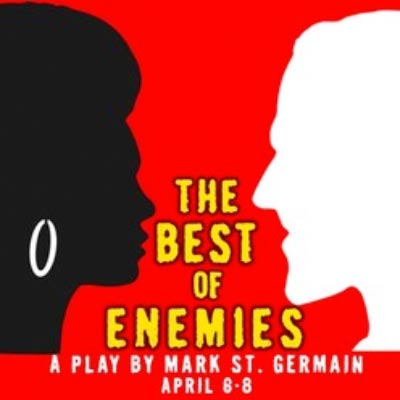 (MAPLEWOOD, NJ) -- As America celebrates Martin Luther King's life half a century after his assassination on April 4, 1968, The Theater Project commemorates this milestone with The Best of Enemies, a play that begins on the night of Dr. King's death. Two people in the same city but worlds apart – a black civil rights activist and a Ku Klux Klan leader – react to the news of the assassination in shocking but predictably different ways. Performances run April 5-8.
A TRUE STORY:  Flash forward three years to 1971 in this true story, when an ambitious young community organizer decides that the only way to move Durham, North Carolina's deeply segregated schools closer to Martin Luther King's vision of integrated, equal education is to bring these two bitter enemies together on the same school board committee:  Ann Atwater, the black activist, and C.P. Ellis, the local KKK leader, are locked in a fierce struggle that forces them both to confront the worst and best in each other and themselves.
"It's tempting to think of the Ku Klux Klan as a relic from the past, but recent events in Charlottesville and elsewhere remind us that the issues of racism explored in this play are very much with us, and need to be examined and addressed," said Mark Spina, Theater Project Artistic Director.
Mark St. Germain's play The Best of Enemies is based on the book by Osha Gray Davidson. It features Gary Glor, Daaimah Talley, BK Dawson and Dara Lewis, and is directed by Mark Spina.
At the door admission is $28; $25 seniors and $15 students. The Best of Enemies is part of The Theater Project's THREE PLAYS IN THREE WEEKS series, so patrons can purchase tickets to see three different shows for $45, and two for $40. The series includes The Best of Enemies (April 5-8), Back Channel (April 13-15) and Exit Followed By A Bear (April 20-22.)  Tickets: TheTheaterProject.org. Information: 908 809-8865.
---
The article continues after this ad
---
---
The Theater Project, now in its 24nd year, presents its main stage season at the Burgdorff Center in Maplewood. It also offers programs such as a playwright's workshop, new play presentations, and classes for kids in Essex and Union Counties.  
originally published: 2018-03-13 15:40:04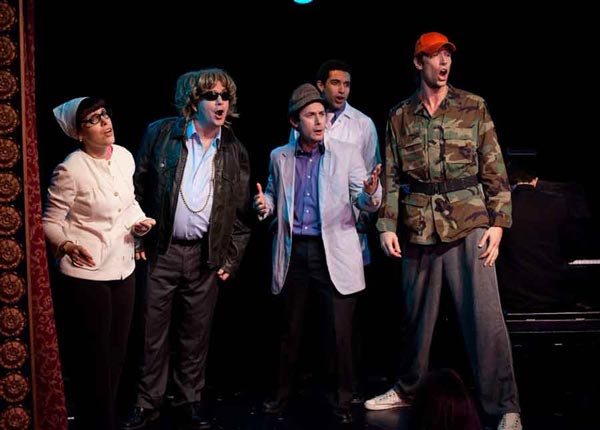 Kean Stage Presents "Broadway's Next H!t Musical"
(UNION, NJ) -- If you've ever wanted to help create a Broadway-style musical, now is your chance because Broadway's Next H!t Musical is coming to Kean Stage in Union on Friday, March 23. In this fully improvised show, the troupe gathers silly song suggestions from audience members. Four finalists are chosen, and the cast members perform them as if they are scenes from a pre-existing musical. Then the audience votes for their favorite. The winning song is turned into a full-blown musical right before your eyes, complete with memorable characters, witty dialogue and plot twists galore.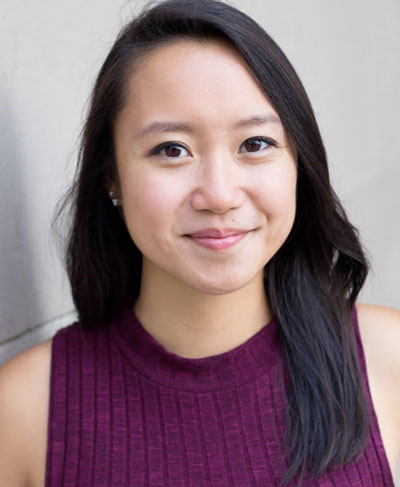 NJ Rep Presents World Premiere of Chloe Hung's "Issei, He Say, (Or the Myth of the First)"
(LONG BRANCH, NJ) -- New Jersey Repertory Company will present the World Premiere of Chloé Hung's Issei, He Say, (Or the Myth of the First) April 19 through May 20, 2018. Winner of an Edgerton New Play award, Issei, He Say will be directed by Lisa James and stars Stan Egi as Mr. Yamamoto, Kathleen Kwan as Mrs. Chu, Fenton Li as Mr. Chu, and Christina Liang as Lucy Chu.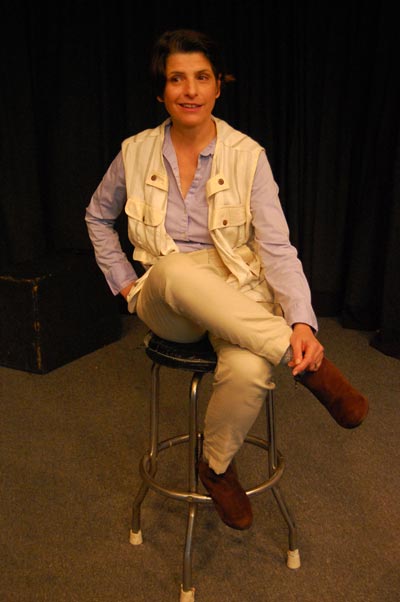 Jersey City Theater Center Presents "2B or Not 2"
(JERSEY CITY, NJ) -- An aspiring but out-of-work actress takes a job as theater teacher and discovers a surprising truth: the real world of her students was far more engaging than the world of the classic characters she wanted to play.  That's the premise behind 2B or Not 2,  which is continues the Truth series at Jersey City Theater Center (JCTC) on Friday, March 23 at 8:00pm.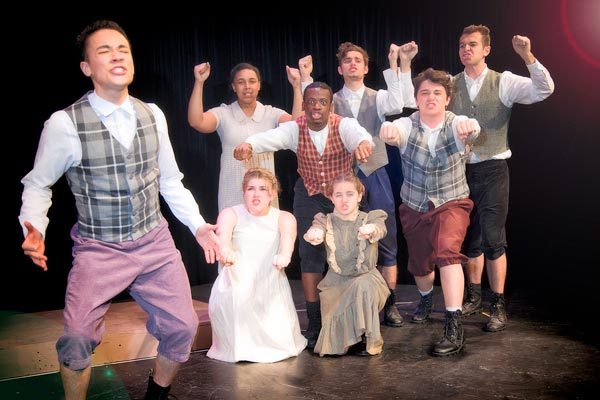 MCCC Theatre/Dance Program to Present "Spring Awakening"
(WEST WINDSOR, NJ) -- The fraught and poignant passage from adolescence to adulthood takes center stage as the Theatre/Dance program at Mercer County Community College (MCCC) presents the groundbreaking musical Spring Awakening. Set in 1891 Germany, the grown-ups are in firm control – except that their teenage children have other plans. This unforgettable coming-of-age tale comes to MCCC's Kelsey Theatre Fridays, April 6 and 13 at 8:00pm; Saturdays, April 7 and 14 at 8:00pm; and Sundays, April 8 and 15 at 2:00pm.