originally published: 01/29/2018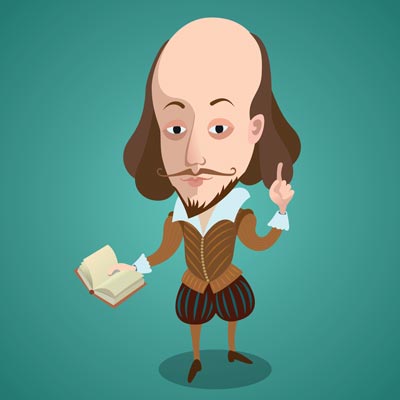 (MADISON, NJ) --  The Shakespeare Theatre of New Jersey has announced its 56th season lineup.  The Theatre's 2018 slogan is "Comic Relief" and the company will present six shows on its Main Stage at the F.M. Kirby Shakespeare Theatre and one summer production on the Outdoor Stage. The 2018 season will include works by Shakespeare, Molière, Goldoni, and Noël Coward; additionally, the Theatre will present two plays never seen before on the STNJ stage by British playwright Brandon Thomas and American Pulitzer Prize-winner Sam Shepard.
"In troubled times, there is no better medicine than laughter. The Shakespeare Theatre is very excited about our upcoming season dubbed 'Comic Relief' — not only does this perfect centuries-old theatrical term describe this season's roster of plays perfectly, but is an apt description of what we will provide for our audience," Artistic Director Bonnie J. Monte said. "Some shows will supply purely joyous and delightful comic relief, and others mix it up with an ample dose of darker comedy and satire — but the main focus of this season is to give our audience some blissful hours free from the woes of the world where hearts can beat together as one, and laughter will lift the roof as well as our spirits."
The 2018 season begins in May and continues through December with six productions presented at the F.M. Kirby Shakespeare Theatre, and one summer production presented on The Outdoor Stage — the Greek amphitheater on the campus of the College of Saint Elizabeth in Florham Park. Special events like the "Lend Us Your Ears" play reading series and the popular "Something Series", Something Wicked This Way Comes and Something Merry This Way Comes, will be returning for the 2018 season. In addition to these events, the Theatre will present Something Shakespeare This Way Comes, a new event that will be presented on April 23 — Shakespeare's birthday.
The Shakespeare Theatre kicks off its 56th season in May with Tartuffe, Molière's most famous play, which was banned when it first debuted in the 17th century. Artistic Director Bonnie J. Monte directs this hilarious farce that so perfectly mirrors the foibles, fanatics, and felons of our own world. Not seen at the Theatre since 2001, it features the best of Molière's biting social commentary brilliantly encapsulated in a winning combination of witty verse, outrageous characters, and delightful machinations. Tartuffe will begin performances on May 16.
Following Tartuffe is the return of one of the Outdoor Stage's most popular comedies, The Servant of Two Masters. This adaptation by Artistic Director Bonnie J. Monte of Carlo Goldoni's sidesplitting Italian romp will be directed by long-time company member Doug West. Rooted in the commedia tradition, the play pulls the audience in and makes them complicit in Truffaldino's increasingly complicated attempts to serve two masters at once. Performances will begin on the Outdoor Stage June 20.
---
The article continues after this ad
---
---
While the Outdoor Stage will feature laughs and levity throughout June and July, the Main Stage will take on a darker tone with Shakespeare's Titus Andronicus. Not seen at the Theatre in over 30 years, resident director Brian B. Crowe will tackle Shakespeare's first play — and one that was hugely popular with the Elizabethans — it's a visceral revenge tragedy between two families with ancient Rome as the epic background. Titus Andronicus will begin performances on July 18.
Next on the Main Stage will be Blithe Spirit, a return to comedy — the kind perfected by Noël Coward, the master of sophisticated British wit. Cocktails, wicked humor, and a stylish ghost inhabit this night of hilarity that almost literally turns the place upside down and inside out. Not seen at The Shakespeare Theatre since 1997, the trouble escalates when an eccentric medium is asked to conduct a séance, only to conjure up the ghost of a past wife, wreaking havoc on the household. Performances for Blithe Spirit will begin onAugust 15.
The Shakespeare Theatre is proud to honor the legacy of one of America's greatest playwrights, who passed away last year, Sam Shepard. Mr. Shepard's Buried Child will be presented for the first time at STNJ. This Pulitzer Prize-winning modern American classic is dark, funny, and disturbing. A stunning allegory, this provocative and moving depiction of the American dream gone awry will begin performances on September 19. Long-time company member Paul Mullins directs.
The fifth Main Stage production will be Brandon Thomas' Charley's Aunt. This hilarious 19th century comedy of manners has never been performed at The Shakespeare Theatre, but it is a welcome addition to this season of outrageous comedy. It features an improbable cross-dress disguise of preposterous proportion, earnest young lovers, and an unflappable butler who sees and oversees all of the ensuing hijinks. Charley's Aunt was a huge hit when it debuted in England, and its charm and allure have not faded in any way over the years. Performances begin on October 24.
Closing the season will be Shakespeare's beautiful romance, The Winter's Tale. While high drama launches this story, it quickly evolves into a world of bohemian gaiety and then culminates with a magical rebirth and a moving reunion that embodies the spirit of the holidays and what they represent at their most pure and profound core. Artistic Director Bonnie J. Monte's directs. The Winter's Tale begins performances on December 5.  
Complete Works subscriptions and Memberships are now on sale! Smaller and flexible discount packages will go on sale in March. A Membership fee for the season is only $45; once you purchase a season membership, you can purchase tickets as frequently as you would like for any production of the season and you can sit in any price section for only $40 per ticket. See all six Main Stage productions for as little as $122 when you purchase a complete Works package.
Single tickets will start go on sale in late March, and the Theatre is pleased to announce the successful 30 Under 30 program is returning for the 2018 season, as well as FREE tickets for kids ages 18 and younger for the Outdoor Stage production. For more information on these programs and subscription options, visit www.ShakespeareNJ.org or call the Box Office at 973-408-5600. The Theatre is also proud to offer schools student matinee performances for Tartuffe, Buried Child, Charley's Aunt, andThe Winter's Tale. For more information, visit www.ShakespeareNJ.org/Education. 
Special Events
The Shakespeare Theatre of New Jersey will continue its tradition of presenting special one-night events that have become audience favorites, including a new addition to the "Something Series," Something Shakespeare This Way Comes. The new event will be presented for the Bard's birthday on Monday, April 23. In October, the spine-chilling Something Wicked This Way Comes will take place just before the holiday on Monday, October 29. The Theatre will present Something Merry This Way Comes on Monday, December 10 to complete the series.
Lastly, The Shakespeare Theatre's "Lend Us Your Ears" Play Reading Series will feature two script-in-hand readings providing patrons with the opportunity to join the Theatre in exploring classic texts and potential production choices for later seasons. Readings will be presented on Monday, June 30 and Monday, October 1 at 7:30 p.m. Titles will be announced shortly.
The acclaimed Shakespeare Theatre of New Jersey is an independent, professional theatre company located on the Drew University campus. One of the leading Shakespeare theatres in the nation, serving approximately 100,000 children and adults annually, it is New Jersey's largest professional theatre company dedicated solely to Shakespeare's canon and other world classics. Through its distinguished productions and education programs, the company strives to illuminate the universal and lasting relevance of the classics for contemporary audiences.