originally published: 03/07/2018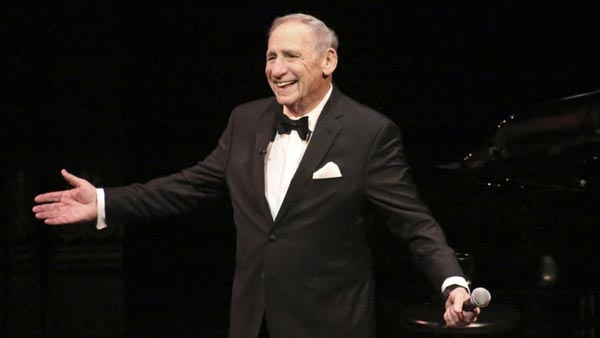 (NEWARK, NJ) -- New Jersey Performing Arts Center (NJPAC) presents Mel Brooks – The Schwartz Awakens on Sunday, May 6th at 8:00pm.  Here's your chance to experience Spaceballs like you've never seen it before – in full-format on the big screen – followed by Mel Brooks live on stage with a candid, hilarious look back.  Tickets range from $49 to $199.
Since its original release in 1987, Spaceballs – Brooks' send-up of the Star Wars trilogy – has become a galactic classic in its own right, following the adventures of Lone Star, his half-man/half-dog Barf, and Princess Vespa as they team up to fight the notorious Dark Helmet. In Spaceballs, Brooks balanced swashbuckling adventure with his trademark humor, resulting in a movie that appeals to fans of all types, including hardcore sci-fi nerds. Embraced as a parody for the ages, the film features a cast of comedic icons: John Candy, Rick Moranis, Joan Rivers, Dick Van Patten, Bill Pullman and more.
Director, producer, writer and actor Mel Brooks is one of an elite group of entertainers to earn all four major show-biz prizes: the Emmy, Grammy, Oscar and Tony. His big-screen classics include The Producers, Blazing Saddles, Young Frankenstein, High Anxiety and Robin Hood: Men in Tights. For his film work, Brooks became the 41st recipient of the AFI's prestigious Life Achievement Award. 
NJPAC is located at One Center Street in Newark, New Jersey.
---