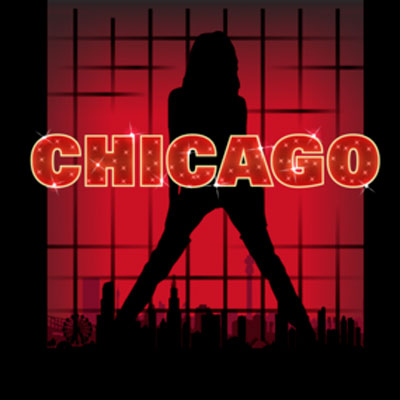 (WILLIAMSTOWN, NJ) -- The flash hit musical, Chicago, will be presented by The Road Company from January 25 through February 10th.  This scandalous masterpiece of a musical is based on the Jazzy Showgirls of the roaring 20's.
In the play, Roxie Hart, a Chorus singer is thrown in jail after murdering the man she had been having an affair with. While in jail she meets women all in the same predicament blamed for crimes committed in the fight for women's voices. She soon learned "When You're Good to Mama" good things will happen. Roxie is soon swarmed with the most popular media and reporters, who all want to know about the latest scandal. As Roxie breaks through the media, tensions rise in the Cook County Jail and the battle for fame begins. Audiences are sure to be entangled in this story of love, corruption, greed, and fame with music by John Kander (Cabaret) this Academy Award Winning musical is directed by Lauri Hudson.
The cast includes Ashley Griffith (Velmar); Colleen Renee (Roxie), Tim Reilly (Billy Flynn), Jeremy Wright (Amos), Sierra Johnson (Mama Morton), David Fusco (Mary Sunshine), Andy Spinosi (Fred Casely), Armando Mendez (Sgt. Fogarty / Rptr 3 / Harrison), Marisa Miraglia (Go to Hell Kitty), Katharina Muniz (Hunyak), Kaitlyn Anthony (Liz), Hannah Breed (Annie), Tiara Nock (June / Conductor), Jenna German (Mona / Rptr), Dana Orange (Aaron / Dr.), Julian Class (Judge), Ben Kirvan (Court Clerk / Bailiff / Harry), Paul Sigall (Ensemble), and Ferdinand Moscat (Juror).
Chicago features music by John Kander, lyrics by Fred Ebb, and book by Ebb and Bob Fosse.  It originally opened on Broadway onJune 3, 1975 at the 46th Street Theatre and ran for 936 performances, closing on August 27, 1977.  The original show received 10 Tony nominations including Best Musical.
Performances take place Thursdays at 7:30pm; Friday and Saturdays at 8:00pm; Sundays at 2:00pm in the Grand Theatre, located at 405 S. Main Street in Williamstown, New Jersey.
---
originally published: 2017-12-04 01:00:00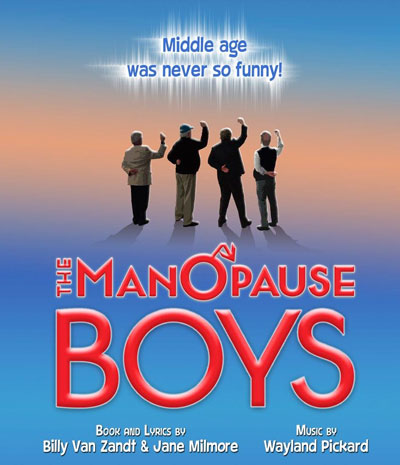 Billy Van Zandt and Jane Milmore's "The ManOPause Boys" To Be Performed In Freehold
(FREEHOLD, NJ) -- Billy Van Zandt and Jane Milmore's new musical-comedy The ManOPause Boys is coming to the American Hotel in Freehold on Saturday, June 30. Sold-out audiences across the country have been loving this hysterical musical from the play-writing team the NY Times calls "A Riot!" Four guys finally open up and confess the agony and hilarity of going through MANOPAUSE.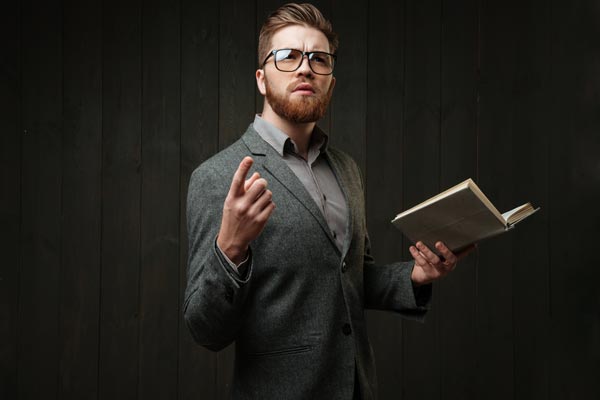 Luna Stage Presents 6th Annual New Moon Short Play Festival
(WEST ORANGE, NJ) -- Luna Stage presents its sixth annual New Moon Short Play Festival from May 21 to May 22.  The Festival provides two evenings of dramatic and comedic excellence via readings of 15 short plays by some of New Jersey's finest writers. These short plays and monologues were selected from over 60 submissions. And, for the first time, they will have a night focusing on plays written by high school students as well.  The high school night takes place on May 23rd.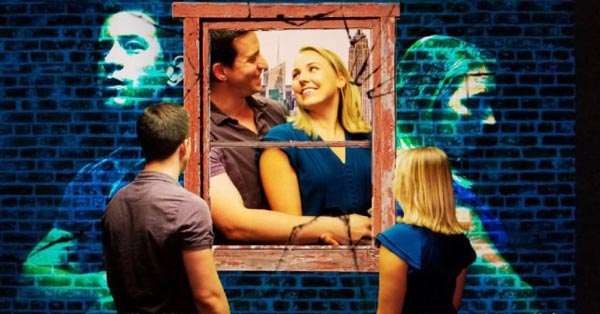 Eagle Theatre Presents The Last Five Years
(HAMMONTON, NJ) -- Gorgeous melodies and a tender love story take center stage in Eagle Theatre's upcoming production of Jason Robert Brown's The Last Five Years, from June 1 through July 1st, 2018. Winner of the 2002 Drama Desk Award for Outstanding Music and Lyrics, The Last 5 Years tells the story of two individuals who fall in love-and out of it again-over the course of a five year relationship. The production stars Max Meyers and Jenna Pastuszek.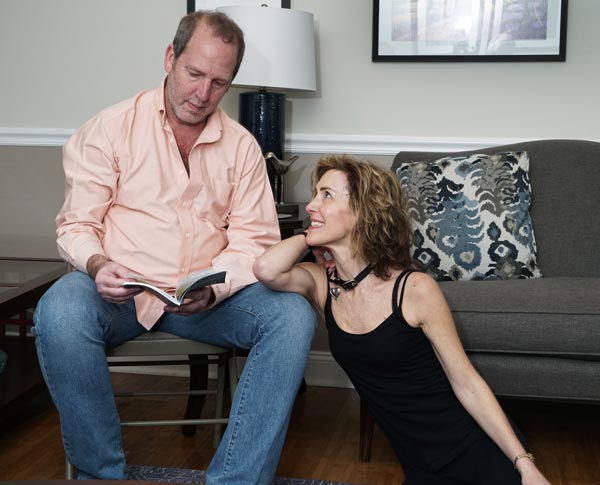 Fool Moon Theatre Presents "Sylvia"
(SOMERS POINT, NJ) -- Fool Moon Theatre presents Sylvia on selected dates from June 1-10 at the Gateway Playhouse in Somers Point. Written by award-winning playwright A.R. Gurney, the play tells the hilarious and touching story of a love triangle—a man, his wife, and a dog. It was called, "Howlingly Funny," by the New York Post.