By Gary Wien
originally published: 04/20/2015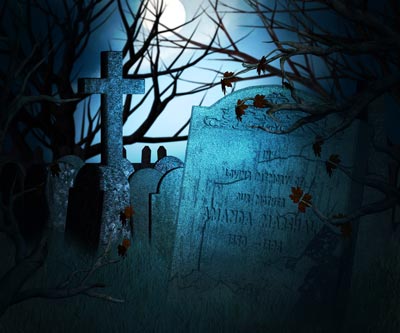 Richard Strand penned Butler, one of the best new works to premiere last year.  He returns to NJ Rep in April with The Realization of Emily Linder, a comic-drama about an eccentric, retired university professor who has come to the "realization" that she knows the exact day that she will pass away. 

She gathers her two daughters to her side to inform them of her imminent demise and to give each of them explicit instructions and assignments to fulfill prior to her earthly departure. We spoke to the playwright about Emily and the new play.

What was the inspiration behind this work.  Is Emily based on someone you know or work with?  All my characters are composites of people I know.  Mostly, Emily is me, although I've disguised myself so that I no longer recognize me.  I learned to do that from Jeff Sweet's book on playwriting.  It's really great advice.

Would you personally like to know the exact day you die? I would not.  I'm very uncomfortable about even setting a date for my retirement, which I suppose is inevitable, but I don't care to admit that.  The only thing that makes sense to me is to assume I will go on forever and then act surprised when that doesn't work out.

Do you think  someone actually have a life knowing that information? Maybe someone can.  Not me.

Emily is described as aneccentric.  How is she eccentric? She has obsessions – like the need to control the writing of her own obituary and a fixation with the movie Cat Ballou.  I think those quirks – which all of us have – have become magnified in Emily because she senses her own demise.  She knows that her brain doesn't function as well as it once did and she misses her recently deceased husband on whom she relied more than she was aware.  Her fear of dying and her fading memory have caused her to focus on things that are familiar, and therefore reassuring, to her.  For that reason, Cat Ballou isn't merely her favorite movie; it is the only movie she watches.    



---
The article continues after this ad
---
---
Some male playwrights have difficulty writing female characters.  In this play you have four.  You've also written female characters in the past.  Do you find yourself doing anything different when writing a female character?  Characters are defined by the choices they make.  As I'm writing a play, when my characters, male or female, are confronted by a choice, I always ask myself what choice I would make.  I never ask myself, "What would a woman do in this situation?"  Because, if I ask the latter question, the only answer I could come up with would be, "I don't know."  For me, focusing on what I would do is the only productive way to work.
You've had several plays produced in recent years.  How often do you write?  Do you work on one play at a time or multiple plays?   My writing has been very erratic.  I wrote a play called Clown in 1978.  Then a couple more plays in 1979 and 1980.  Then I quite writing for several years.  I was writing pretty consistently – maybe a play a year – from 1989 to 1999.  Then I stopped again for 12 years.  I wrote Butler in 2011 and, since that time, I have written six more plays.  But, right now, I couldn't say whether or not I have one more play in me.  I hope so.
I keep a file of ideas for plays, each idea described in a single sentence.  But if I start working on one of those ideas, it is the only play I am working on.  I can't imagine being able to clear my brain enough to work on two plays at once.  Are there people who can?
In your last play at NJ Rep (Butler), you had some wonderful moments for the actors to really shine.  Did you start out as an actor yourself?  How did you first get into playwriting? I did start as an actor.  When I started going to college my declared major was acting.  I think most people who work in theater, regardless of what discipline they ended up in, started off wanting to be actors.  But I've been interested in dramatic writing since I was very young – maybe ten.  I can remember writing short plays, in French, with a childhood friend – his name was Frank Ritt – when we were both in fourth grade.  We had a French teacher who would allow us to perform skits at any time provided they were written entirely in French.  We took advantage of that opportunity throughout fourth, fifth and sixth grade.  I could be deluding myself, but I think some of them were pretty good.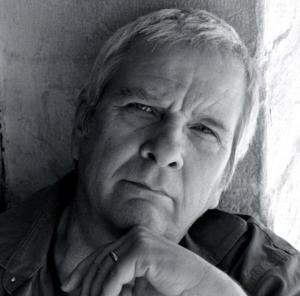 Who are some of the playwrights that have inspired you over the years? I've thought about this question quite a lot.  I've answered it many times.  My answer has changed often, and I don't think I've ever been quite honest about it.  But here's what I think right now.  The older I get, the harder it is to influence my fundamental notions about what makes good writing.  I don't think that is necessarily something I should brag about, but I believe it is true.  And, to take that premise even further, the writers who got to me when I started writing have had a more profound influence on me than those I encountered later in life.  I first started forming opinions about what constituted good dramatic writing when I was quite young – ten, eleven, twelve.  Now, to be sure, I hadn't seen very many plays at that age, but I did watch a lot of television.  And I remember becoming aware that some of the writing on television was noticeably better than other writing.  Fortunately for me, some of the best television writing from that time survived in reruns, so I could watch the episodes many times.  If you keep watching the same episodes over and over, the mechanics of the writing starts to reveal itself. You can start to see the structure, and you can observe why some writing works and other writing doesn't.  So, what was I watching?  The Twilight Zone and The Dick Van Dyke Show.  I know that Rod Serling and Carl Reiner – and the many other writers who contributed to those two shows – have had a more profound effect on my writing than anyone else.  I wish the answer were Arthur Miller or William Shakespeare or Mary Chase – all of whom I love.  But the truth is: it was Serling and Reiner.    
How important is it for a playwright to establish a relationship with a theatre like NJ Rep that focuses so much on showcasing new works? It's everything, and it's so hard to find.  Ideally, a playwright would find a theater that would want to do every play he or she wrote, but that's not realistic.  Gabe and SuzAnne can't do everything – and theaters that are as dedicated to new work as NJRep are few and far between.   I'm so grateful to have worked with NJRep – this will be my third time.  I just wish we lived on the same coast. 
---
Gary Wien has been covering the arts since 2001 and has had work published with Jersey Arts, Elmore Magazine, Princeton Magazine, Backstreets and other publications. He is a three-time winner of the Asbury Music Award for Top Music Journalist and the author of Beyond the Palace (the first book on the history of rock and roll in Asbury Park) and Are You Listening? The Top 100 Albums of 2001-2010 by New Jersey Artists. In addition, he runs New Jersey Stage and the online radio station The Penguin Rocks. He can be contacted at gary@newjerseystage.com.
---