By Gary Wien
originally published: 02/26/2020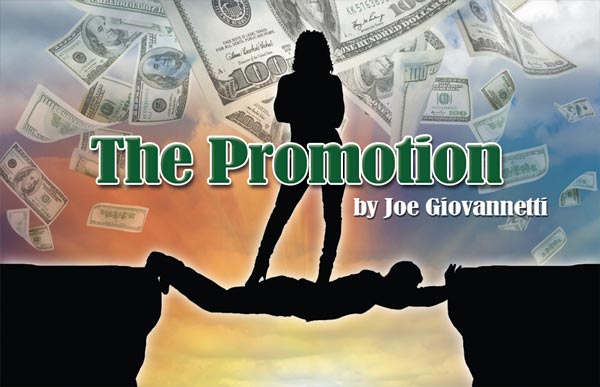 Trish and Josh are coworkers and good friends, but when they are both up for a promotion things change. You'll see just how far people are willing to go to get ahead in The Promotion by Joe Giovannetti. The comedy about surviving in the dog eat dog world of business has its World Premiere at New Jersey Repertory Company in Long Branch in March.
The production is directed by Evan Bergman and stars John Caliendo, Phillip Clark, Chantal Jean-Pierre, and Sophia Parola.
New Jersey Stage spoke with the playwright to learn more about the comedy.
The Promotion has been called a twisted, dark comedy about intrigue and politics in the workplace. At its most basic level, it's about two co-workers who are friends up for the same promotion right?
That's right. I'm not sure if I personally would use the word twisted, but I'm probably too close to the play to say that for sure. But at the end of the day, it's a play about co-workers who have that specific friendship that forms when you meet a kindred spirit at the office, and what happens to them when they're put into competition with one another.
---
The article continues after this ad
---
---
Have you ever been in an office situation like this where co-workers were sort of at war with each other?
Not really. I'm sort of monstrously competitive, personally speaking, like "cheat at board games" competitive. Which I don't like about myself, so I try to stay out of those situations unless I really care about something.
The cast has two people in their 30s and two much older. Do they all take sides or is everyone out for themselves?
I think part of the fun of the play is that none of the characters are ever sure who's on which side. And at the end of the day, I'm not sure the game they're playing would work if each player wasn't in it entirely for their own reasons.

How dark does it get? Anything you could compare it to?
I honestly don't think it gets that dark! The violence is (almost) entirely emotional, so it's certainly not that kind of twisted. But if economic precarity sounds dark to you, this probably isn't the right play to see. It's tricky for me to find something to compare it to...at the risk of sounding self-aggrandizing, maybe think Shonda Rimes (TVs Grey's Anatomy) meets David Lindsay-Abairre (the play Good People)?
Sexism plays a role - was the play written before or after the #metoo movement began?
I started working on this a couple months before the Harvey Weinstein article was published in the New York Times. So it sort of came to life roughly at the same time as the #metoo movement was starting to get attention.
Did that affect how you approached things?
Absolutely. A social movement of that scale alters the way people understand conflict in the world they live in, which means it changes the way they read stories, which means it changes their expectations. And writers, I think, should work with (and against) the expectations of the audience.
Racism and class are in the mix as well. Is it easier or just as difficult to approach sensitive topics like sexism and racism with a dark comedy?
I'm not sure! I think I tried my best to approach gender, race, and class in a way that felt honest to the way I experience them as a person in the world. Which is challenging, messy, conflicted, and never totally resolved. To me, it seemed like the best way to approach that kind of thing was with heart and some laughs. So maybe approaching those topics was difficult at first, but hopefully now that it's all done, it's easier to receive as an audience member.
Would you say this is a play that will likely have people talking about afterwards? What do you hope audiences leave the theatre with?
My hope is that audiences will have an uncomfortable encounter with their biases, for good and ill. As I said before, I think identity and class are messy, complicated issues that almost never get resolved in our personal lives. But then when we go to tell stories about those things, our impulse is to make sure everything adds up and the good guys and the bad guys get cleanly sorted.
Hopefully audiences walk out talking about who they think deserves the promotion, and why. And I hope they find reasons to disagree.
Do you personally believe in upward mobility? Or do you think some people have advantages that others cannot get past?
If I had a good answer to this question, I probably would have written a different play.
Have you been involved with the production at NJ Rep? Will you be attending the production?
I was able to be there for almost the entire first week of rehearsals, which was a phenomenal experience. It's a great team and I can't wait to see what unfolds as they keep diving in and opening up the play. I am planning to be there for previews and opening.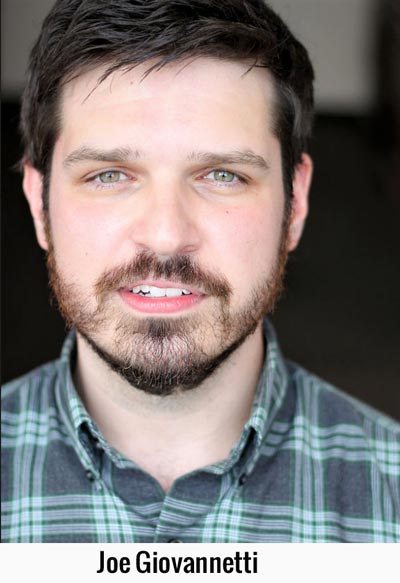 Tell me a little about yourself. I know you are an actor and director as well. Where are you based and do you have a theatre you're associated with?
I'm based in Chicago. I studied acting in college, but ended up finding my way into all kinds of corners of the theatre world. Whether because of fate or just attention deficit disorder, I've built a pretty eclectic resume including acting, directing, lighting design, carpentry, production management, and plenty of other odd jobs. Over the last 10-15 years though, I've worked primarily with two theatres in Chicago: MPAACT, a company focused on new plays grounded in the many cultures and traditions of the Afrikan continent and its Diaspora, and Akvavit, a theatre that produces plays by contemporary Scandinavian writers. Like I said, eclectic.
Finally, where would you like your career to be in 5 or 10 years? What would signify success to you?
Right now, writing is my side hustle and I have a full-time job to pay the bills. In the next five to ten years, success would look like decreasing my time at the office and increasing it at my writing desk.
I also recently taught a dramaturgy course at my alma mater, North Park University, and really enjoyed that. So I'd also feel successful if I could make teaching a bigger part of my life.
---
Gary Wien has been covering the arts since 2001 and has had work published with Jersey Arts, Elmore Magazine, Princeton Magazine, Backstreets and other publications. He is a three-time winner of the Asbury Music Award for Top Music Journalist and the author of Beyond the Palace (the first book on the history of rock and roll in Asbury Park) and Are You Listening? The Top 100 Albums of 2001-2010 by New Jersey Artists. In addition, he runs New Jersey Stage and the online radio station The Penguin Rocks. He can be contacted at gary@newjerseystage.com.
---