---
Have you seen our monthly magazine? It's available for free at NJArtsMag.com
---
The Power of Paper
By Jesse & Dave, JerseyArts.com
Through printmaking, art exhibitions and handmade paper, Frontline Arts brings communities together with socially conscious creations. Watch as Jesse gets his hands wet and finds out what goes in to this underdog art form.
---
About the author: Jesse is a digital content producer living in New York. His work has been seen in Entertainment Weekly, People, The New York Times, Broadway.com, and 92nd Street Y. He is also the editor and founder of Stage Rush. Jesse is also a chicken fried steak connoisseur and loves a good roller coaster. | Dave Tavani is a freelance video story teller and photographer. In addition to contributing to Jersey Arts, Dave works mainly for nonprofit and arts organizations in the Philadelphia area. His recent clients include Visit Philadelphia, The Pew Center for Arts and Heritage, McCarter Theatre Center, Philadelphia Magazine, The Food Trust, Association for Public Art, and the John S. and James L. Knight Foundation. He lives in Philadelphia with his wife and basset hound.


Content provided by

Discover Jersey Arts

, a project of the ArtPride New Jersey Foundation and New Jersey State Council on the Arts.



---
originally published: 2018-04-04 15:32:41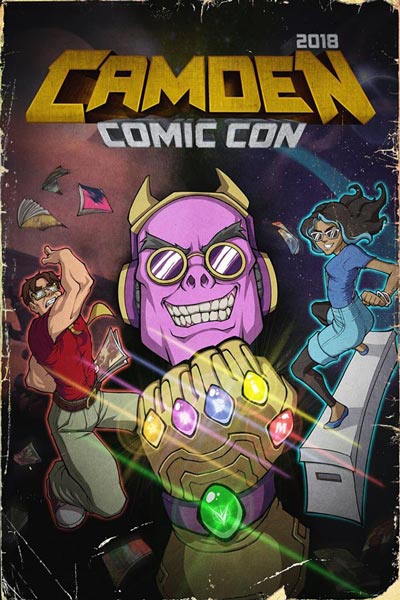 Celebrate Geekdom at Camden Comic Con
"If you feel you are geeky about anything in pop culture, you will find something here for you," said Miranda J. Powell, talking about Camden Comic Con.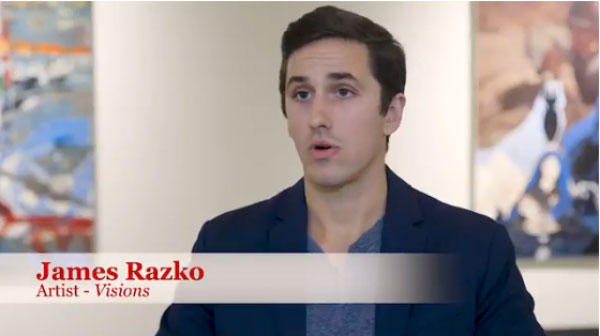 James Razko: Visions
In "James Razko: Visions," on view through March 28 at the Stockton University Art Gallery, Iraq veteran and Stockton alumnus James Razko recounts and reimagines his experiences of combat through his paintings.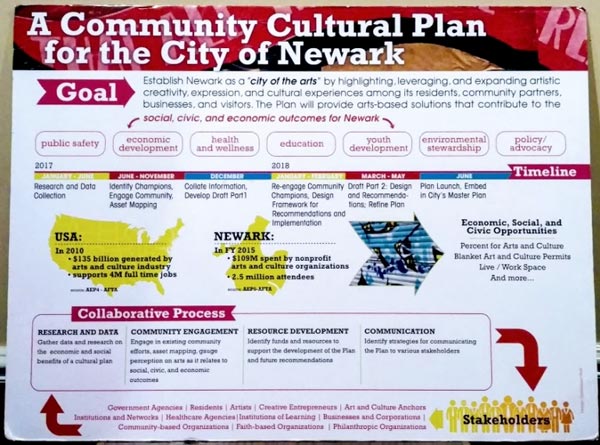 Making Newark A City Of The Arts
If you recall, back in January, I reported on Newark's community info session for the conversion of a long dormant bank building on South Ward's Clinton Ave. into an artist's housing and creative community center. That session, and the details shared, is just one of the multi-pronged efforts Brick City is making to revitalize every ward in Newark, not just the downtown area. It's also a part of Newark's efforts to brand itself as a "city of the arts."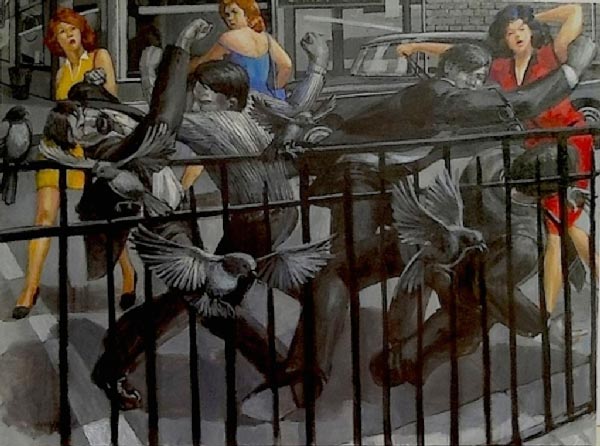 "Heroes of Comic Art" At The Arts Council of Princeton
Looking at the paintings of Charles David Viera, one wouldn't guess that he's a life-long comic book buff, but a new exhibit he curated for the Arts Council of Princeton is shining a light on the genesis of the medium.



New Jersey Stage © 2018 by Wine Time Media, LLC | PO Box 140, Spring Lake, NJ 07762 (732) 280-7625 | info@newjerseystage.com

Images used on this site have been sent to us from publicists, artists, and PR firms.
If there is a problem with the rights to any image, please contact us and we will look into the matter.