By Gary Wien
originally published: 09/25/2017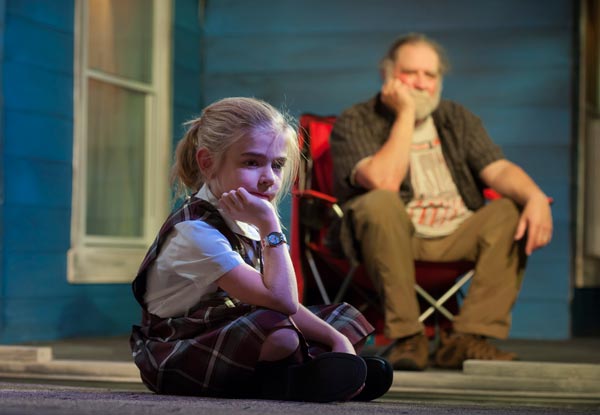 Erin Mallon's The Net Will Appear is on stage at Mile Square Theater (MST) in Hoboken from September 13 through October 8. It's a funny story full of heart, in which two wonderful, eccentric people find true friendship. The production stars  film, TV, and stage star Richard Masur. 
New Jersey Stage had the opportunity to speak with Erin Mallon via email soon after she gave birth to her baby girl.
Tell me about the play.
The Net Will Appear is a play that shows four encounters between neighbors over the course of one year.  A 75-year-old man (Bernard) and 9-year-old-girl (Rory) meet on their respective rooftops and spark an unlikely friendship. The title plays off that famous quote "Leap and the net will appear." The idea being that if we take an important risk to better ourselves, all the necessary support will rise to catch and support us. 
---
The article continues after this ad
---
---
This play had a reading at SOPAC when it was called "A Mind Out of the Gutter" -- what inspired the name change?
The name change came after some solid insight from Chris O'Connor, MST's artistic director. He felt the play is much more uplifting and positive than the original title (A Mind Out of the Gutter) would lead you to believe. Where I do think both characters are experiencing a good amount of darkness in their lives that brings them together, ultimately the play lands on love and hope and a whole lot of humor, so I wanted to find a title to reflect that. The Net Will Appear feels just right! 
How much do you change your plays after staged readings?  Do you find the readings help you develop the finished work? 
I've been developing this play since February '16.  So much of the rewrites and changes took place before we went into rehearsal at MST, though there has definitely been tweaking and revising as we work with amazing actors Richard Masur and Matilda Lawler. There's nothing like strong, smart actors to help you see where things could be clearer and more effective. 
Tap dancing, pumpkin throwing and air-hugging are all still a part of the proceedings! 
Big thanks to all the actors, directors and companies who have supported the play over the past year and a half, especially The Brooklyn Generator, InViolet Theater, The Collective NY, Great Plains Theater Conference, American Theatre Group, and Dreamcatcher Rep.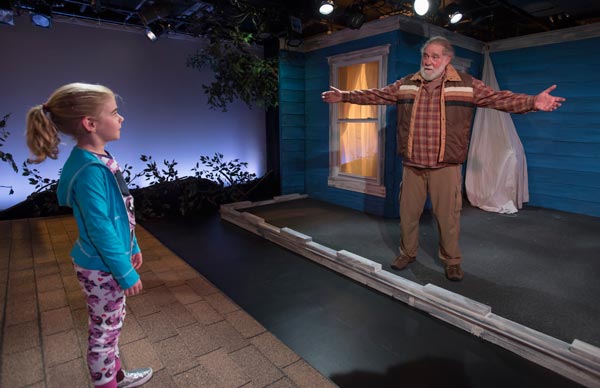 How did the scenario change with you deep into pregnancy?
I like to be as involved as possible in rehearsals for a world premiere, mostly because being in the room watching great collaborative artists bringing their talents to something I've written and making it come alive is one of the greatest joys I know! I gave birth three days ago, so I haven't been able to be in rehearsals as much as I'd like, but knowing the play is in such expert hands with the team at MST has been a great gift. I'm excited to see it all come together on opening night.
Do you still live in Maplewood?  
I've lived in Maplewood NJ for almost two years and it's one of the better decisions I've made in my life! I'm a 35-minute express train ride to NYC so I'm there usually 2-3 times a week. Meanwhile, I'm surrounded by a diverse community teeming with artists and young families and there are so many tremendous theater companies in NJ. I have only felt my connection and community in the theater increase since our move. Jersey rules! 
Finally, is this your first time working with MST?
Happily, this is my second time working with MST. I got to write a baseball-inspired piece for their annual 7th Inning Stretch this year, which was a blast. I hope to work with MST again and again. And... they certainly now have me as a lifelong supporter.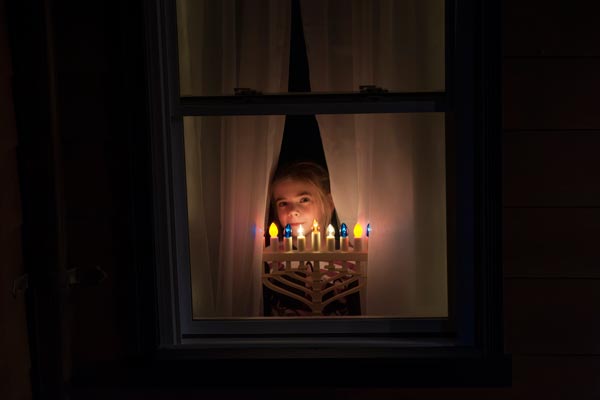 PHOTOS BY JOE EPSTEIN
---
Gary Wien has been covering the arts since 2001 and has had work published with Jersey Arts, Elmore Magazine, Princeton Magazine, Backstreets and other publications. He is a three-time winner of the Asbury Music Award for Top Music Journalist and the author of Beyond the Palace (the first book on the history of rock and roll in Asbury Park) and Are You Listening? The Top 100 Albums of 2001-2010 by New Jersey Artists. In addition, he runs New Jersey Stage and the online radio station The Penguin Rocks. He can be contacted at gary@newjerseystage.com.
---