By Gary Wien
originally published: 08/25/2018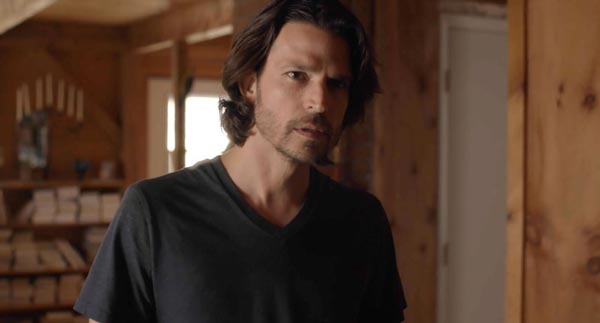 "As a kid, I was always drawn to the darkness," said filmmaker Christopher Wells.  "I'd think, 'Why can't monsters protect me? If I'm friends with the monsters then I don't have anything to fear.'"
Wells wrote and directed the psychological suspense/horror thriller, The Luring, which has its World Premiere at the New Jersey Film Festival on Saturday, September 15 at 7:00pm.  In the film, Garrett is a guy trying to recover a lost memory about his 10th birthday.  He was found that day in a non-responsive state, which led to an extended stay in an institution.  After years and years of one psychologist after another, he was contacted by someone in Vermont who might have the answers.  Garrett and his girlfriend head up to his parents' vacation home and soon learn there are some memories that are best kept forgotten.
The Luring is a highly entertaining but rather disturbing film.  Wells takes advantage of classic horror and suspense elements such as darkness, isolation, and strange noises to create a film reminiscent of The Shining.
"When I was a kid, I was watching all these horror films because they were taboo or I wasn't allowed to watch them," said Wells.  "There's a safety in horror because you're scared in the safety of your house or in the theater.  It's nice to kind of walk that edge."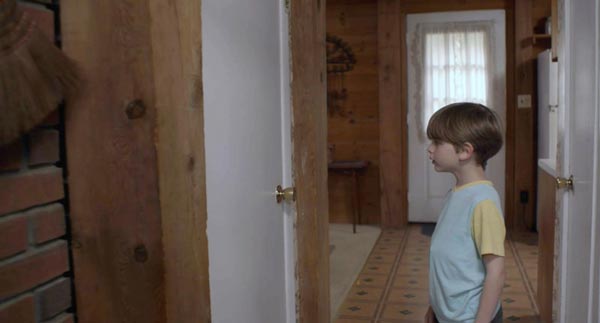 The film begins with a hint of the evil that exists inside a Vermont house.  We see a family interested in the house, which has been on the market for a long time.  Everything looks great, but the price seems too good to be true.  
---
The article continues after this ad
---
---
As the parents discuss financial terms with the realtor upstairs, their young son is left alone downstairs.  Wells does a fantastic job framing such an everyday occurrence -  a family checking out a house for sale - and turns it into an incredible scary experience for a boy all alone in a strange place. 
As it turns out, that opening scene was not only the first part of the film shot, but was used as a way of raising money for the rest of the film.
"What we did was shoot the hook - the scene that hooks people into the film," explained Wells. "We shot the first ten minutes because that was all we could afford.  It cost us about $10,000.  We then went to private investors and said look at what we can do.  I thought it was a great way to raise money because investors want to know about your project and they want to make sure you've got skin in the game as well.  So, when I said I put my own money in it, investors felt more at ease giving their money to the project since I was also taking a risk.  That beginning scene has a special place for me because if it wasn't for that, we wouldn't have made the film."
Wells had previously directed corporate projects, a few short films, and a documentary about his father, but this was his first full-length original project.  It turns out that the idea for the film was inspired by a very specific location - her mother's vacation home in Vermont.  It's actually a strange story.  His parents got divorced, but remained best friends.  His dad lives in Vermont and his mother remarried and bought a house near his father's. Unfortunately his stepfather passed away and his mother said she had to sell the house.
"In the back of my mind, I always wanted to shoot a film there," said Wells.  "I was leaning towards a horror film - not because the place is creepy, but at night there are no lights overhead so everything is lit through lamps, which creates a lot of contrast and shadows.  So I always thought if I was going to ever shoot a film there, it would be a horror film."
Unfortunately, the house was going on the market, which meant Wells had to quickly write the script and convince his mother to let him shoot a film there before it was sold.  He came up with the beginning and ending, then found a nice way to tie the entire film together.  He met Brian Berg who was interested in doing a feature film. Berg became the producer and was able to raise most of the money.  
The walk through for his mother's house took place three days after they wrapped up shooting the film.  A week later, the new owners were moving in.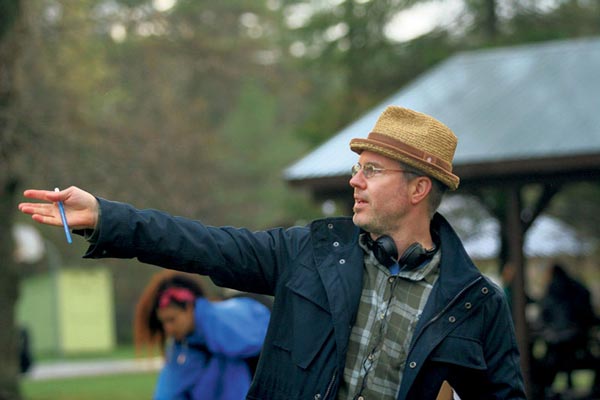 "It's funny because I'm sitting there directing one day and the next when we wrap, I'm scrubbing the floors because it's mud season in Vermont," recalled Wells.  "It was humbling to direct a feature and then be scrubbing the floors because the walk through was coming up in a few days.  It was a quick turnaround and I definitely did not want to disappoint my mom and have her regret letting me shoot a film there."
When you see enough independent films you begin to notice that one of the biggest differences between a good indie film and a bad one involves the actors.  The Luring gets terrific performances out of its leads (Rick Irwin, Michaela Sprague, and Molly Fahey) and its supporting characters, but especially from the children in the film.  Children in indie films often wind up looking somewhat between an afterthought and a weak link in the overall picture.  But in The Luring, the kids excel, which is crucial because they often play important large roles.
Wells said one of his favorite jobs was being a counselor at the YMCA where he dealt with kids all of the time.  He says he loves the imagination of kids and considers himself a big kid.  Still, he knew it was a bit dangerous to have child actors play such an important part of a film.
"I was nervous going into it because when you work with kids it is a little more unpredictable," said Wells.  "The way that I direct them is using the less is more approach.  Some directors feel like they always have to talk or direct, but if your actors are getting it just shut the hell up and let them do it! Your name will be on the marque as the director, but you don't always have to prove that you know what you're talking about or have a grandiose way about you."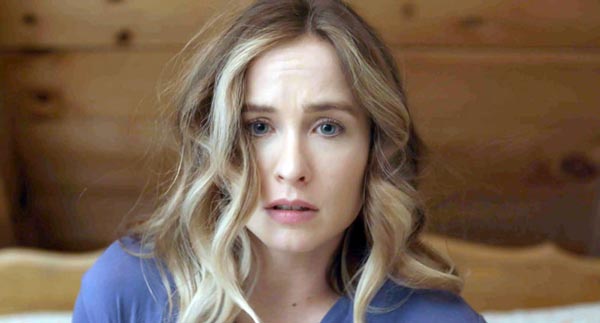 Berg and Wells made sure the actors had good, healthy food on the set and good accommodations. This was especially important as a way of keeping the children content to be on a set for hours at a time.  Wells notes that it's easy for kids to be excited on a film set for the first 20-30 minutes, but far more difficult when they have to stay ready for up to the rest of the shoot.
"We're an ultra low budget film, but Brian and I made sure that everyone was going to be happy," added Wells.  "There wasn't going to be an excuse for them to give us a bad performance.  I think that's important because I've worked as an actor myself on sets where I'm like, 'oh God, can this day please be over.' Either they're giving you food that you don't want to eat or the conditions were just crappy.  It changes your mood on the perception of the project.  When you treat people with respect and common decency, they'll give it back to you."
Another key aspect of the production that they did not skimp on was the sound and the score. It didn't take Wells long to realize it was going to be difficult relying on royalty-free sounds and music for the film.  Thankfully, Sean Hamilton (who provided the sound design) knew Al Creedon who did scoring for films.
"Sean said, 'You might want to talk to him because having a score for a film is ultra important'" noted Wells.  "And the real score made the film so much better because it's personalized, it's specific for the film.  I'm so glad that we did it."
Many of the best horror films take a simple premise that nearly everyone can relate to and show how horrifying things can be in that situation.  Realism is what makes horror films so scary and The Luring thrives on showing the warped side of reality.  It's scary and absurd in the ways The Shining showed both reality and the supernatural.  If you liked that film, you'll love The Luring.  It builds upon many of the same themes with the addition of modern twists, and it introduces a new voice to the genre.  One that has quite a lot to say.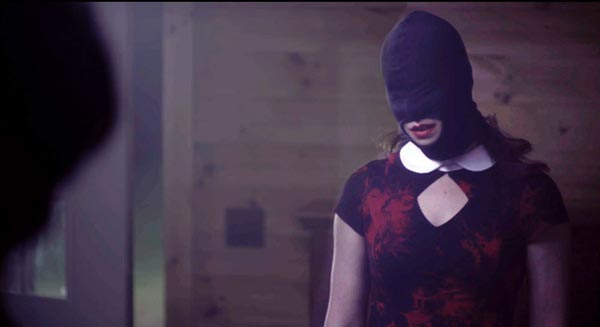 ---
Gary Wien has been covering the arts since 2001 and has had work published with Jersey Arts, Elmore Magazine, Princeton Magazine, Backstreets and other publications. He is a three-time winner of the Asbury Music Award for Top Music Journalist and the author of Beyond the Palace (the first book on the history of rock and roll in Asbury Park) and Are You Listening? The Top 100 Albums of 2001-2010 by New Jersey Artists. In addition, he runs New Jersey Stage and the online radio station The Penguin Rocks. He can be contacted at gary@newjerseystage.com.
---