By Gary Wien
originally published: 09/24/2019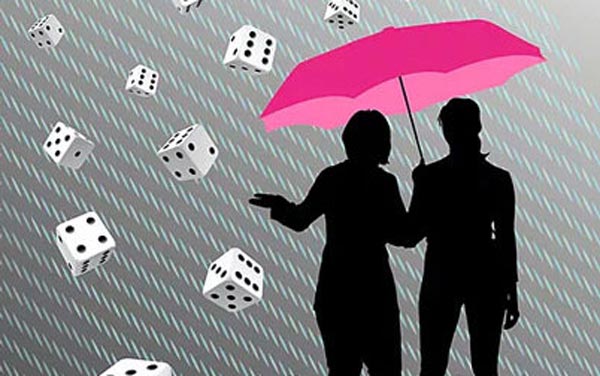 When her best friend is diagnosed with cancer, it forces both to examine their friendship and what truly matters. That's the premise behind The Lucky Ones by Lia Romeo, which kicks off the 25th season of Dreamcatcher Repertory Theatre in Summit.  With wit and humor, Romeo serves up an exploration of aging, mortality, and the value and complexity of female friendship.
"The play comes from Lia's interest in long-term friendships between women," explained Laura Ekstrand, Artistic Director at Dreamcatcher Repertory Theatre.  "It tells the story of two friends who met 25 years ago in graduate school.  They're at a point where one of them is diagnosed with cancer and it causes them to discover what they need from each other and what their habits are together.  Every friendship and relationship develops its own rule book and having this happen kind of blows the rule book up in terms of the way they deal with each other.  It's funny and difficult in some places, but she wanted to get at the heart of these two women and what connects them."
The production is directed by Betsy True and features Dreamcatcher ensemble members Laura Ekstrand, Scott McGowan and Harriett Trangucci. It runs from September 26 through October 13;  Friday and Saturday nights at 8:00pm, and Sundays at 2:00pm.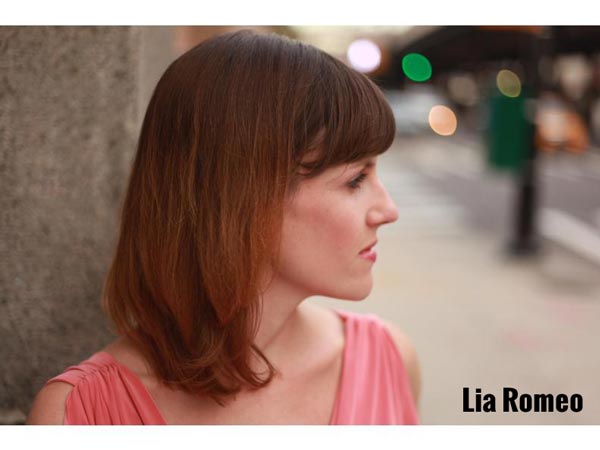 Ekstrand did not plan on being in the cast, but during a reading at the theatre one of the Repertory members said she was perfect for the role.  The member also knew who should play the friend, making casting relatively easy for this production.  Ekstrand said she went through a similar situation with a friend about a decade ago and uses that experience for the role.
"It's one of the things that's difficult about the play and also wonderful - all of us are referring back to some very important relationships that's we've had," said Ekstrand.  "It definitely makes the process pretty intense, but it's a very lovely group of people who are fantastic and supportive.  We all know each other very well and it feels like a very safe environment to go through some difficult memories and figure out how they can inform the play without being damaging.  No actor wants to pull up things that still hurt them, but if we can sort through the memories and figure out what the play needs it can be pretty helpful."
---
The article continues after this ad
---
---
While the play focuses on a female friendship, the experience of cancer and facing mortality is one that everyone can relate to.  Dreamcatcher has been working with the Cancer Hope Network (an organization where cancer survivor volunteers offer encouragement from diagnosis, through treatment and into survivorship) on a talk back and benefit performance.  As Ekstrand discussed the issues that come about being a caregiver and the fear and anger that happens after diagnosis, people from the organization agreed with the play's approach.
"I think the play is pretty universal," added Ekstrand.  "Anyone who has gone through anything like this with a loved one or by themselves is going to see part of their experience in the play.  I always hope in our plays that audience members go away feeling that they're not alone.  And that they have a place to process things because I think one thing theatre does is it puts the story outside of you in a way that makes it easier, in some ways, to sort out your feelings.  Because when they're yours, sometimes it is impossible, but when you see characters portraying these situations and their feelings sometimes you learn something or you feel more peaceful about feeling what you feel."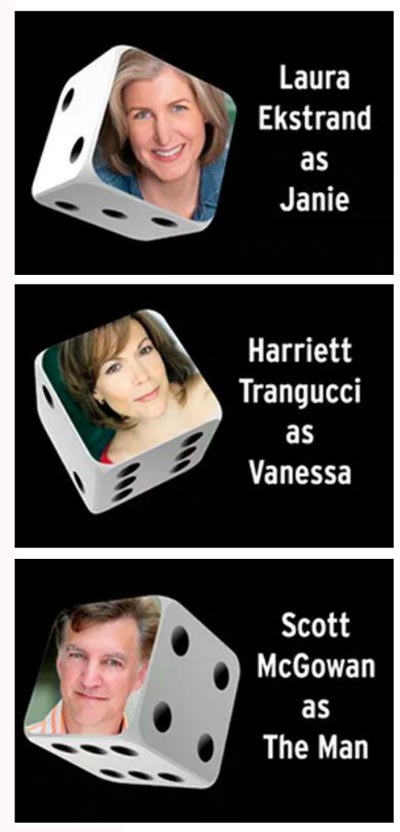 Lia Romeo is a New Jersey playwright who has worked with several theatres in the state as well as in New York.  The Lucky Ones was part of Dreamcatcher's "Meet the Artist" series last spring - a sign that the company had interest in possibly producing the work.  Ekstrand says readings are done for two reasons: one is for playwrights who have work early in the process, but need to hear it out loud to further its progress.  The other is for plays that Dreamcatcher is interested in, but they want to hear it and see the response from the audience.  The response to The Lucky Ones was so positive that she spoke to Lia in the parking lot after the reading about scheduling it for the upcoming season.
The playwright is well entrenched in theatre throughout the Garden State.  She earned her B.A. from Princeton University, her M.F.A. in playwriting from Rutgers/MGSA, and teaches in the graduate creative writing program at Fairleigh Dickinson University. She is a 2018 Individual Artist Fellowship winner in playwriting from the New Jersey State Council for the Arts. She was the National New Play Network Emerging Playwright-in-Residence at Writers Theatre of New Jersey, and she is currently a member of the Project Y Playwrights Group and a company member with InViolet Theater. She is also the associate artistic director at Project Y Theatre Company and the new play coordinator at Jersey City Theater Center.
Romeo has also been recognized nationally with a nomination for the ATCA/Steinberg Award for best new play and the NYIT Award for outstanding full-length play, and has been recognized by the O'Neill (finalist), the Heideman Award (finalist), and the Kilroys List (honorable mention). 
The Lucky Ones fits in well as the first in a season that takes a look at the meaning of life and personal connections and relationships.  
"I sometimes say we tell micro stories rather than macro stories," added Ekstrand.  "This one is about the meaning of happiness, the meaning of life, and how the answer is almost always through relationships with other people."
---
Gary Wien has been covering the arts since 2001 and has had work published with Jersey Arts, Elmore Magazine, Princeton Magazine, Backstreets and other publications. He is a three-time winner of the Asbury Music Award for Top Music Journalist and the author of Beyond the Palace (the first book on the history of rock and roll in Asbury Park) and Are You Listening? The Top 100 Albums of 2001-2010 by New Jersey Artists. In addition, he runs New Jersey Stage and the online radio station The Penguin Rocks. He can be contacted at gary@newjerseystage.com.
---