By Spotlight Central
originally published: 05/05/2016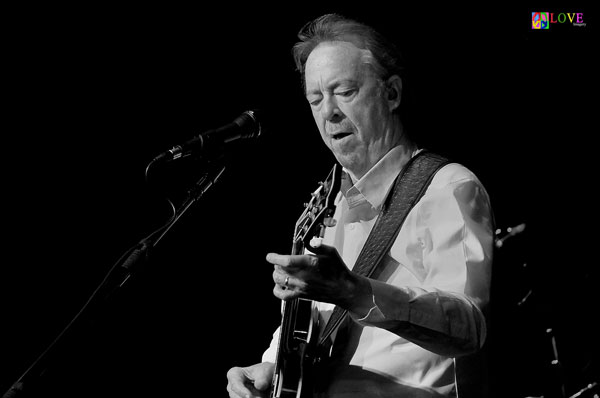 Boz Scaggs, the singer/songwriter/guitarist who, 40 years ago, had the entire musical world groovin' to his ubiquitous 1976 album, Silk Degrees, recently made a stop in New Jersey on his North American tour. Here in the Garden State, Scaggs presented an evening of ultra-cool blue-eyed soul at the Bergen Performing Arts Center (BergenPAC) in Englewood, NJ, on Thursday, April 27, 2016.
Scaggs opened his show with 1971's brassy and bluesy "Runnin' Blue" and kept on groovin' with newer fare including his 2013 cover of Willy DeVille's "Mixed Up Shook Up Girl" and 1994's rockabilly-fueled "Some Change." He also performed the rhythmic "Hell to Pay," a duet he recorded with Bonnie Raitt on his most recent album, 2015's A Fool to Care. Backed by a crackerjack six-piece band — his vocals and guitar playing never sounding better — Scaggs smoothly and effortlessly rocked the house at BergenPAC.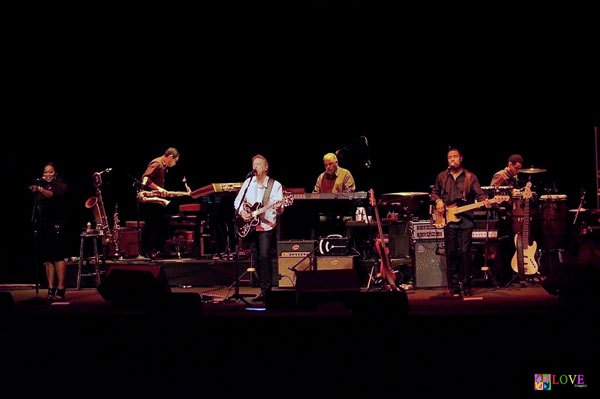 Along with his selection of new material, Scaggs also included a cross-section of tunes he's best known for, including "Jojo," the delightfully-funky 1980 smash he wrote with "Hit Man" music producer David Foster, and from 1976's Silk Degrees, his dreamy "Harbor Lights."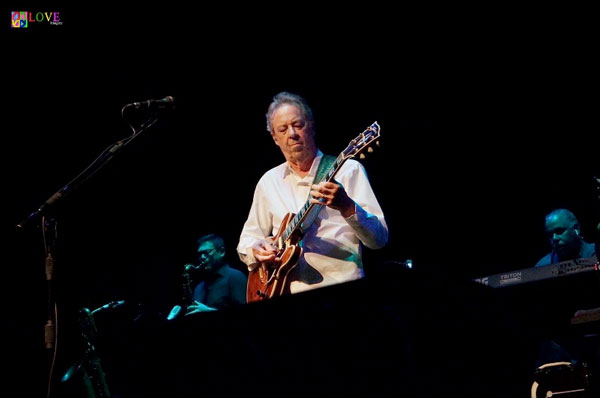 Also from Silk Degrees, Scaggs performed a spectacular version of his spirited dance tune, "Georgia," a tune which he initially recorded 40 years ago. His falsetto perfectly recaptured the sound and energy of the original performance.
Although most of the evening at BergenPAC was devoted to songs representing various stages in Scaggs' varied musical career, he did take some time to feature his back-up vocalist, Coneha Monet Owens, aka "Ms. Monet," in a leading role. Monet showed off her five-octive vocal range on the Stevie Wonder-penned "Until You Come Back To Me," a 1973 R&B chart-topper for The Queen of Soul, Aretha Franklin. Before she had finished the song, Monet had already brought the audience to its feet.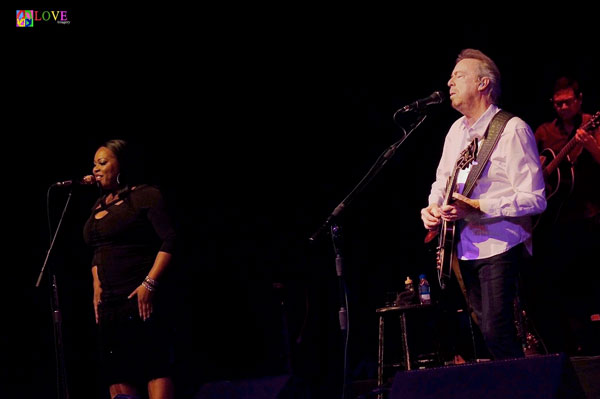 ---
The article continues after this ad
---
---
After an act that's difficult to follow, Scaggs and the band took back the stage and captivated the crowd with one of his best-known hits, his Top 20 ballad, "Look What You've Done to Me." This song, also co-written with David Foster, is one they specifically created for the 1980 film, Urban Cowboy.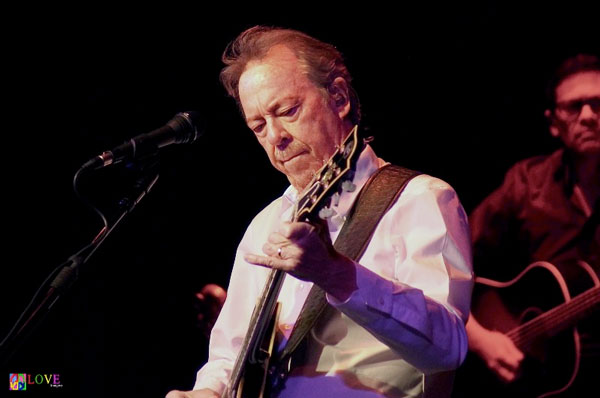 Although missing from the evening's proceedings were Boz classics such as "We're All Alone," "Heart of Mine," and "Breakdown Dead Ahead," Scaggs nonetheless lifted the crowd out of their seats with an effervescent version of his infectious 1976 smash, "Lowdown," and kept them on their feet with a bright and bouncy rendition of his enduring "can't-stop-yourself-from-dancing!" hit, "Lido Shuffle."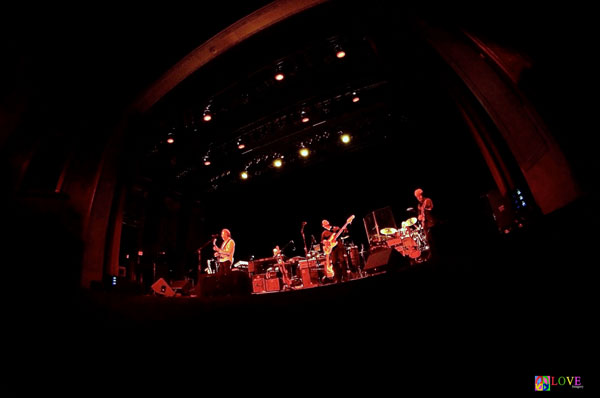 Following two encores — where he treated the audience to "There's A Storm A Comin'" from A Fool to Care; his Silk Degrees classic, "What Can I Say?"; 1969's bluesy "Loan Me a Dime"; and the 1971 Gamble & Huff R&B burner, "Drowning in the Sea of Love" — Scaggs left the crowd with a true appreciation for his five decades of musical output. He also left his fans with a feeling of admiration for the fact that, unlike so many of his musical contemporaries whose performance skills, notably in terms of their lead vocals, tend to weather with age, Scaggs, sounds as good — if not better — than he ever did.
And, at age 71, that's the "Lowdown" on Boz Scaggs.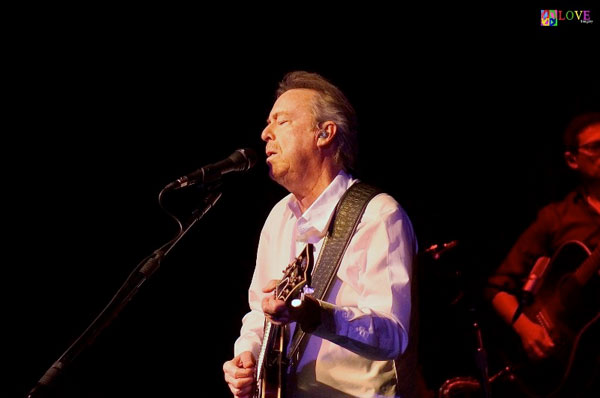 For more on Boz Scaggs, his North American tour dates, and more, please go to bozscaggs.com. For more on upcoming concerts at BergenPAC — including Kool & The Gang on May 15, Ringo Starr & His All-Star Band on June 7, and Peter Yarrow & Noel Paul Stookey on July 14 — please see bergenpac.org.
Photos by Love Imagery
Spotlight Central. Your source for Jersey entertainment news and reviews
Love Imagery Fine Art Photography. all you need. peace/love/flower/power