By Gary Wien
originally published: 02/26/2018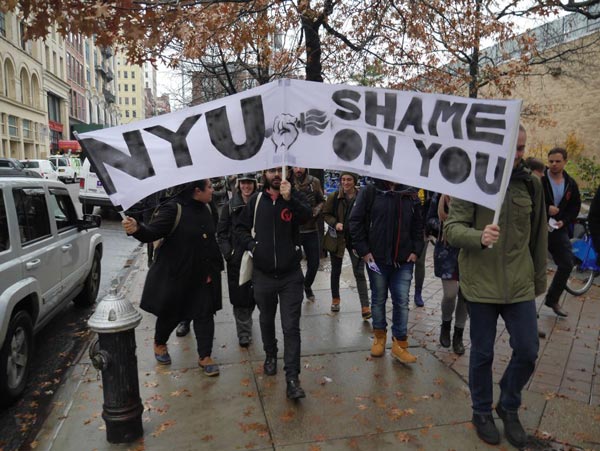 "You came to the Village because you were looking to fit in; because everyone was different.  You were an artist or you were gay - God forbid you were straight.  People came to the Village because it was different," opens The Lost Village, a new documentary by Roger Paradiso.
In today's Greenwich Village there is debt slavery and prostitution at New York University due to high tuition and fees for students. NYU and other landlords are changing the character of the Bohemian Village due to outrageous rents and pass along real estate taxes.  That's the story told in The Lost Village.
"They're trying to change the character of the Village - trying to make it a hipster suburban mall version of what was once a great village of artists and working class families.  It's enough to make a villager puke!"
New Jersey Stage spoke to the director about his documentary, which will be screened at the New Jersey Film Festival on Sunday, January 28 at 7:00pm.
---
The article continues after this ad
---
---
You hit on many different subjects in The Lost Village including student debt, gentrification, wealth disparity, and NYU's hold on much of city.  Do you see the film as telling the particular story of Greenwich Village or are you using it to represent cities like that all over the country?
Yes and Yes. I tell the story of Greenwich Village as it is now. This story is universal as it is happening in cities all around the country and the world. With all the distraction in our media concerning Trump and Congress, the media has not told you these stories. That is the job of indie filmmakers and other journalists whose jobs have been getting tougher. The six mega-media moguls, who control our "news"  don't want you to know too much. Student debt is at 1.3 trillion and climbing higher than all other debt like credit cards. Only mortgage debt is higher and they both were attacked and/or ignored by this current tax plan giveaway to the one percenters and the corporate oligarchy. So our American empire is out of control, much like Rome in its decline and fall.   
There is the story of Nelly who ran a restaurant in the Village for over a decade. Her landlord wanted her out and she was evicted unfairly. She lost her life savings fighting him in the courts.   Mom and Pop shops go month to month with no rights as commercial tenants. Landlords can raise the rent by five times and offer a one year lease. Dunkin' Donuts and Starbucks litter the landscape to the exclusion of the lost bookstores and cafés. You can get an $8 smoothie if you are a student with a trust fund. You can also live in the Village if you can afford $4,000 for a two bedroom. Historical buildings are being gutted to satisfy the one percenters who demand modern conveniences. St. Vincent's Hospital which served the community for over 140 years is turned into a modern condo with a four bedroom going for around $20 million with a $15,000 a month maintenance charge. Where do we go from here?   
There has been a strategy to lower the standard of living for middle class families by introducing a Global economy. Much real estate is owned in this country, especially the cities like New York,  by foreigners and foreign investors driving the prices out of reach for 95% of us. Where do we live and how do young students survive in these cities? They live on the outskirts in horrible conditions. NYU, like many private universities, has been allowed to become a real estate company according to many who speak in this film. They say tuition fuels the real estate empire.   NYU and Columbia are the top two private real estate holding companies in New York City. We are in a dark age. And it's happening all over the country.
I knew some college students did 900 number lines and worked as escorts or more to pay tuition bills, but I was amazed at the extent of it at NYU.   
Prostitution on campus became a thing in the nineties when tuition started spiking. In 1965 NYU's tuition was bumped up to $1,800 for a full time two semester student. It is now over $50,000. That's a huge increase well beyond the adjusted cost increases for inflation. Plus add in room and board which in a big city can run well over $24,000 as some estimate.  
Students are told you must get a college education or you will be left out of the global economy. Some students  turned around and said, "hey I can make good money selling my body to pay this tuition. It's better than working for minimum wage at MacDonald's." In the 21st century,  dating and escort companies saw a huge increase in students joining their service. They are now called "Sugar Babies" and their benefactors "Sugar Daddies." It is estimated that there are thousands doing this in New York City schools. NYU, according to a Seeking Arrangements spokesperson in the film, has more Sugar Babies than Columbia and any other NYC school. A report came through this year that Los Angeles has passed NYC in the number of "Sugar Babies." This all surprised me as I was doing my research and interviewing people. As Mark Crispin Miller says in the film: "One should not get rich by running a university and one should not be made poor by attending one."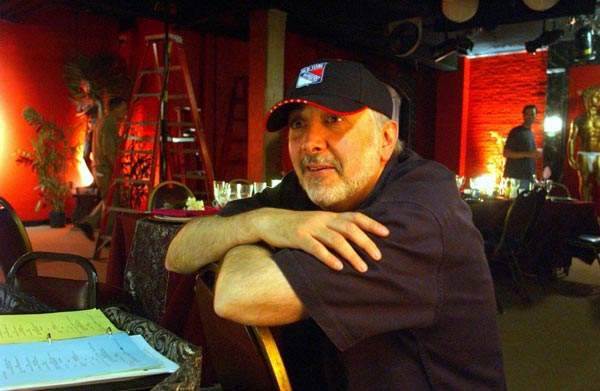 Cities often have areas that get built up because of the arts, which first attracts people to the areas.  Then as rents climb, the art gets pushed aside as it has in Greenwich Village.  What do you think is the bigger problem: rents being unaffordable for small businesses as opposed to national chains? Or the loss of art throughout these cities?  Is the problem equally bad?
It is all connected and it is destroying the working and middle class people.  And of course, don't forget the hell it is for the poor and most artists. Artists are the refugees of the corporate oligarchy who have taken over our America. Now the poor and working class have become refugees looking for affordable homes and food.
The question we should be asking is:  Where do the artists and students go? Where do the poor and working class go? I am not surprised that a drug and drinking crisis has infected our rural areas. The rent is cheap there. That's where they go. That's where suicidal students with debt go. You go there and get  stuck with lousy jobs. You go there to  turn to drugs and drink. The suicide hotlines are ringing off the hook, but you won't hear that in mega media world. Student suicides have gone up 150% since 1960.
What inspired you to create this film?  Have you ever lived in the Village?               
I attended a rally called faculty and students against the corporate university (NYU). When I heard "Mandy," the young lady in the mask, talk about her sad story of prostituting herself I decided to make the film.
The Village has been a part of my life since high school. I have worked in the Village on many films and theater productions and I continue today. But it is not the same. Instead of artists,  I see Wall Street hipsters hopelessly trying to recreate a time that is lost.
You've been involved in a few big Hollywood films like The Thomas Crown Affair and City By The Sea. Did your experiences as a producer of these films teach you things that have served you well as an independent artist?
My father died young and with a small family I had to stop being an independent artist. I got a big break working on Woody Allen's' Stardust Memories down in Ocean Grove and Asbury Park.
I had many great mentors in my years working in the studio system. I made decent money to support my family. But when the studio system changed like the rest of the country in the last few decades, I decided to continue my work as an independent filmmaker. I always told my bosses that if you hire me I am here for one reason and that is to make a good film. That continues today with the films I make that have budgets less than the water bill for one week on a studio production. 
The last film I made for the studios was City By The Sea. I had a discussion with an executive who told me they weren't going to make a $35 million art film with Robert De Niro. I said what's wrong with making an art film? I did not get an answer on that one. I knew the Golden Age of Movies was over.
Finally, what is the most gratifying part of a project like The Lost Village?
I met many fine people who are doing what they can to change things and doing it with dignity against all odds. The real America is out there waiting to rise up again.
Sunday, January 28 at 7:00pm - The Lost Village screening at New Jersey Film Festival Rutgers University campus, New Brunswick
---
Gary Wien has been covering the arts since 2001 and has had work published with Jersey Arts, Elmore Magazine, Princeton Magazine, Backstreets and other publications. He is a three-time winner of the Asbury Music Award for Top Music Journalist and the author of Beyond the Palace (the first book on the history of rock and roll in Asbury Park) and Are You Listening? The Top 100 Albums of 2001-2010 by New Jersey Artists. In addition, he runs New Jersey Stage and the online radio station The Penguin Rocks. He can be contacted at gary@newjerseystage.com.
---