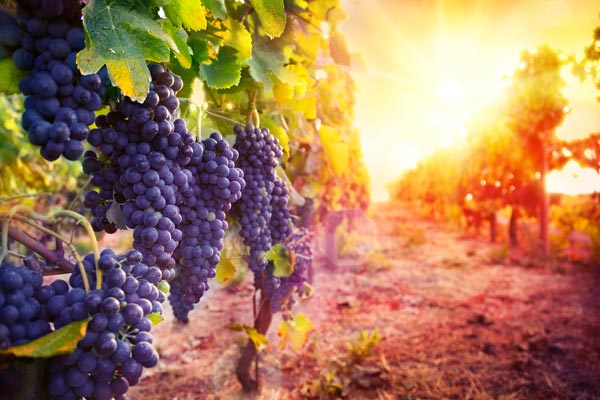 (JERSEY CITY, NJ) -- Just as the harvest season winds down this month, the inaugural After the Harvest Wine & Food Event presented by Provident Bank, will be launched at the Culinary Arts Institute at Hudson County Community College in Jersey City on Saturday, October 28 from 1:00pm-6:00pm when member wineries of the Garden State Wine Growers Association and the Culinary Arts Institute and Hudson County Office of Cultural and Heritage Affairs/Tourism Development team up for this new fall event.  The Convivo Jazz Trio will perform throughout the day and educational wine tutorials will also be held. 
There will be a maximum of 500 tickets sold for this event. Each ticket is $25 and entitles you to tastings and a FREE wine glass, which you will pick up on the day of the event (proper ID required). There is also a non-drinker ticket priced at $10 that can be purchased. All attendees must be at least 21 years old.  Tickets for the event can be purchased online.
Advance sales are encouraged as there will only be a limited supply of tickets sold the day of the event. Attendees will be admitted at 12.30 pm and wine tasting will begin at 1 pm. 
Wineries scheduled to participate are: Autumn Lake Winery (Williamstown), Southwind Vineyard & Winery (Millville), Tomasello Winery (Hammonton), Valenzano Winery (Shamong), Villa Milagro Vineyards (Finesville) and Ventimiglia Vineyards (Wantage).
Unlike many of the outdoor festivals in the state, the After the Harvest event will be an intimate experience, allowing for engagement with winery representatives to discuss the wines being sampled. 
---
The article continues after this ad
---
---
Talks will feature topics such as the Health Benefits of Drinking Wine, hosted by Dr. Audrey Gambino, owner and winemaker at Villa Milagro Vineyards. Dr. Gambino is author of numerous books, a former television show host and one of the most quoted nutritionist in the country. Tom Cosentino, executive director of the Garden State Wine Growers Association will give a talk on the history of New Jersey wine and there will also be a talk on the 5 S's of wine tasting. 
The After the Harvest event is the first element of a new partnership between the Culinary Arts Institute of Hudson County Community College and the Garden State Wine Growers Association.