originally published: 09/25/2017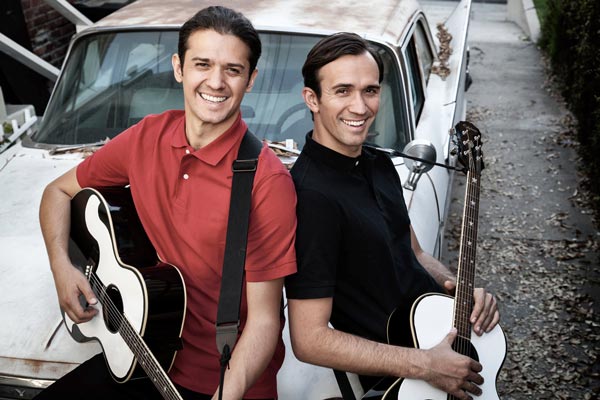 (TOMS RIVER, NJ) -- The Everly Brothers Experience comes to the Grunin Center for the Arts' Main Stage, on Friday, October 27 at 8:00pm, on the Ocean County College Main Campus, College Drive, Toms River, NJ. Tickets are $25.
The Zmed Brothers bring a genuine and youthful Everly Brothers Experience to the Grunin Center stage. Zachary and Dylan Zmed celebrate the genetic intimacy so ever present in the harmonies created by Don and Phil Everly.
When the guitar became electric, The Everly Brothers bridged the gap between country and R&B, creating a Rock 'n' Roll sound that had never been heard before. With countless hits and classics, The Everly Brothers inspired artists like The Beatles, Bob Dylan, The Rolling Stones, Simon & Garfunkel, The Kinks, and many groups that utilize the blend of two-part harmony. The Everly Brothers' career spanned three decades and the duo's music continues to influence artists around the world.
So sit back and enjoy Everly Brothers' classics like "All I Have to Do is Dream," "Bye Bye Love," "Cathy's Clown," "Till I Kissed You," and "Wake Up Little Susie," among others.
Tickets are available online www.grunincenter.org, call 732-255-0500, or visit the Box Office, Monday to Friday, 10:00am to 5:00pm.
---