By Spotlight Central
originally published: 11/15/2017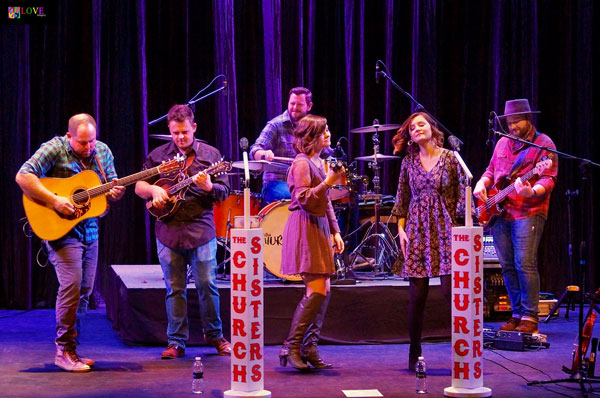 It's 7:25 pm on this Thursday, November 2, 2017 evening and we're waiting inside Toms River, NJ's Grunin Center auditorium for tonight's concert by The Church Sisters to begin.
The stage is set with a drum set, along with various stringed instruments — acoustic and electric guitars, an electric bass, a mandolin, a fiddle, and two microphones on stands emblazoned with the group's name — The Church Sisters.
The musicians take their places, the drummer counts off, and the audience immediately recognizes the familiar strains of Glen Campbell's "Gentle On My Mind," sung by two sweet young voices.
As the mandolin punctuates the lead vocals, The Church Sisters take this classic song and make it their own — Savannah Church singing lead while her fraternal twin, Sarah Church, adds harmony to the mix, blending in a way that only true siblings can.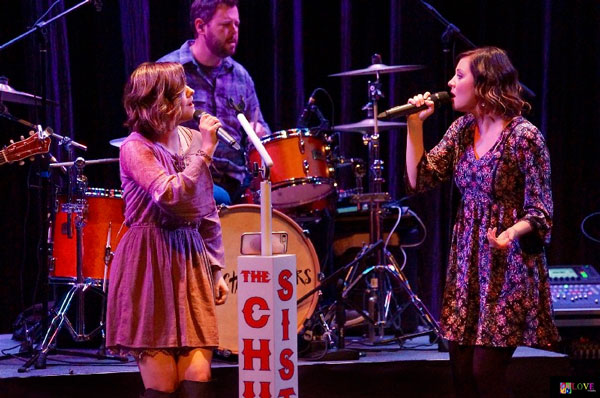 Following avid applause from this enthusiastic crowd of country music fans, The Church Sisters segue into their second number, Del McCoury's "I Feel the Blues Movin' In."
---
The article continues after this ad
---
---
With a lead sung by Sarah, finger-picked guitar underscores the bluesy feel and the smooth-sounding vocal stylings of these siblings from southern Virginia near the North Carolina border.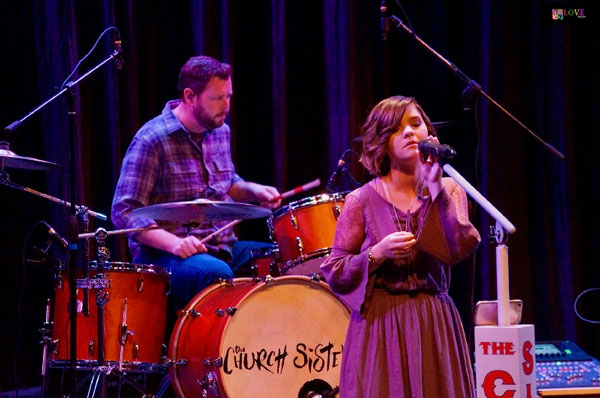 Acoustic guitar and mandolin accompanied by fiddle, bass, and drums are featured on "Angeline Baker," a bluegrass instrumental number. Sounding like a runaway train, fingers fly on the mandolin, with the acoustic guitar taking a turn dancing on the strings.
Moving on to a pop hit — U2's "I Still Haven't Found What I'm Looking For" — Sarah Church sings lead as she plays the shaker, the guys deftly accompanying her on their stringed instruments.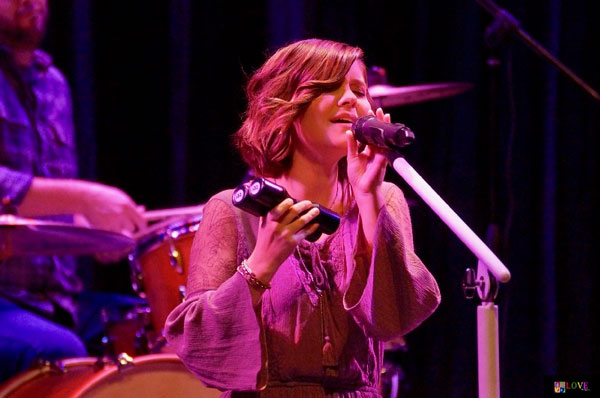 Savannah invites the crowd to sing along and they all join in on the number's catchy chorus — "I still haven't found what I'm looking for."
Performing a number from their self-titled debut CD, The Church Sisters, Sarah and Savannah perform "Nightbird." Guitar finger-picking and mandolin improvisation accompany the sisters' harmonious voices as they ring out through the Grunin Center auditorium, filling the audience's hearts with pure emotion.
Telling the audience, "Here's one for all the bluegrass fans in the audience," Savannah Church introduces a song written by The Church Sisters' guitarist Josh Pickett. With Pickett's twangy electric guitar leading the way and the mandolin shimmering right along, audience members nod their heads and tap their fingers to this breezy up-tempo bluegrass number.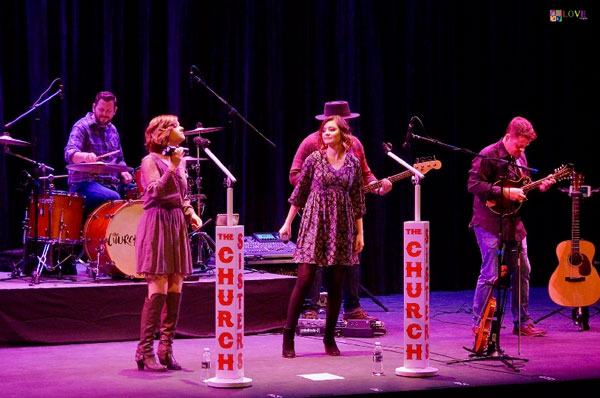 Announcing, "We're getting ready for the 2018 release of our newest album" — a project the group has been working on for two years — Savannah introduces a song from the new recording entitled "Radio Silence," an introspective folk-rock influenced number about relationships.
Additional highlights of the concert include "Little I Got" — a toe-tapping number with a country shuffle feel about the simple things in life — and the audience-pleaser, "Loose Change."
When Savannah asks the audience, "How's everybody feeling?" the crowd responds in the affirmative. Then, she and Sarah perform their own unique interpretation of R.E.M's "The Great Beyond," a number from the film, Man on the Moon, about comedian Andy Kaufman.
With the Grunin Center acoustics sounding as crisp and clear as ever, the group performs the television theme song to PBS's show Song of the Mountains, "Cherokee Shuffle," an instrumental number that features Church Sisters' mandolin player Spencer Strickland.
According to Savannah, "Spencer is a luthier who's built over 100 mandolins and guitars."
With Savannah joining in on fiddle, the musicians trade off solos on this knee-slapping, boot-scooting number. Strickland's fingers fly around the fingerboard before trading off on solos with guitarist Pickett who feverishly flat-picks along at the speed of light.
Explaining to the audience that they have received a special request tonight to perform the sisters' song from the album Orthophonic Joy: The 1927 Bristol Sessions Revisited — a recording featuring such well-known country artists as Vince Gill, Dolly Parton, and Emmylou Harris — the twins perform "Where We'll Never Grow Old."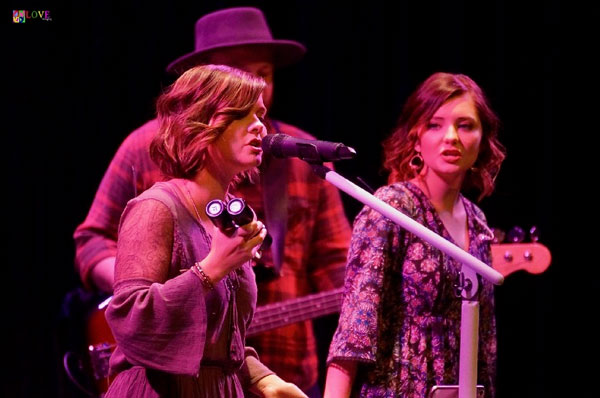 Beautiful vocal harmonies abound as Josh Pickett's guitar echoes the siblings' sweet voices which blend and join together as one in this touching number.
Revealing, "When I feel discouraged, this song always lifts me up — God has his hand on everything," Savannah performs the inspirational song, "Shoulders," a composition which features even more impassioned sister harmony.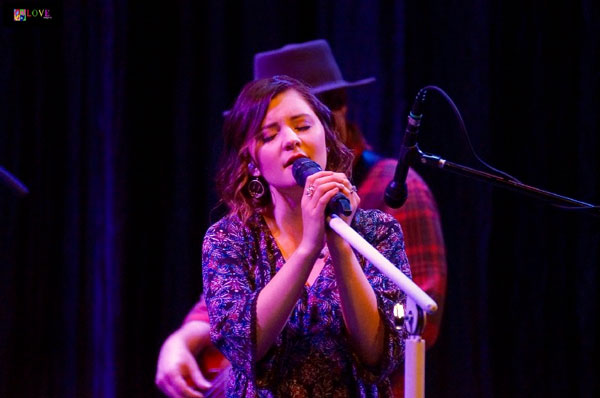 Announcing "This one is for all the Johnny Cash fans out there," Savannah and Sarah perform a lively rendition of Cash's "Folsom Prison Blues." As the band rolls along, taking the song to new heights, Josh Pickett performs a riveting electric guitar solo before the audience rises to its feet for this talented group of artists.
After briefly leaving the stage — and hearing the audience insisting on an encore — the musicians return, at which point Savannah exclaims, "You guys are so kind here in New Jersey!"
Performing a lovely ballad from The Church Sisters CD entitled, "Dead Man Walking," the audience drinks in the moving lyrics and harmonies before the twins conclude with their spirited rendition of The Isaac's "Walk On."
Jamming up a country storm — intricate harmonies accompanied by finger-picking all around — the crowd stands again, cheering, hooting, and hollering their appreciation for an inspiring performance!
Following the show, we take a few moments to chat with The Church Sisters.
Says Savannah, "We've been on the road since we were twelve years old but this is our first time playing here in New Jersey. Everyone here has been incredibly nice," before noting, "And we had some really great pizza here in Jersey."
Exclaims Sarah, "This trip has been awesome. Everybody here is so nice — we really like to be able connect with our audience," before acknowledging, "And we got a chance to go to the beach today at Seaside Heights. Everything was closed because it's November, but we enjoyed walking on the boardwalk, and one thing we noticed is that the seagulls are bigger here in Jersey than they are in Virginia."
We also get a chance to chat with several audience members who share their thoughts about tonight's concert by The Church Sisters.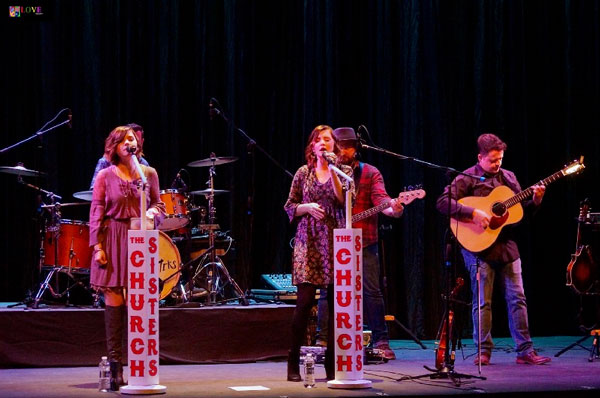 Gail from Manchester calls The Church Sisters' performance "Outstanding!" noting, "They are extremely talented!" while Lou from Manchester reveals, "This was my first taste of bluegrass and I loved it!"
Exclaims Bill from Tuckerton, "Wow! They are some amazing musicians!"
Adds James from Manchester, "I could never grow tired of hearing them! I love gospel and bluegrass," commenting, "I can hear a little Emmylou Harris and Linda Ronstadt in their voices — at times, their music brought me to tears."
Alyssa from Manchester concurs, revealing, "Their inspirational words and music moved me, too. It is very cool — the gift that they have — it's just a unique way of using their voices," before concluding, "and I really like this venue — the Grunin Center — it helped to make this concert very personal."
Lastly, we chat with Randy and Elizabeth from Toms River.
Whereas Randy remarks, "The talent here tonight was outstanding," Elizabeth declares, "They were wonderful!" before concluding, "All that talent on one stage was really unbelievable!"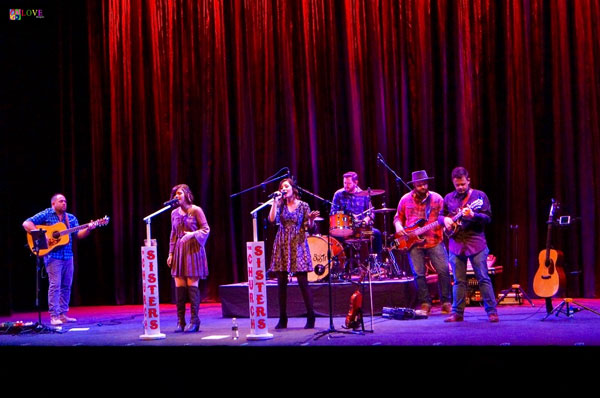 To learn more about The Church Sisters, please go to thechurchsisters.com. For information on upcoming programming at the Grunin Center — including John Gorka with Amelia K. Spicer on January 20, 2018; bluegrass musician Sierra Hull on Feb. 3, 2018; and Tom Chapin and the Chapin Sisters on April 21, 2018 — please go to grunincenter.org.
Photos by Love Imagery
Spotlight Central. Your source for Jersey entertainment news and reviews
Love Imagery Fine Art Photography. all you need. peace/love/flower/power