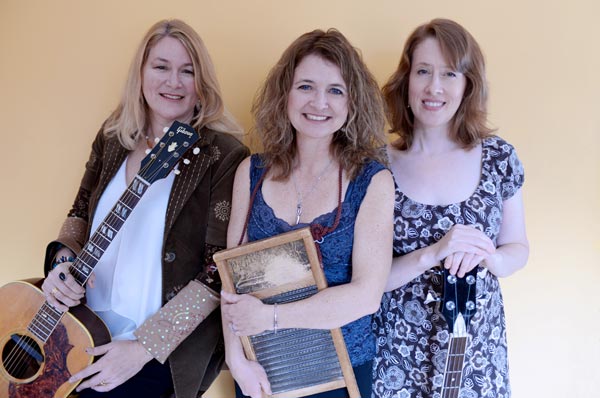 (BAPTISTOWN, NJ) -- The Boxcar Lilies, including Hunterdon County native Stephanie Marshall, return to Baptistown and the Old Stone Coffeehouse (formerly Dreaming Tree Coffeehouse) on Friday, December 8 for a night of heavenly harmonies.  Marshall will be joined by Jenny Goodspeed and North Jersey native Susan Cattaneo to perform their signature mix of folk, country, and bluegrass-tinged Americana music featuring spine-tingling harmonies. The concert starts at 7:30 p.m.
Marshall, formerly of West Amwell Township, is a 1987 graduate of South Hunterdon High School. She moved to Massachusetts in 1998, but still has many ties to Hunterdon and Mercer county areas.
The Boxcar Lilies are Jenny Goodspeed (electric bass, guitar), Stephanie Marshall (washboard, guitar) and Susan Cattaneo (guitar). Each member brings to the trio her own set of influences and inspirations: folk, 70s singer-songwriters, classic rock, country, or even musical theater – but they are united in their shared obsession with harmony singing and songwriting.
The Lilies have brought their uniquely warm sound and charming stage presence to venues up and down the Eastern seaboard including the Iron Horse Music Hall, Caffè Lena, and Philadelphia's Tin Angel. Their talents have also been recognized across the folk world. The band's latest album, Knockout Rose, charted in the top 5 spots on the International Folk DJ album charts. The trio was selected for an official showcase at the International Folk Alliance Conference and performed at the Falcon Ridge Folk Festival as the fan-voted #1 Most Wanted Emerging Artist. In addition, as individual songwriters, they have been finalists or winners at prestigious competitions like the Kerrville New Folk Competition, the International Acoustic Music Awards, the Independent Music Awards, and the Mountain Stage NewSong Contest.
Accompanying the Lilies on Dobro, mandolin, and guitar that evening will be sought-after sideman Jim Henry (Mary Chapin Carpenter, Tracy Grammer, Eliza Gilkyson).
---
The article continues after this ad
---
---
The Boston Globe described the trio as playing "an engaging mix of folky bluegrass and acoustic country with prominent, twining harmonies" and The Cape Cod Times said they "bring an energy, improvisation and charming presence to the stage each night."
The Old Stone Coffeehouse is located at  First Unitarian Universalist Fellowship of Hunterdon County, 1 Oak Summit Road, Baptistown, NJ 08803. 
Doors open at 7:00 pm, Tickets are $15 in advance and $20 at door. Advance prices are available by sending an email RSVP to coffeehouse@hunterdonuu.org. For more information call 908-581-2355. 
Part of the proceeds will benefit Re-Member, an independent registered 501 (c) (3) organization on the Pine Indian Reservation, South Dakota, USA. Improving the quality of reservation life through relationships, shared resources and volunteer services.  
originally published: 2017-11-19 01:00:00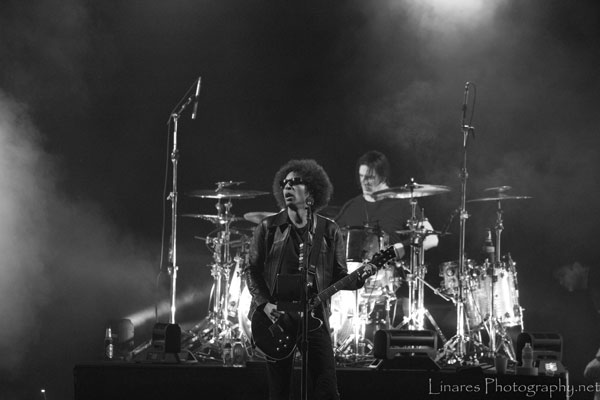 ON THE ROAD: Alice In Chains at Lunatic Luau18 In Virginia Beach
Lunatic Luau18 took place Saturday, May 5th at the Veterans United Home Loans Amphitheater at Virginia Beach, VA.  The festival included performances by Alice in Chains, Stone Sour, Stone Temple Pilots, Bullet For My Valentine, Sevendust, and Tremonti on the Main Stage, and Steel Panther, Popevil, The Sword, Unlocking The Truth, and RVNT on the Side Stage.  Photographer Mischa Linares was on hand to cover the event.  Here are photos of Alice in Chains from the festival.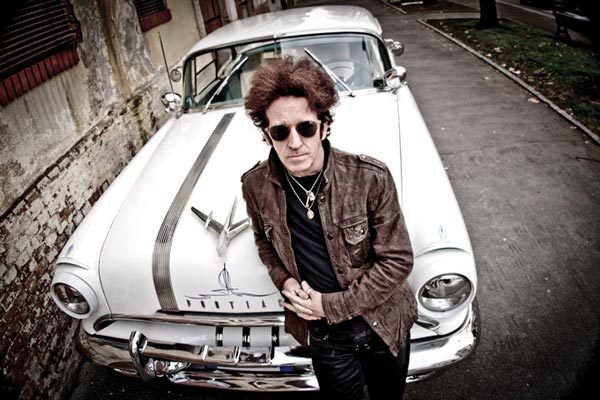 Willie Nile's Birthday Bash To Take Place At House Of Independents
(ASBURY PARK, NJ) -- No stranger to the Jersey Shore, Willie Nile returns to Asbury Park on Saturday, June 9 for a Rock 'N Roll Birthday Bash at House of Independents. He will be supported by local favorites Colossal Street Jam.  Doors are at 7:00pm. Tickets range from $30 to $60.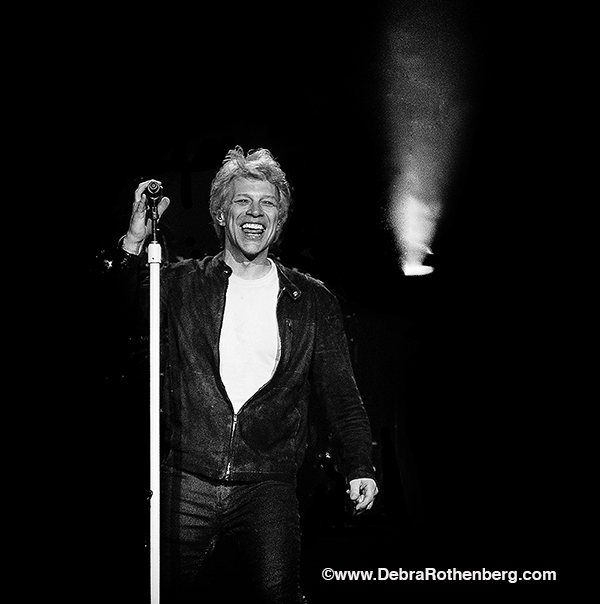 Around NY: Bon Jovi at MSG
(NEW YORK, NY) -- On Wednesday, May 9th, Bon Jovi headlined a sold out show at Madison Square Garden.  Photographer Debra L. Rothenberg was on hand to capture some shots of the newly inducted member of the Rock and Roll Hall of Fame.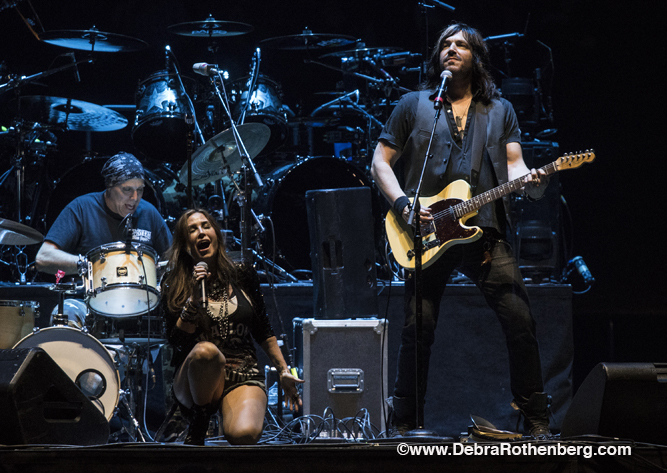 Around NY: Williams Honor At MSG
(NEW YORK, NY) -- On Wednesday, May 9th, Williams Honor - a band born out of the Jersey Shore and Nashville - got the opportunity to open for Bon Jovi at Madison Square Garden.  Photographer Debra L. Rothenberg was on hand to capture the night.