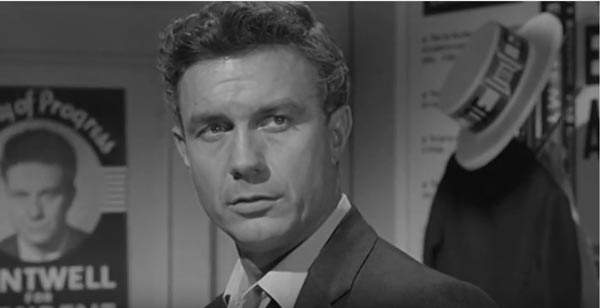 (ASBURY PARK, NJ) -- The Lights! Camera! Politics! Film Series continues with the feature film "The Best Man" 1964 Miller / Turman Productions. Showtime is Saturday, November 5th at 3:00pm.  Screenings take place at The Stephen Crane House in Asbury Park. The featured special guest presenter, Mr. Lou Lumenick, will introduce the film, providing "the back story", relevant historical production information and cinematic commentary.
Lou Lumenick, a revered film expert, recently retired as the Chief Film Critic & Film Editor of The New York Post. He is a member of New York Film Critics Circle and was inducted into the CCNY Communications Hall of Fame in 2007. As a Guest Programmer and Presenter at numerous film festivals and events, including Turner Classic Movies, The Museum of Modern Art and The Museum of Moving Image, Lou Lumenick provides film goers with his unique perspective and historical interpretations of Hollywood's greatest films.
This season's theme is Presidential Election Scandals and features three classic movies with tales of political intrigue, deceit and cover-ups that attempt to influence the outcome of presidential elections.
On December 3rd at 3:00pm, they will screen "Wag The Dog" (1997).  The guest presenter will be Ed Johnson, Mayor Emeritus of Asbury Park and Adjunct Faculty - Political Science at Brookdale Community College and Rutgers University.
The series is free and open to the public. Donations to the Asbury Park Toy Drive and/or The Asbury Park Little League are welcomed. Each session concludes with a post-screening mingle reception to discuss the film and share viewing experiences and storyline interpretations.
---
The article continues after this ad
---
---
Classic Politics: Lights! Camera! Politics! Film Series is a project of Ed JohnsonAP.  The Stephen Crane House is located at 508 Fourth Avenue in Asbury Park, NJ.