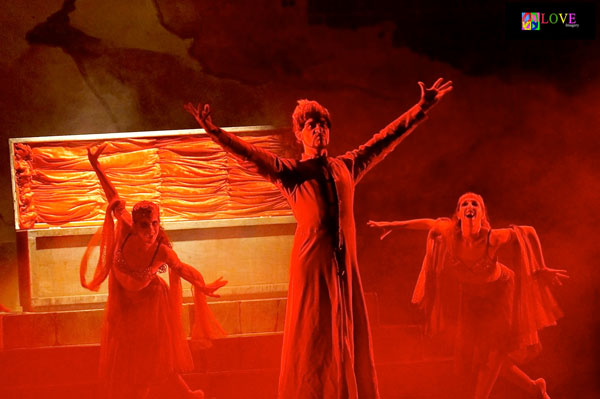 At the corner of Clifton Ave. and 4th Ave. in Lakewood, NJ, on Friday, Oct. 28, 2016, a variety of spooky vampires, ghouls, and other-worldly beings make their way alongside everyday humans into the inviting Strand Theater to see this year's edition of The Atlantic City Ballet's production of Dracula.
After a three-year hiatus, The ACB returns to The Strand with Dracula, a production which features 30 talented dancers from 12 different countries. Says ACB managing director, Alexandria Pieroni, "We love being back here at the Strand with one of our signature ballets!"
Created by ACB choreographer, Phyllis Papa, Pieroni goes on to explain, "Phyllis Papa is known for her Dracula ballet statewide. She created it to be like The Nutcracker where people can come back and see it again every year. And that's exactly what's happening. The audience knows the moves and they come to reexperience the show — some even wearing costumes! The feedback has been great, and the audience has continuously been building over time."
According to Pieroni, Papa is not only known for choregraphing such classic ballets as Swan Lake and Sleeping Beauty, but for creating innovative works including Visions, which was performed at The Strand in March of 2016, and Papa & Sinatra: Their Way, which makes its way onto the Strand stage in March of 2017.
Says Papa about Dracula, "I was trying to find a way to get younger people to come to the ballet so, ten years ago, I created this show after reading Bram Stoker's Dracula. Back in 2006, I spent a month in Mexico reading the novel and choreographing the piece, and I picked all of the music for it, too. Over the past decade, however, I've made some changes to the music."
---
The article continues after this ad
---
---
Now featuring a compelling score by such modern composers as Mark Mancina, Yoko Kana, Wojciech Kilar, Richard Gibbs, Alan Silvestri, Noriyuki Asakura, John Williams, Nobuo Uematsu, Elliot Goldenthal, Marco D'Ambrosio, Eguchi Takahito, and John Corigliano, Dracula is a show which comes to life via its riveting story, dynamic choreography, talented performers, colorful sets and costumes, dramatic lighting, and exciting special effects which blur the lines between reality and fantasy.
In Dracula, Jonathan Harker (Ionut Zaharia), a London lawyer, travels to Transylvania to help a rich nobleman, Count Dracula, purchase an estate in London. Upon arrival, he is escorted to Dracula's castle by Romanian peasants.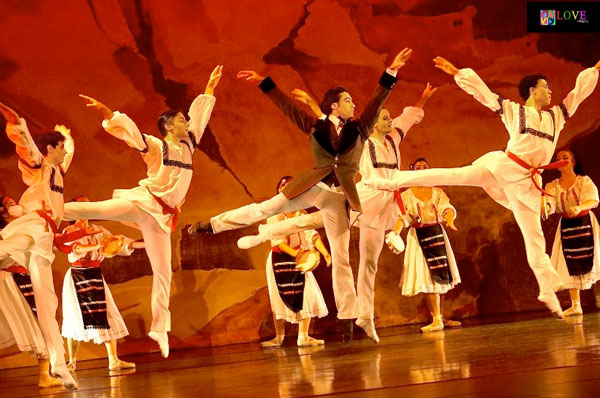 After meeting with Dracula (Kristaps Kikulis), Jonathan suddenly realizes he has become a prisoner in the Count's castle.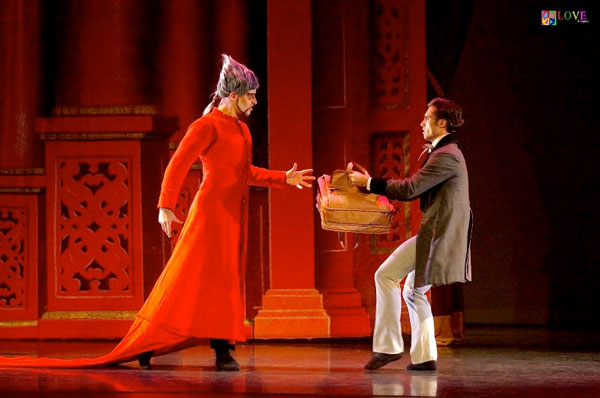 Jonathan tries to escape from the castle, but he's nearly devoured by the three brides of Dracula. He is saved at the last minute by the Count, who keeps him alive to finish the London real estate transaction.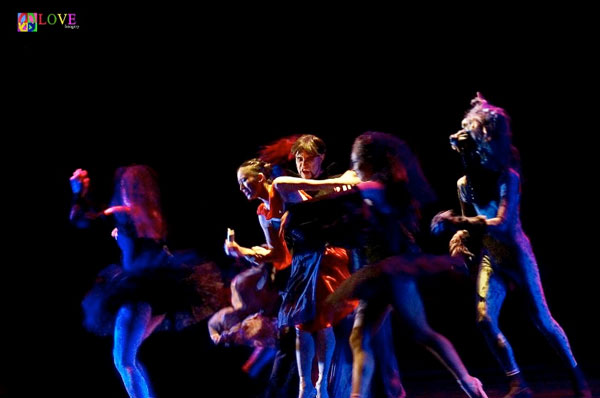 When the brides of Dracula are asleep, Jonathan tries to escape again and, this time, he is rescued by some peasants. Because he's come down with a severe case of brain fever, however, he is forced to recuperate at a convent in Hungary.
In the meantime, Jonathan's fiancé, Mina (Tsubasa Nozaki), waits for him while her best friend, Lucy, manages to get three marriage proposals in the same day.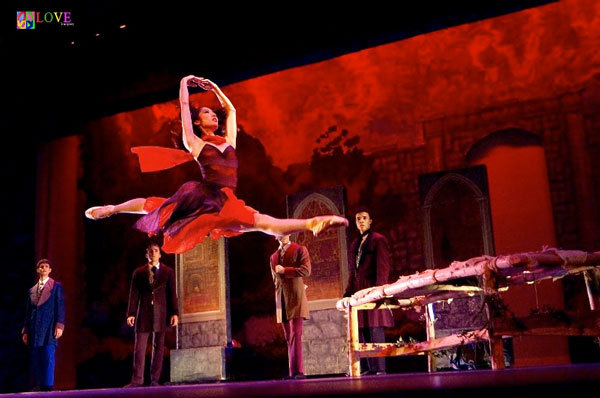 Without anyone's knowledge of it, Count Dracula arrives in England.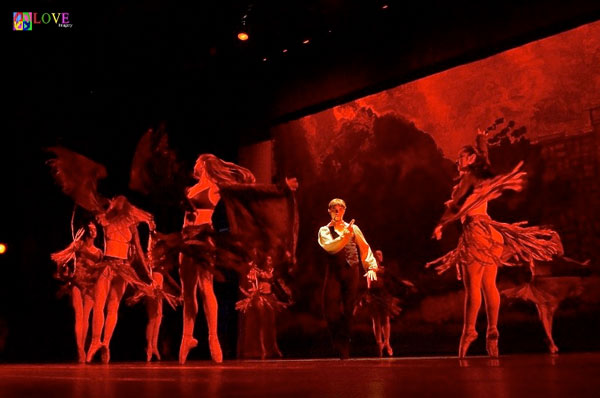 In London, the Count is accompanied by his three brides (Ryoba Chiba, Sara Lonngren, and Caitlin McElroy).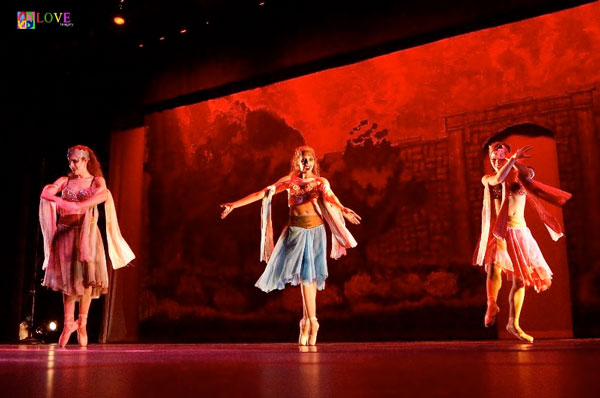 Mina and her suitors are shocked to find that Mina's best friend, Lucy (Nagisa Suzuki), is acting strangely and seems to be sleepwalking.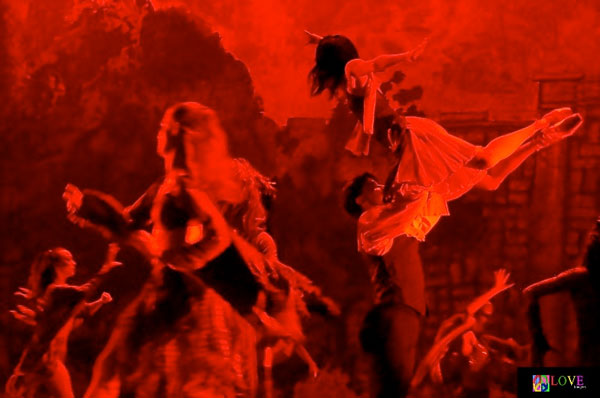 While in a sleepwalking state, Lucy attends a lively London masquerade ball.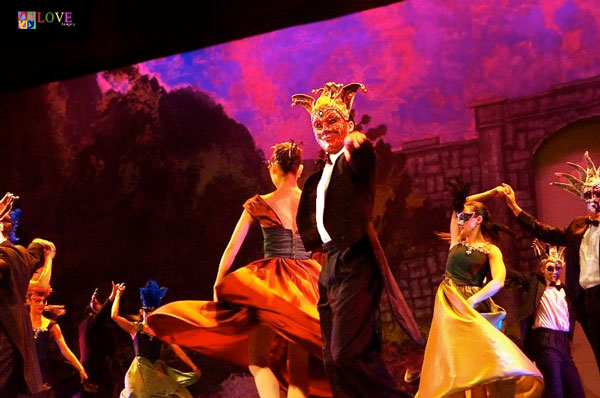 At the ball, she falls under the spell of Count Dracula.
At the same time, Renfield (Marius Iorgulescu), a hospital patient, tries to inform Mina and her suitors that his "master," Count Dracula, is currently in London.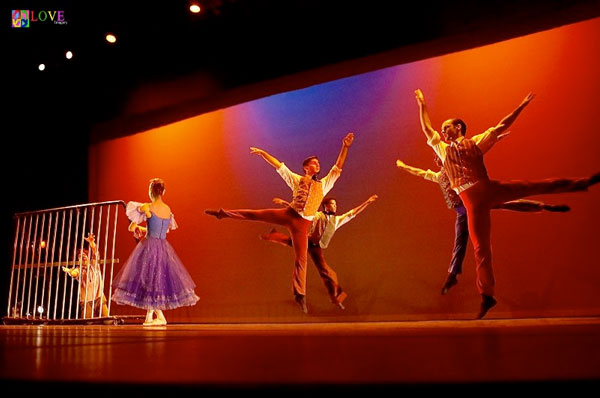 Not certain whether they believe Renfield, Mina's suitors, worried about Lucy, send for Dr. Van Helsing (Robin Heijmans) to examine her.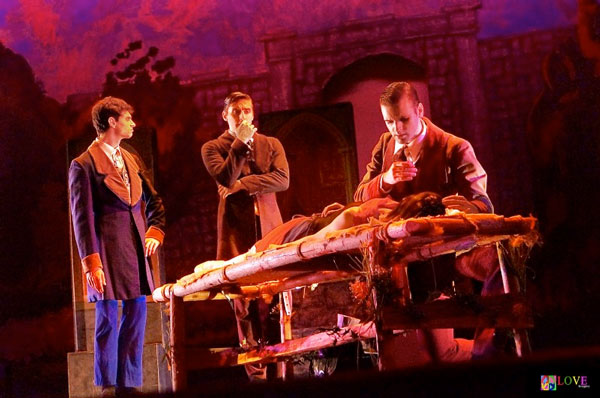 Van Helsing, a scientist, is also well-versed in superstition and understands that despite giving her several blood transfusions, Lucy will not recover, as she is now a vampire. She "dies" but the men break into her tomb where they catch her as a vampire and stab her in the heart.
Mina hears from Jonathan and goes to the convent where he's been recovering. There, they get married and then return to London.
Jonathan, Van Helsing, and the suitors swear to rid England of Count Dracula once and for all.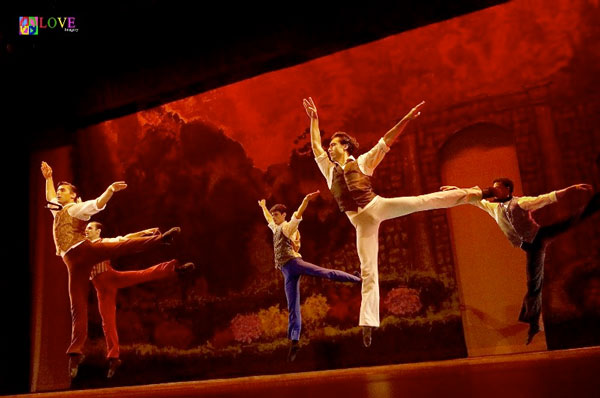 While the men are hunting for Dracula, the mental patient, Renfield, leads the Count directly to Mina.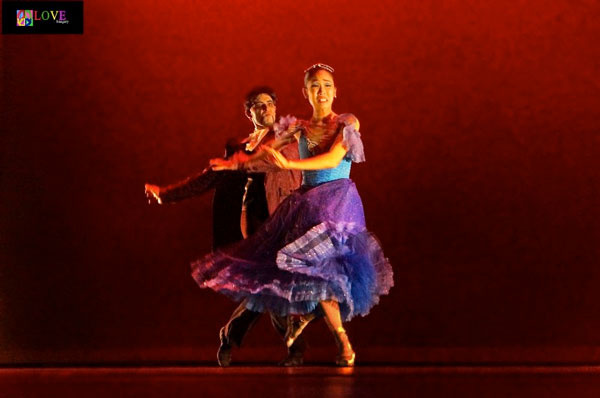 The men return to find Mina being force fed Dracula's blood.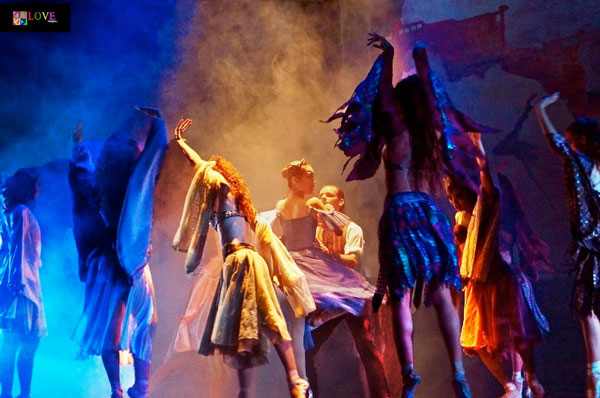 To get even, Jonathan, Van Helsing, and the suitors chase Dracula all the way back to Transylvania.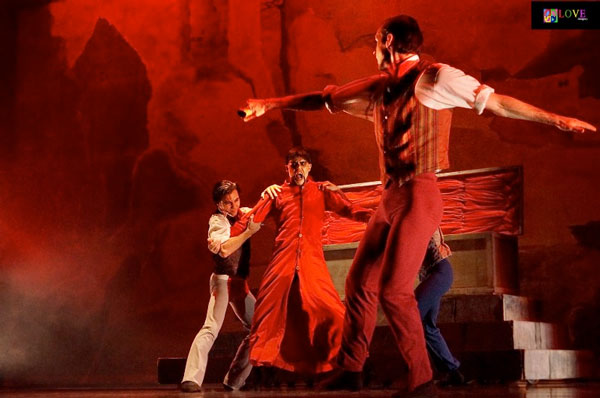 There, they catch up to the Count and kill him.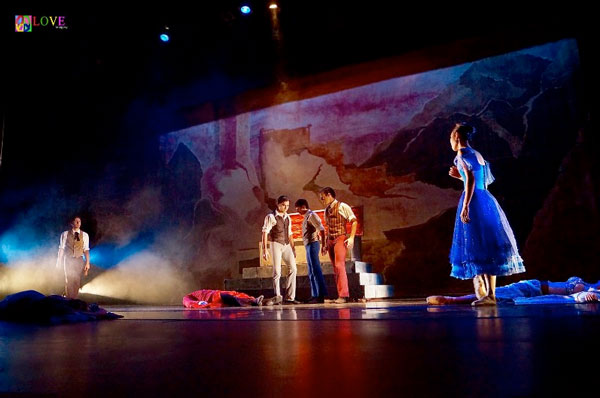 But what happens to Mina?
Does she live happily ever after with Jonathan? Or is there another — more sinister — fate for her?
The audience at The Strand finds out the secret and responds with an enthusiastic standing ovation for the entire cast and crew of Dracula!
Following the show, many of the dancers make their way to the lobby to greet patrons and take pictures with their fans.
And just what do these fans have to say about the performance of Dracula they've just witnessed?
Mary Jo from Asbury Park calls the production, "outstanding," going on to add, "We came to The Strand last spring to see The Atlantic City Ballet's production of Don Quixote and we were so impressed with the quality that we came back tonight and we were blown away — this company really puts their whole heart into each and every one of their performances."
Fran from Lakewood talks about the visual feast for the eyes which Dracula truly is, specifically mentioning the "amazing colors" and talking about the magical lighting effects "created by The Strand's talented lighting designer, Emily Lovell."
Two young children — a boy named Carmen and a girl name Riley— both dressed as Dracula, enjoyed the show, too, Carmen emphatically exclaiming, "I liked it!" and Riley adding, "It was amazing!"
And, Mina, from Galloway Twp, goes on to sum things up by saying, "I loved it — it was spectacular!"
Something we can completely agree on as, for us, The Atlantic City Ballet's production of Dracula is simply spooktacular!
For upcoming performances by The Atlantic City Ballet — including It's a Shore Holiday, a Radio City Music Hall-type review set to live music by a six-piece band at Caesars' Maximus Theater in Atlantic City on Sun. Nov. 27, 2016 — please go to www.acballet.org. For future ACB performances at The Strand — including The Nutcracker on December 18, 2016 with live orchestral accompaniment by The Garden State Philharmonic, and Caught Up in the Swing along with Papa & Sinatra: Their Way on March 25, 2017 — please go to www.strand.org.
Photos by Love Imagery
Spotlight Central. Your source for Jersey entertainment news and reviews
Love Imagery Fine Art Photography. all you need. peace/love/flower/power