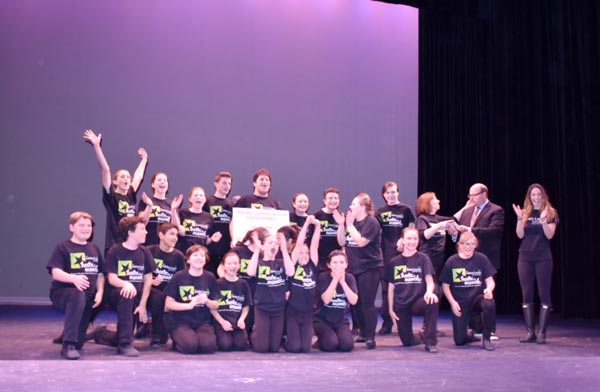 (TOMS RIVER, NJ) -- The Jay and Linda Grunin Foundation has named The Ashley Lauren Foundation Theatre Ensemble of Monmouth County as the winner of the Engage Toms River Giving Tuesday Theater Group Challenge Adjudicator's Choice award. The organization has won $5,000 for their performance which included scenes from Shrek. The performances were judged by two professional adjudicators, Tony Petito and Carlyle Owens. The audience had one-third of the vote and their applause was measured by a decibel reader.
The event started with a reception at the Jay and Linda Grunin Center for the Arts at Ocean County College where guests enjoyed light fare and networking with community leaders and non-profit organizations. After the reception, the theater opened to a sold-out audience that watched five theater groups from Ocean and Monmouth Counties perform ten-minute musical comedy scenes. The groups performing were The Ashley Lauren Foundation Theatre Ensemble, Bellarine Theatre Company, Brick Children's Community Theatre, Our Gang Players and Toms River High School North Nautical Stars Theatre Company.  In the spirit of Giving Tuesday, ticket sale proceeds were donated to The Ashley Lauren Foundation to help children with cancer.
Jeremy Grunin, Executive Director of the Jay and Linda Grunin Foundation said, "It was a wonderful night full of fun and philanthropy.  Each group was so talented; it makes it very difficult to choose.  Our professional adjudicators did a great job and we were thankful for a sold-out audience who not only participated in judging, but helped us give back to a great non-profit organization."
Now it's time for the people to vote for their favorite group to win the People's Choice award for an additional $5,000.  Voting is online and will be open until midnight on Wednesday, December 7, 2016.  You can vote once every 24 hours and the winner will be announced on December 8, 2016. To access the videos of the performances and the link to vote, visit www.engagetomsriver.com.
ABOUT THE JAY AND LINDA GRUNIN FOUNDATION
---
The article continues after this ad
---
---
The Jay and Linda Grunin Foundation uses philanthropy to increase citizen activity and economic development opportunities through the arts, healthcare and education. The Foundation is a proactive grant maker heavily active in the communities it has targeted to make an impact in, and is committed to identifying leaders and teams who it feels can bring their organizations to the next level, and beyond. Since 2013, it has invested over $8 million in the community, with an additional $14 million committed. For more information on the projects and impact the Foundation has made, please visit www.jayandlindagruninfoundation.org.
originally published: 2016-12-02 00:00:00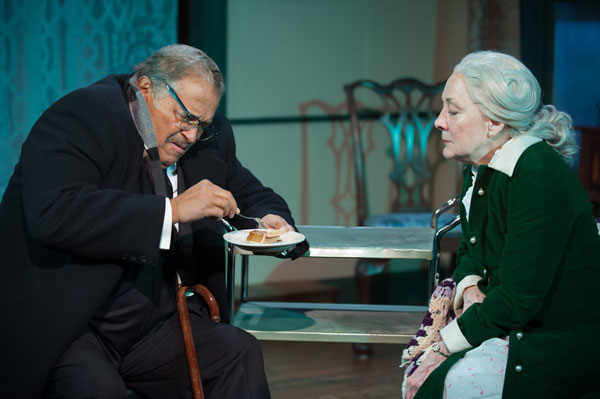 PHOTOS from "Driving Miss Daisy" at Mile Square Theatre
(HOBOKEN, NJ) -- Currently on stage at Mile Square Theatre is Alfred Uhry's powerful masterpiece Driving Miss Daisy. Set in the South between the late 40's and early 70's, the play explores an unlikely friendship between an elderly white Southern Jewish woman, Daisy Werthan, and her African-American chauffer, Hoke Colburn. The production runs until February 25.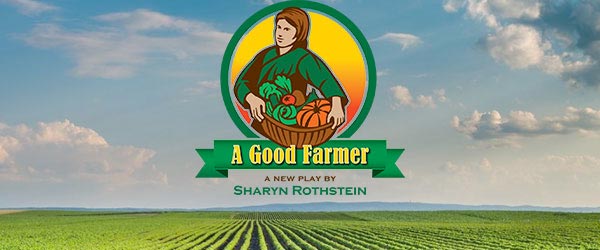 Sharyn Rothstein's "A Good Farmer" Raises Emotional Issues
Two women are talking, a small farmer and one of her employees. They're also friends. Immigration officers have just raided a nearby farm, and they're scared. Sharyn Rothstein's play "A Good Farmer" is set in a small town in upstate New York. It's a study in friendship, paranoia and competing loyalties that's looking for the human experience behind the kind of big issues that fill our daily news feed.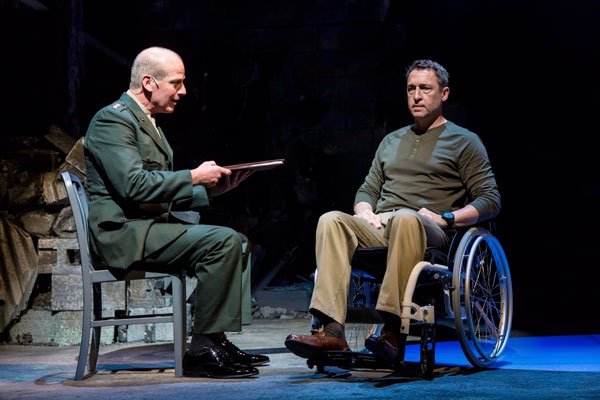 PHOTOS from "American Hero" at George Street
(NEW BRUNSWICK, NJ) -- From the author of last season's American Son, comes a raw, gritty drama which shines a light on how America honors its veterans, the corrupting effect of awards and commendations, and questions what it truly means to be a hero. American Hero joins American Son and a yet-to-be titled new work to create a trilogy of plays exploring American injustice by Christopher Demos-Brown.  The production runs January 30 through February 25.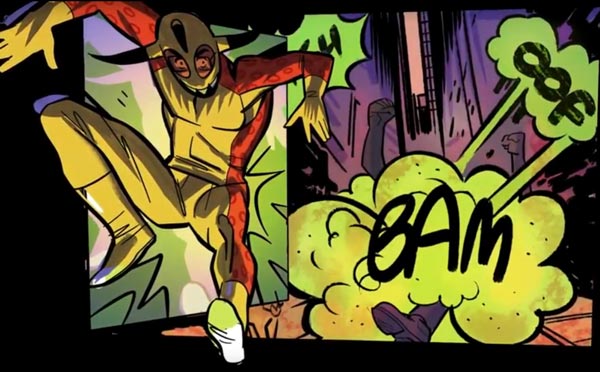 Two River Theater Premieres "El Coqui Espectacular and the Bottle of Doom"
There's a new superhero in town! "El Coquí Espectacular and the Bottle of Doom" is having its world premiere at Two River Theater. Featuring a down-on-his-luck comic book artist, this new play tells a lively story about following your passion and the strong ties of community. Jesse and Dave were at rehearsal in Red Bank to get the scoop from show's creators.