originally published: 04/28/2018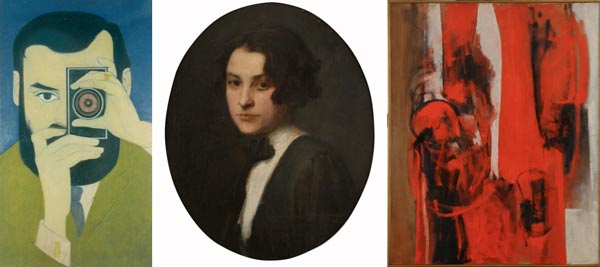 (NEW YORK, NY) -- The Art Students League of New York (ASLNYC) will commemorate the 125th anniversary of the opening of their landmark building with ST[art]UP, a two-day celebration including exhibitions, auctions, art sales and experiential events on Friday, May 11 and Saturday, May 12.
The Art Students League of New York is a legendary art school that was founded in 1875 by a group of artists determined to experiment with new techniques and forms of expression. Excluded from established galleries, the students joined a movement to create a center that could be a home to innovative artists and ideas. Funded by gilded age philanthropists, including George Washington Vanderbilt II, and designed by architect Henry Janeway Hardenbergh, the League opened its doors at 215 West 57th Street on December 4, 1892.
For over a century, the League has served as an incubator, school, creative haven, studio, and gallery for artists, dedicated to fostering independence and providing accessible, affordable and high-quality education and instruction in the fine arts.
Artists who have studied at ASLNYC include Georgia O'Keeffe, Norman Rockwell, Jackson Pollock, Robert Rauschenberg, Louise Bourgeois, Alexander Calder, James Rosenquist and Ai-Weiwei among others. Today, thousands of aspiring and emerging artists study drawing, painting, sculpture, printmaking and mixed media at the League.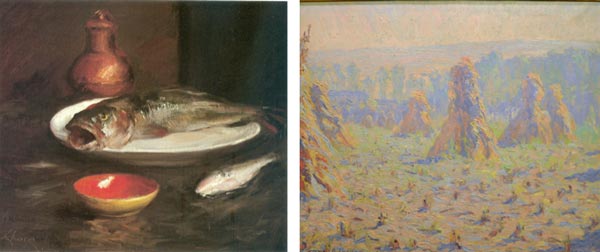 The ST[art]UP weekend celebration will kick off on Friday, May 11 with a reception and auction from 7:00PM-10:00PM. Guests will be able to bid and buy artwork by League instructors, students, alumni and young artists (proceeds will be split between artists and the League's educational programs); and explore the League's permanent collection (on-display all weekend) which includes works by Isabel Bishop, Alexander Calder, Will Barnet, James Rosenquist, William Merritt Chase, Charles Alston and many others.
---
The article continues after this ad
---
---
The celebration will continue on Saturday, May 12 with an afternoon open house from 11:00AM-3:00PM, where League students and instructors will be onsite to conduct live demonstrations and lead workshops for people of all ages and levels of artistic know-how. For history buffs, tours of the landmark building and work by world-famous League artists will be on view in the galleries.
Nodding to the League's history of hosting legendary and extravagant parties for New York City's art community (which have included Fakirs Balls, Dream Balls and 140NOW), the League will host their inaugural ST[art]UP House Party from 8:00PM-11:00PM on Saturday, May 12, promising an over-the-top evening of dancing, performance and costumes.
ST[art]UP at the Art Students League of New York is made possible with support from lead sponsors Extell Development Company; Mason Investment Advisory Services; MacPherson's; S. Sunshine & Associates, LLC; Armadillo Art & Craft; Golden Artist Colors, Inc.; SterlingRisk Insurance, and WithumSmith+Brown, PC.
---
Daily schedule:
Friday, May 11, 2018 | 7:00pm-10:00pm
Reception & Auction
Price: $250 and above
At this kick-off event, guests will gather in the studios designed to evoke the grandeur of the Vanderbilt Gallery, where works by the League's renowned artists will be on display throughout the weekend. Guests will be able to bid and buy artworks by League instructors, students, alumni and young artists. This strolling reception will include sumptuous hors d'oeuvres, themed cocktails and live entertainment.
Saturday, May 12, 2018 | 11:00am-3:00pm
Open House | Open Studios
Price: $10 (all ages)
Anybody and everybody can MAKE art, SEE art, or even BE art at the League's Open House event. Students and instructors will be onsite to run demos and lead workshops for people of all ages and levels of artistic know-how. In the Vanderbilt Gallery, League models dressed to the nines will pose for a series of live sketch sessions. Ever wanted to try your hand at modeling? You, too, can take the stage and become a work for art.
Saturday, May 12, 2018 | 8:00pm-11:00pm
House Party
Price: $50-$125
The League has put on some legendary parties in the past - Fakirs Balls, Dream Balls and 140NOW - and this one promises to be a fabulous evening of dancing, performance, costumes, and over the top FUN. So join the League for the unforgettable inaugural ST[art]UP House Party!
---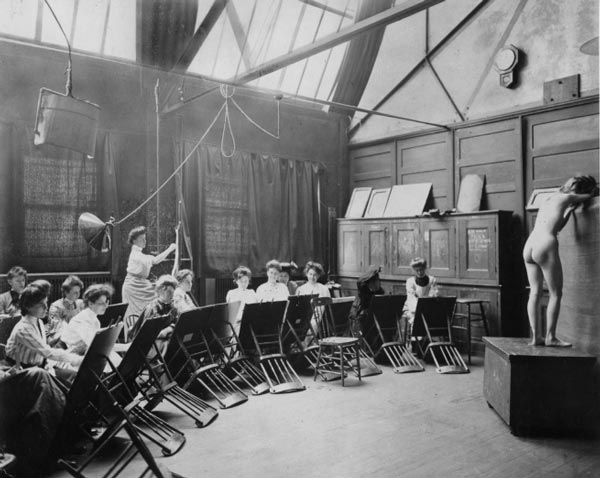 Long before #5WomenArtists became a hashtag, the fearless female artists who helped found the Art Students League of New York were demanding equality in the art world.
The League's [STartUP] anniversary celebration on May 11-12, an extravaganza of exhibitions, parties and open houses, will celebrate the work of women artists from the League. A special display of art from some of the female visionaries who studied at the League will include Georgia O'Keeffe, Isabel Bishop, Dorothy Dehner, Nell Blaine, Peggy Bacon, Minna Wright Citron and Jane Peterson. There will also be work from artists teaching and studying at the League today.
In 1875, women were at the forefront of a group of young artists who broke with the artistic traditions of the day and established the League. Five of the twelve founding Board members were women. Other prominent founding members included nationally recognized painter and author, Maria Oakey Dewing, and Helena De Kay Gilder, student of Winslow Homer and a founder of the Society of American Artists.
From its very beginning, the legendary art school championed and provided opportunities for female artists. Its constitution established a Women's Vice President position and in 1895, the League hired its first female instructor, sculptor Mary Lawrence Tonetti. The League was among the first art schools to offer nude life drawing courses for its women artists.
During WWII, when the League's enrollment plummeted to 400 students and teetered on bankruptcy, women played a crucial role in keeping the school alive.
Hundreds of brilliant women artists have studied at the League over the last century, including Louise Bourgeois, Georgia O'Keeffe, Eva Hesse, Lee Bontecou, Dorothy Dehner, Audrey Flack, Helen Frankenthaler, Faith Hubley, Lee Krasner, Yayoi Kusama, Hidreth Meiére, Louise Nevelson, Betty Parsons, Margery Ryerson, Florine W. Stettheimer and Gertrude Vanderbilt Whitney.
Today, more than 40 women artists teach classes and workshops at the League including Elizabeth Allison, Martha Bloom, Sherry Camhy, Naomi Campbell, Susan Cirigliano, Sylvie Covey, Montserrat Daubon, Lisa Dinhofer, Ellen Eagle, Cornelia Foss, Marilyn Friedman, Silya Kiese, Pat Lipsky, Margaret McCann, Mary Beth McKenzie, Dominique Medici, Donna Mitchell, Karen O'Neil, Fran O'Neill, Tomomi Ono, Hiba Schahbaz, Wendy Shalen, Rhoda Sherbell, Sharon Sprung, Anne Stanner, Mayumi Takgagi, Natsuki Takauji, Kamilla Talbot, Deborah Winiarski and Barbara Yeterian.
PHOTOS: (FIRST) Will Barnet, Portrait, Djordje Milicevic (1967) | Eugene Speicher, Portrait of Georgia O'Keeffe (1908) | Charles H. Alston, Red, White and Black (1960)
(SECOND) William Merritt Chase, Fish Still Life (1908) | Allen Tucker, October Cornfields (1906)
(THIRD) Kenyon Cox's Women's Life Class at the League, 1903