By Gary Wien
originally published: 03/25/2019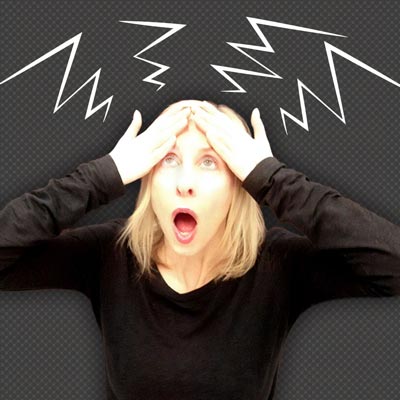 Rhonda Musak is an actress and writer with an interesting autobiographical show entitled Rhonda Badonda: The Adventures of a Girl with a Pain in Her Brain.  In this show, her character (Rhonda Badonda) wants to function normally, but her brain has other ideas.
The play dives into the shape-shifting landscape of the mind as Rhonda unscrambles a hidden medical mystery and encounters the truth of her baffling and bewildering world. As she describes it, "When your brain won't cooperate, you have to get creative."
She was able to find some relief with the Tomatis Method - a natural approach to neurosensory stimulation. Its listening programs change the music and voice in real time in order to capture the brain's attention and to develop motor, emotional and cognitive skills.
In her play, Rhonda portrays herself at roughly 10 different ages in addition to portraying 21 other characters.
Musak, who also teaches acting with her company Art & Soul Acting, is bringing her solo show to The Theater at Raritan Valley Community College in Branchburg for 2 performances on Tuesday, April 9 - 1:00pm & 7:00pm.
---
The article continues after this ad
---
---
New Jersey Stage reached out to her to learn more.
Was it difficult putting your life down on paper and into a performance piece, or did you find it rather therapeutic?
Both. As an actor, I had loved the solo show format for years and knew that I would eventually write my own. I began writing Rhonda Badonda: The Adventures of a Girl with a Pain in Her Brain in 2012 and I found it enormously therapeutic to start putting the interior of my life down on the blank page.
 Writing-wise, I found my first foothold into the play with the idea of "stepping into my brain." The experience of my brain throughout my life was of a shape shifting terrain that could never be reliably trusted. Putting all of this onto the page was very healing. It was as if I was creating a 3-D model of my life which gave me all sorts of new and exciting ways to peer into it.
 My difficulties came further down the line. When I considered sharing my life by writing a solo show there were things that I did not mind sharing at all, there were things that were difficult to share but I was willing to find a way to share them, and then there were things that I was never going to share.
 I was fortunate to work with a very knowing and masterful writing coach, Matt Hoverman (Go-Solo). Matt wisely coached me to open up the very areas that I did not want to share. That process was often hard and sometimes excruciating! But he made the case that those things that I most don't want to share are the things that people most need to hear. And he was right.
What's the best way to describe this work? Is this one of those situations in which its better to laugh at what you went through or wind up crying as you think about it?
I have laughed and I have cried, but at the end of the day it's just plain something that happened and I can either hold it in anger or use it to bring hope and healing to the world.
 When I was growing up, there was no Sensory Processing Disorder, no Audio Processing Disorder. No one knew I had a problem. I didn't even know I had a problem. On one hand I was lucky as I was very responsible, reliable and hard-working. If I hadn't been so, the words used to describe me would've been dumb, lazy, unfocused, unmotivated, stupid etc.
 Valerie Dejean (Spectrum Center), my brilliant Tomatis practitioner, describes these processing disorders as a "hidden handicap." I play Valerie in the show and at one point she says:  "Rhonda, if you were a boy you probably would've given up ages ago and became, who knows, maybe the class clown…but girls internalize their problems and try harder and harder and harder until finally your system just gives out."
 It's been quite therapeutic for me to, through this play, create awareness and healing from one of my biggest and most fundamental life challenges.
The Rhonda Badona play had its debut at the Vancouver Fringe Festival a few years back. How has the play changed since then and do you as the actor notice any difference in the response from a Fringe Festival audience to a regular theatre audience?
The play was in development for roughly three years prior to its opening in the 2015 Vancouver Fringe Festival. My director, Gareth Hendee, came on board after two years of writing and workshops and my movement director, Joan Evans, joined us shortly thereafter.
Working closely with these two incredibly creative co-conspirators, our aim was to craft and set the show into a sort of "final version." We decided we wanted the piece to be "finished" by the time we brought it to Vancouver. Gareth knew that leaving the writing open-ended would be a challenge because it would allow me to keep going back to the script writing and rewriting trying to make it better and better. He set a date by which the script would be final so that I could officially be finished with the writing and shift my focus to the acting.
 So, no, the play itself has not necessarily changed from our opening in Vancouver, but what has changed is our understanding of how to express what the show is—basic marketing. It seems elemental, but making sure that those who need to see the show most see it is one of our top priorities. When we were opening, the piece was so new that I don't think we were able to see the trees for the forest. It has taken us some time to get our footing, but we are finally finding it.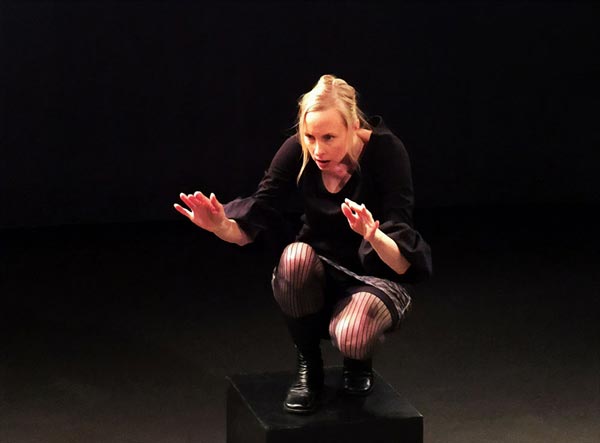 I know you've had many roles before, but had you ever performed a one-person play before? If so, what was the hardest part to pick up? Timing, characters, movement?
This is my first one-person play. The hardest thing that I have had to contend with is the marathon-like quality of the live performance. In rehearsal, the first time I ran through the show from start to finish I was down on the floor, crawling on my hands and knees by the time I got to the end of the play! Gareth was yelling at me "Get up, get up!" That first run through was ridiculously exhausting.
 Being that the show is 70-minutes of 100% focus, 100% energy and 100% communication, it's ultimately all about training. It's what I tell my acting students all the time: rehearsal gets it done. If you put enough rehearsal – practice – in, you can do just about anything acting-wise.
 Rhonda Badonda… requires me to keep training—and not just on show days but as an ongoing lifestyle. I'm mindful to take myself through vocal workouts, I've upped my cardio and I've also added Alexander Technique, which helps me to use my body more efficiently. That, together with monthly run-through rehearsals, keep me in condition to do my best work when I am in front of an audience.
Which is your favorite character or period in your life to perform in this play? And which is the most challenging to represent?
I thoroughly enjoy the kids, i.e. my younger selves. I always delight when I relive my first day in Ms. Yapp's 4th grade high reading class. The awkwardness always feels super fresh. And playing my mom yelling at me about my guidance counselor is beyond fun. I also have a blast on stage when, years later, I meet with my…yes…dating coach! Yet another Hall of Fame awkward life moment.
 I am most challenged by a longer piece of text that I deliver while I'm portraying my wonderful acting coach and mentor, Elizabeth Browning. This segment comes right after I have a challenging – acting-wise – brain meltdown in the play. By the time I finish the meltdown, I desperately need a quick break and a sip of water—but I don't get it. Instead, I am plunged into a long and complex monologue that is critical to the play's course of events. Phew!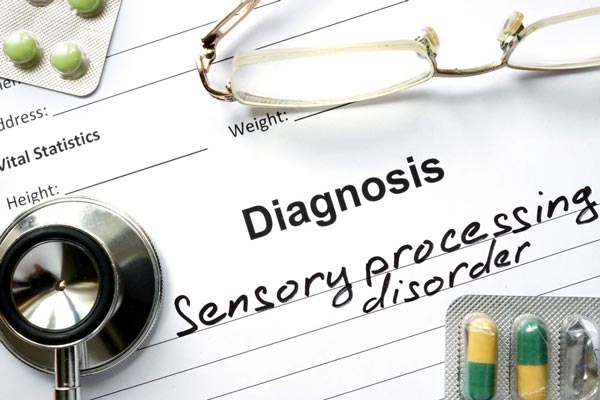 When were you actually diagnosed with a learning disability and began with the Tomatis Method treatment?
 I was diagnosed with both Sensory Processing Disorder (SPD) and Audio Processing Disorder (APD) in 2010 and started the Tomatis Method shortly thereafter.
 It was a great relief to finally receive actual named diagnoses. I spent so many years wondering what was "wrong" with me. In the show, the audience finds out that I have three theories:
Theory #1: I'm dumb.
Theory #2: Everyone is as miserable as I am but they're just better sports about it.
Theory #3: Something is wrong with my brain.
I developed these three theories about my life over the course of many years. They were foundational questions I had about myself. Once I received concrete answers, I threw my arms wide open; healing could not come quick enough.
What is the medical name for what caused your learning disability?
No one really knows what causes processing disorders. There's no clear medical term, but doctors in the field might have in the past called it Minimal Brain Dysfunction; there's something wrong in the brain, but nobody can pinpoint exactly what it is.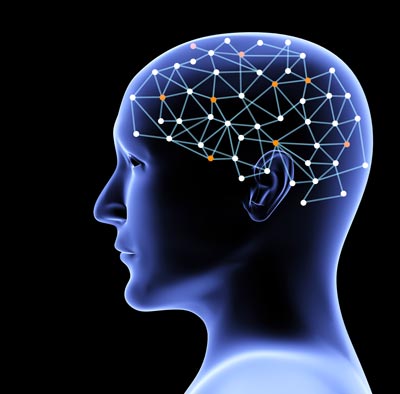 What would you like the audience to leave the theatre with after seeing this?
My story is about hope and healing. I would like people to leave the theatre knowing that healing is possible for someone with processing disorders.
I would also like this show to be a reminder that there are people out there struggling with disabilities that are not apparent to the eye. Sometimes these people are labeled as dumb or lazy etc., but they may be working harder than anyone else and are in great need of kindness and gentleness.
Have you heard from any people who attended the play who said they began getting tested for their own problems or began listening to their children's problems more after seeing the play?
I recently heard about some profoundly positive changes that one of my audience members experienced because of their work with the Tomatis Method. It's extraordinary to know that my story has helped someone in this way.
Finally, how has overcoming your issues helped you as an acting coach in dealing with others and helping them reach their potential?
My post-treatment brain is much more relaxed as processing is now smoother and easier. This has allowed me to be more present and focused during my coaching sessions. Essentially, I don't have to work as hard, which means that so much more of my intellect and perceptions are available to address the complexities of acting that my students are facing.
I'm also much more aware of these kinds of processing issues. When I see my students struggling with something that could be SPD or APD, I'm able to make recommendations.
---
Gary Wien has been covering the arts since 2001 and has had work published with Jersey Arts, Elmore Magazine, Princeton Magazine, Backstreets and other publications. He is a three-time winner of the Asbury Music Award for Top Music Journalist and the author of Beyond the Palace (the first book on the history of rock and roll in Asbury Park) and Are You Listening? The Top 100 Albums of 2001-2010 by New Jersey Artists. In addition, he runs New Jersey Stage and the online radio station The Penguin Rocks. He can be contacted at gary@newjerseystage.com.
---