By Gary Wien
originally published: 10/24/2016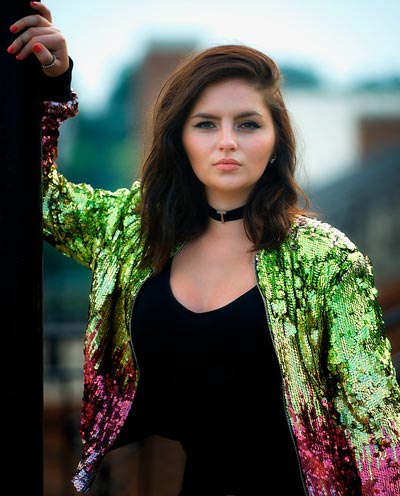 Taylor Tote is no stranger to good causes, often lending support to concerts for organizations like Light of Day, Holiday Express, and Infinite Love for Kids Fighting Cancer.  She recently performed in Washington, D.C. at Curefest for Childhood Cancer where she debuted a new song called "Fighter."
"Fighter" is a very special song, written and performed by Taylor, a 6-year-old cancer survivor named Natalie Grace and her 9-year-old sister Hannah Rose.  She is releasing the single with a full band version featuring a choir of children currently fighting cancer or cancer survivors themselves.  100% of all proceeds from the single will go towards childhood cancer research.
New Jersey Stage spoke with Taylor about her new song and its upcoming video, which will premiere in November.
Cancer is always devastating, but it's heartbreaking when it happens to kids.  How and when did you first get involved with trying to bring an end to childhood cancer?

I was first exposed to childhood cancer when one of my sister's friends, Hannah Duffy, was diagnosed with cancer in 2012. I remember the community coming together for her with fundraisers, 5k runs, and other ways to raise awareness. She unfortunately passed away in 2013 and I remember being so upset. So upset for her, her family, her friends, and my sisters.
---
The article continues after this ad
---
---
My sisters were only 13 and 11 at the time and I didn't know how they would deal with one of their peers passing away so young. The night after Hannah's passing, I had performed at a cancer benefit for a little two year-old girl, Molly. Her favorite song was "Roar" by Katy Perry and we had to perform it to her over FaceTime since her and her family were at a children's hospital in Tennessee. I broke down halfway through the song because looking at her made me think, "This is just not fair. Why?" Then, I didn't know the statistics and facts about pediatric cancer but something about Hannah and that little girl stuck with me. 
Last year when I was introduced to Infinite Love for Kids Fighting Cancer, that's when I knew I wanted to help try to bring an end to childhood cancer.
How did you first meet Natalie Grace?

In 2015 Hannah Duffy's mom, Sue, introduced me to her friend, Andrea Verdone Gorsegner, who needed entertainment for fundraiser.  I'm forever grateful for this introduction. My mom and I met Andrea's family at their house and we all had this instant connection. Her girls, Natalie Grace, 5 year old cancer survivor and 8 year old, Hannah Rose, ran into my arms and they were so excited to meet me. We all talked for hours. When Andrea was telling us about Natalie and her cancer (high risk acute lymphoblastic leukemia), it was heartbreaking. I looked at this sweet little girl sitting on my lap and felt like I've known her forever. I couldn't imagine what it would be like without her and I had just met her! She was playing with me, laughing with me, it was a connection that was indescribable but strong. And her sister, Hannah Rose. What an incredible little girl as well. Shaved her head three times in the past three years to raise awareness for kids! They were both so inspiring to me.
When Andrea was telling us the hard facts about pediatric cancer, we could not believe it.   Because childhood cancer is considered to be rare (even through it's the number one disease killer of our children), it only receives 4% of the National Cancer Institutes (NCI) annual budget.  In fact in the past 3 years, there's only been three new drugs developed. There's so many more harsh truths but within a second of walking in their house, I was already in.
What was it like writing a song like that with an actual cancer survivor?

I was babysitting the girls one day and we didn't have anything to do. I knew they liked music and to be honest with you, I was going through a huge writers block. I had no intentions of writing a song like this, I just knew that kids always said whatever came to mind and they didn't second guess it like I often do. So I said, "Hey girls, why don't we write a song?" They were so excited and totally in. So I asked them what they wanted the song to be like. Happy, sad, slow, fast, etc. They said they wanted a song that started soft and sad but got bigger and happy as it went on. So okay, hopeful. They started forming sentences, humming things and I was putting it more into a format that worked and I knew within the first three lines where it was going. Writing that with a young girl who survived a hard battle and her older sister who witnessed it was inspiring. Hannah really felt Natalie's pain. Hannah also had to witness young girls passing away and had to deal with the inconsistency of seeing her parents and not seeing her parents because they were rushing Natalie to the hospital. So it makes the song very real having two girls who witnessed cancer so closely.
You recently performed at CureFest and played "Fighter" there.  What was that experience like?

Performing at CureFest was awesome. The whole experience is very humbling. I saw and met so many families who went through something I couldn't even imagine. I watched childhood cancer survivors speak about how they feel they weren't supposed to die because they have such an important message to share and they don't want to waste a moment. It was incredible to perform there but it was so much bigger than me. I hope my song inspired the people there like they did to me.
How important is it for you to be able to use your music to raise awareness and donations for causes like this?

This is all I've ever wanted. I've always wanted to use music to change millions people's lives and I feel like I'm finally able to do that. I've found a cause very near to my heart and that means so much to me and being able to incorporate my music into that is incredible.
What can you tell us about the video?

I don't want to tell you too much without giving it away! But yes, they are absolutely a part of it!  The video includes 20+ children from the tri-state area that have either survived cancer or are currently fighting it.  These children will steal your heart.  Local fire fighters also appear in the video.  It's absolutely incredible.  The video will be released this month and I can't wait.   Directed and produced by Right Stuff Studios, Peter Chamalian, Mike Hamlet, Kostas Lymperopoulos, along with Andrea all did an incredible job capturing the emotion that comes with pediatric cancer.
Finally, tell me about your show in November.    
I'm really excited to headline The Asbury Hotel in the concert hall.  During the summer I spent a fair amount of time on the road with my band and we are really excited to be back in Asbury Park for a special full band performance.  We have two great openers that we are really excited about, one of who I met recently while playing at the LadyBug Festival in Delaware and the other who you will recognize from the Jersey Shore scene.  Advance tickets are available online for $12 (plus fee) or $18 the night of the show at the door.
---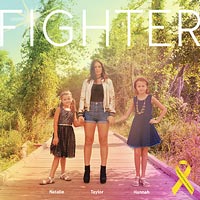 Friday, November 18

An Evening With Taylor Tote


Asbury Hotel's Concert Hall

Asbury Park, NJ
Doors at 7:00pm
---
---
Gary Wien has been covering the arts since 2001 and has had work published with Jersey Arts, Elmore Magazine, Princeton Magazine, Backstreets and other publications. He is a three-time winner of the Asbury Music Award for Top Music Journalist and the author of Beyond the Palace (the first book on the history of rock and roll in Asbury Park) and Are You Listening? The Top 100 Albums of 2001-2010 by New Jersey Artists. In addition, he runs New Jersey Stage and the online radio station The Penguin Rocks. He can be contacted at gary@newjerseystage.com.
---