By Gary Wien
originally published: 01/25/2020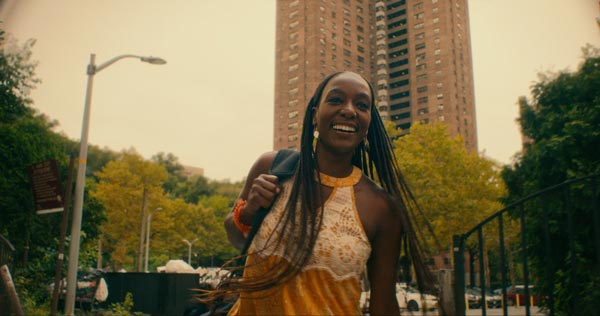 When California-based filmmaker Robert Rippberger sought scripts that had entertaining stories of social impact, he whittled over 120 submissions down to a few.  One of the finalists was Strive - a film by Sha-Risse Smith and Piper Dellums about a teenager named Kalani who is trying to go from a Harlem housing project to the Ivy League.
"I was in New York, so Sha-Risse and I got got together," recalled Rippberger who founded Aletheia Films in 2006.  "I learned that this was largely based on experiences that happened to her and her friends and family - those stories formed the patchwork.  The script itself struck me.  Often you're reading so many scripts and you have to picture it and go through all that, but I was almost brought to tears just reading the script itself.  For me, the film was always about how much our environment affects who we are.  So I felt that her approach through telling a story that's about triumph was being told in a way I hadn't seen before."
Ultimately Strive is a story about triumph, but it's equally a story about heartbreak and tragedy.  The world that Kalani grows up is one without a father which offers her little opportunity to be a child.  Between studying and attending school, helping to raise her younger sister, and trying to keep her older brother out of trouble, life is a full time job that never has a break. She also goes to a private school in which she is often the only African-American in the classroom.  Thankfully, she finds a mentor and father figure in Mr. Rose, played by Danny Glover. The cast also includes JoiStaRR, Shaylin Becton, Ricky Flowers Jr, and Chelsea Lee Williams, with music composed by Grammy-winning producer Warryn Campbell.
In order to get a better feel for the city, Rippberger left the West Coast to visit Harlem three months before shooting.  He went around the neighborhood talking to people, pre-scouting locations, and got a sense of how to make Smith's script come alive.
"Even with the first 24 hours of being there you get a sense that there's such an energy in Harlem - such a vitality," said the filmmaker.  "What I picked up on was that unlike any neighborhood in New York, there's a strong sense of community.  Block by block people care, they notice, and look out for one another.  As much as I could, I tried to bring that into the film.  Sha-Risse obviously did a ton of that already with the script, but visually the goal was to make a movie that felt like a Harlem film."
---
The article continues after this ad
---
---
There's a roughly ten minute stretch of the film in which the world of Kalani's family gets torn apart.  It feels equally surreal, unbelievable, and absolutely believable in the "truth is stranger than fiction" kind of way.  One of the biggest challenges in making the film was to ensure that these crucial minutes would be believable to the audience.  
"Some early feedback we got was that there's a lot of cliches and scenes that border on melodrama," said Rippberger.  "Sha-Risse and I talked a lot about that and she was like, 'This is all true; all of these people are based off of people I knew.' So, we did three weeks of rehearsal, a lot of blocking, and a lot of editing for the proper pacing so when things did hit the fan you still were there to feel it rather than push bask and say, 'This is melodrama just for dramatic effect.'  It was important that we remind ourselves to honor the real people while conveying to the audience that there's truth here."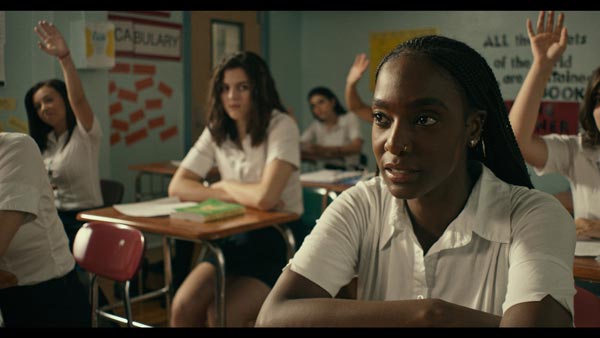 This is the first full-length script by Smith to be made into a movie and she is still trying to process the experience.  Surprisingly, it's not the tragic scenes which are  difficult for her to watch, it's the positive ones.
"Kalani is almost a superhero," explained Smith.  "She's the girl to inspire other kids who would be in that position one day.  Just knowing how many kids I came up with, and myself included, that had a lofty goal that didn't happen.  So even though I wrote it and know what happens, I still hold my breath because it's such an emotional part."
It's rare for an independent film like this to land someone like Danny Glover, but they lucked out with Piper Dellums' father being a champion of the project.  The film is dedicated to him - Ron Dellums, a man who was a member of Congress for many years (he co-founded the Congressional Black Caucus and served as Chair of the House Armed Services Committee) and a former Mayor of Oakland, California.  He was close to Glover and put the project on Danny's radar. Rippberger notes that having a star like Glover helps a film in various ways.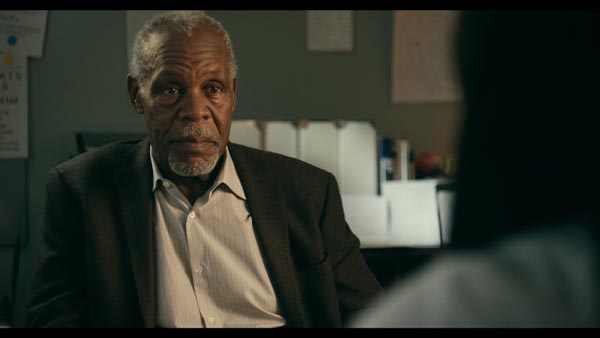 "Most of the time, distributors and sales people ask 'How are you going to reach a market? How will the film stand out?'" he explained.  "Having a star is important, but it's not everything - you need to have a good movie first.  We were just very fortunate that Danny not only brought his name, but also a tremendous amount of depth.  He's such a perfect figure to speak to this intergenerational side of things."
Distribution is important to every film, but can be even more important for indie films. People can see Strive in film festivals throughout the country as well as with Vimeo On Demand and AMC's Urban Movie Channel (which is available on Amazon Prime). Additional distribution deals are being sought as well.
On Saturday, February 1 at 7:00pm, Strive will be shown at the New Jersey Film Festival in New Brunswick.  It will be preceded that night by screenings of the short films Fuck and The Seahorse Trainer.
Strive is off to a successful start in the film festival circuit with Audience Award wins at the Harlem International Film Festival, American Black Film Festival, and Awareness Film Festival. It also took home Best Screenplay at American Black Festival and Best Narrative Feature at The Valley Film Festival.
Smith loves attending the film festivals because you get the chance to see people watching the film. "I get a kick out of that," she said.  "It's interesting to see what people react to.  It's cool and surprising to see who the film resonates with because it's not always our target market.  We have old men and young guys saying they relate to the characters.  That's my favorite part."
"We had this extraordinary premiere in Harlem," recalled Rippberger.  "It created conversation, making us think about the film in different ways and the process. I think that's the best.  Whether it's with a distributor or a film festival, the fact that this can be a focal point of meaning to some people and a conversation is great to be part of."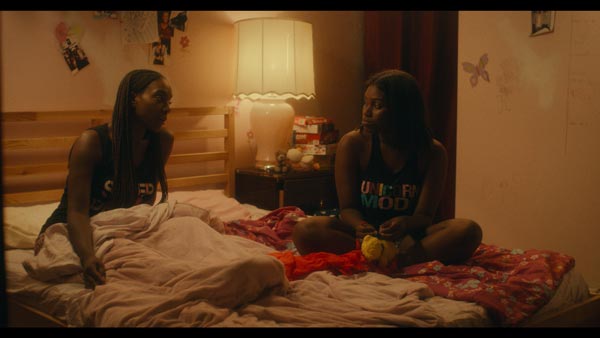 Sparking conversations is just one reason Smith wrote the story.
"When I wrote this, it was out of frustration of not having enough positive films for my age group at the time," added Smith.  "It's absolutely a message of hope.  Yes, a lot of tragic things happen because I wanted it to be realistic, but we need that as a balance.  It's gotten a lot better.  There have been an explosion of films with positive and uplifting messages, but there needs to be more - especially geared to that group of people."
For Rippberger, the importance of the film comes back to environmental factors. "At one point Danny was like, 'I'm hesitant on the sort of narrative of the person that gets out because then people will look at that and think anybody can get out.' That wasn't what I responded to in the script.  For me, it's about how the upbringing that I had or the upbringing that Kalani has is about environment; it's about privilege, it's about paying dues, and a tribute to where people are coming from and how difficult it is to get ahead in one environment versus another."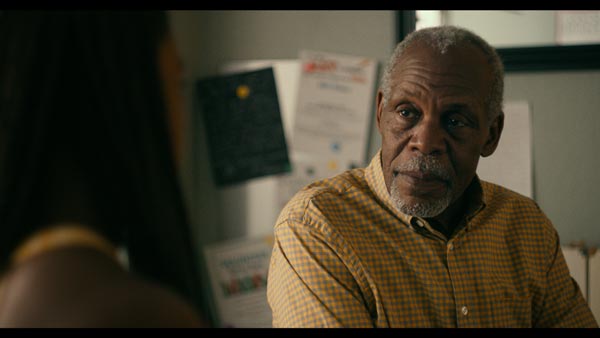 ---
Gary Wien has been covering the arts since 2001 and has had work published with Jersey Arts, Elmore Magazine, Princeton Magazine, Backstreets and other publications. He is a three-time winner of the Asbury Music Award for Top Music Journalist and the author of Beyond the Palace (the first book on the history of rock and roll in Asbury Park) and Are You Listening? The Top 100 Albums of 2001-2010 by New Jersey Artists. In addition, he runs New Jersey Stage and the online radio station The Penguin Rocks. He can be contacted at gary@newjerseystage.com.
---