By Gary Wien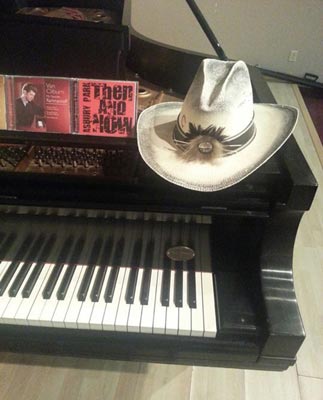 If you're a fan of Bruce Springsteen, you may have heard the story about how Clarence Clemons was playing in a bar one night when Bruce walked in and was blown away by the music. The band Clarence was playing in was led by Norman Seldin, and while that moment may be part of rock and roll history, it's just one part of the Stormin' Norman legend.

Seldin was something of a child prodigy, playing shows in the sixties as a teenager and even booking national acts. What made him stand out from other promoters (other than being a teenager) was how he was one of the only people booking black artists at the time.
"I suffered for it," admitted Seldin. "I can't tell you how many nights I came out with N.I.G.G.E.R. carved into my car. And I was Jewish, which made it even worse.

"It didn't register with me because at a young age, I realized that if you were Jewish or Greek or something like that you were kind of an odd ball in this area. Being different didn't mean anything to me. All I knew was if you bled to death or had a heart attack you would still die and I would die the same as they would."

Years later when Clemons would join Seldin's band, The Joyful Noyze, the situation still hadn't improved much. Asbury Park was the site of one of the nation's most visible riots on July 4, 1970. When Norman asked Clarence to join his band, he was breaking the racial barrier yet again. Bands simply weren't integrated yet.

"It led to having 8 months of work cancelled," recalled Seldin. "Owners would say 'we want to have your band, but you can't bring that nigger with you.'"

The band was forced to find new places to play. Seldin says they played weddings and lots and lots of proms that year. After a while, they were playing so many shows that the same owners who had turned the band down starting calling and told him they wanted to book the band and he could bring the guy with him.

"I said great and then I'd charge them about 60% more for the rate. They'd say what's this? I said, that's for the guy you didn't want me to bring."

Although he had plenty of success as a teenage promoter, everything almost came crashing to a halt on the day John F. Kennedy was assassinated. Seldin had sunk all of his money into Johnny Thunder, his first national act who was in the Top 10 of the charts at the time with "Loop De Loop".

The show was scheduled for Friday, November 22, 1963. By the early afternoon, word was out everywhere that the President had been shot. The phone started ringing non-stop with people cursing Norman out, telling him he had to cancel the show.

Unfortunately, not only did he sink all of his money into the show, but he booked six additional acts. Rescheduling would have been a nightmare - especially on such short notice, so the show went on and about 350 people came out. Seldin says that many of the attendees said things were so bad that they needed an outlet that night.

He acquired his nickname as a teenager as well. When he was about 15 or 16, he began hanging around the racetrack at Monmouth Park. He'd be performing three long sets of music at night and still be at the track at 5 or 6 in the morning watching them with the horses. The jockeys began calling him "Stormin' Norman" and the name not only stuck but was officially registered as a racehorse. Seldin says at one time he had around 8 race horses and did well at the Meadowlands and Monmouth Park, but it got too expensive to continue.

These days, Norman is as busy as ever. He plays solo shows, duo shows, trio shows, and shows with dueling pianos. In an area dominated by guitar players, Norman's shows have a bit of their own niche.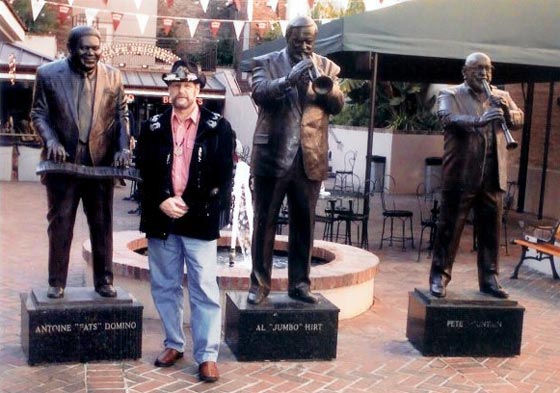 "For one of my solo shows the audience can expect anything from Professor Longhair/Fats Domino type of thing to Mississippi Blues and Stride Piano. People get that along with John Prine, Tom Waits and Randy Newman. Usually it's a 3-hour non-stop set. If I'm doing a show and the place is jumping, I don't want to stop!"
"Band shows with me like the 3-piano bands are neat," he says. "That's probably one of the most awesome things to see. There are three 88-note digital pianos across the stage with three guys that are all lead singers. One guy is sequencing drums and bass, so there's a kick to it. The dance floor is out of their mind and then one piano player picks up the guitar and he sounds like B.B. King! We do a mixture of Blind Faith, Jerry Lee Lewis, Steely Dan, Stevie Wonder. We even do some Jimmy Buffet and Bob Marley. It's like a power rock trio but with pianos.
"With the dueling piano shows what we kind of do is look at each other and say let's do some ragtime. We'll start with that or some blues stride. And we trade off solos until the point where you can't sizzle any more, then we end and head into a vocal. It's an actual duel, but one we only do a couple of times a night for 12-15 minutes... but it gets intense."
"To me, the Shore has become a guitar haven, it's all you see," said Seldin. "So, I think it's refreshing. Dueling pianos is the idea of something other than guitars and drums and that really excites them a lot."
While Seldin is known throughout the area as one of the top piano players, he's quick to point out that for every ten piano players you can name there's a hundred more that are better who you never hear of.
"Watch out for the ones you haven't heard of," Seldin warns fellow musicians. "They're the ones you've got to watch out for. The ones that are always in the limelight you don't worry about, but boy... when that one sneaks up it's an awful awakening."
Seldin is rereleasing his last CD, Asbury Park: Then & Now due to heavy demand driven by the Internet. The CD is a virtual Who's Who of Jersey Shore music including several artists who are listed alongside Seldin as one of the Creators of S.O.A.P. ("The Sound of Asbury Park"). Seldin says being on that plaque is pretty special because "they're recognizing that you had a major part in creating something."
That's an understatement...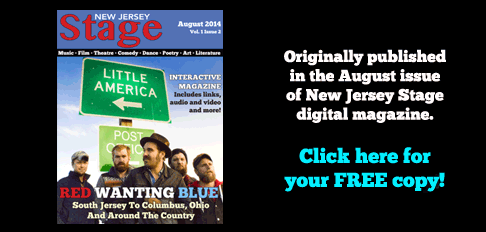 ---
Gary Wien has been covering the arts since 2001 and has had work published with Jersey Arts, Elmore Magazine, Princeton Magazine, Backstreets and other publications. He is a three-time winner of the Asbury Music Award for Top Music Journalist and the author of Beyond the Palace (the first book on the history of rock and roll in Asbury Park) and Are You Listening? The Top 100 Albums of 2001-2010 by New Jersey Artists. In addition, he runs New Jersey Stage and the online radio station The Penguin Rocks. He can be contacted at gary@newjerseystage.com.
---