---
BIG NEWS! Here's the latest Issue of NJ Stage Magazine -- Click here
---
Statement From Chris Rockwell Regarding
2018 Asbury Music Awards
By Chris Rockwell
originally published: 04/10/2018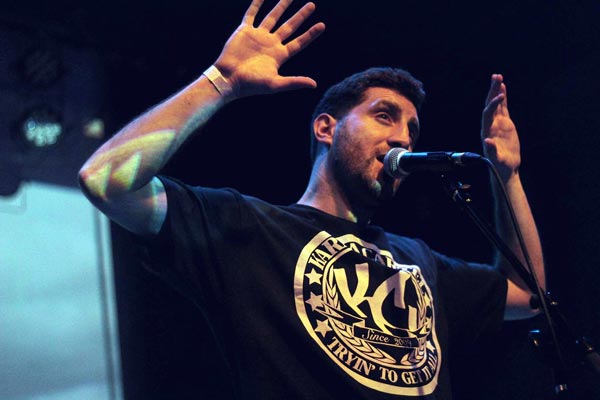 The Asbury Music Awards will take place on Thursday, April 12 at The Stone Pony in Asbury Park, NJ. Every year fosters discussions; some of which get pretty heated. Chris Rockwell, one of artists nominated this year, believes there is an important issue that needs to be raised this year. The following is a public statement he made on social media that he has provided to us as well.
It's been over ten years since I first started out performing in Asbury Park. My first performance there was during the Wave Gathering, when Rick Barry invited me to do a show with him at Twisted Tree Cafe. I felt very welcomed since day one, even though I was a poet who rapped with a band. Nobody was really sure what to do with me, but they still took me in. We all know how much things have changed in the elapse of that decade. We were doing poetry on Cookman Avenue when most of the buildings still had wooden windows, and Langosta Lounge was a shady dive called Club Deep. Now, there are bigger venues with better sound systems, and more money being poured into it all, but one thing has not changed. All the venues are still being booked by straight white people, and mostly older white dudes.
So I'm here asking myself why I'm even shocked right now. Why I'm surprised that the Asbury Music Awards, a local beacon of light illuminating the best of our talent pool, is mostly just shining on the white people. Why, out of the literal hundreds of nominees, there are roughly ten black people. Why there is no rap category, despite the fact that rap music has been dominating the charts for the past five years. Despite the fact that rap acts had played to sold out and capacity crowds all over Asbury Park last year. Despite the fact that rappers have done more for charity in the past year than most of the names on that list of nominees.
Mychal Mills is the only person hosting a regular poetry event in Asbury Park, donated his time and talent to benefit multiple charities, and was the only poet to speak at the Stand Against Hate Rally last year, and he didn't even get nominated for Poet Laureate. For those of you who don't know him, I'll let you guess what color he is. Juice has been the Remember Jones drummer for a year, and he's arguably one of the best drummers in our scene, and he was overlooked. Joe College was named one of the 31 Artists You Need to Hear in 2018 by NJ.com. New Star is one of the most significant rappers in our community, played Asbury Park six times last year, and released a record IN Asbury, and he was overlooked. Avery Rose Puryear is an unbelievable singer and keys player, and she was overlooked. Johnathan Stamper is an incredible singer/songwriter and he was overlooked. All of these people are black. Too many for this to be a coincidence, I'd say. This is what racism looks like.
I refuse to believe we're not encouraging rap music because of drugs or violence. I've seen more violence at all white punk shows than I've seen at local rap shows. I've seen knives pulled, and fists swirling in a crowd of white faces. I've seen all the drugs your little heart desires at literally every venue in Asbury, and at all white shows. When people say they don't like "the element" rap brings in, they're talking about black people. Plain and simple. This is on all of us. We're not taking them in enough. We're not making them feel welcome enough.
---
The article continues after this ad
---
---
Rap and poetry matter, both locally and globally. The LA Times published an article saying that rap music has influenced pop music even more than The Beatles and the British Invasion. It's the voice of an underrepresented people. So, since these people are apparently going to continue to be underrepresented, I'm out. What kind of a friend would I be if I don't show up when my friends need me? For the first time in ten years, I'm not going to the Asbury Music Awards.
Sincerely,
Chris Rockwell
For more on Chris Rockwell visit his Bandcamp site.
Photo by Alyssa Ciervo


Kenny Chesney To Perform At Hard Rock Hotel & Casino
(ATLANTIC CITY, NJ) -- Focusing on smaller venues and markets not directly impacted by his massive stadium tours, Kenny Chesney sought to make his Songs for the Saints 2019 Tour mirror the intimacy of its namesake album. Inspired by the resilience of the people around him, Chesney doubles down on the human connection for his 2019 tour by seeking those members of No Shoes Nation who have spent the past decade and a half making the trip to stadium markets for what is now a summer tradition. On Saturday, May 11, 2019 he brings the tour to Hard Rock Live at Etess Arena in Atlantic City, NJ.
---
State Theatre New Jersey presents Cirque Dreams Holidaze
(NEW BRUNSWICK, NJ) -- State Theatre New Jersey presents Cirque Dreams Holidaze on Friday, December 7 at 8:00pm, Saturday, December 8 at 2:00pm and 8:00pm, and Sunday, December 9 at 2:00pm. Cirque Dreams Holidaze, a division of Cirque du Soleil, has become a critically acclaimed, state-of-the-art Broadway musical, and a fun-filled, holiday family show. Tickets range from $35-$98.
---
NJSO presents 2019 Winter Festival, 'Music Speaks'
(NEWARK, NJ) -- A trio of renowned guest artists with distinct musical voices—pianists Emanuel Ax and Daniil Trifonov and soprano Dawn Upshaw—headline the NJSO's Winter Festival, "Music Speaks," in January 2019. The Orchestra's signature artistic event takes place across three weekends, January 10–27, in six New Jersey venues.
---
RVCC Chorale to Perform Annual Holiday Concert on December 8th
(BRANCHBURG, NJ) --The RVCC Chorale will give its annual holiday concert on Saturday, December 8 at 8:00pm in the Welpe Theatre at Raritan Valley Community College's Branchburg campus. The program will feature Johann Sebastian Bach's cantata, Das Neugeborne Kindelein, as well as a cappella pieces from by Sergei Rachmaninov, Zoltan Kodaly and Giuseppe Verdi. The program also will include an audience singalong of traditional carols.
---
Classic Stones Live! The Complete Rolling Stones Tribute Show Comes To SOPAC
(SOUTH ORANGE, NJ) -- The Rolling Stones, the greatest Blues band of all time, couldn't make it to SOPAC on their 2018 tour. Instead, the acclaimed tribute band Classic Stones Live! makes an appearance on the SOPAC stage December 15 at 8:00pm for those who like to hear their Rolling Stones hits live.
---


"An Amazing Musical Genius!" Brian Wilson LIVE! at the State Theatre
In the music room in the back of our house, there's an electric bass and amp, two acoustic guitars, a microphone and PA speakers, several pieces of music recording equipment, and a bookcase filled with books on music, not to mention a slew of assorted music memorabilia. But, perhaps, one of the most highly prized items in the room is hanging directly above the piano next to the college music diplomas.
---
Jazz Saxophonist Don Braden LIVE! at Toms River's Grunin Center
It's a breezy day for a new installment of the Jazz On a Sunday Afternoon concert series at Toms River, NJ's Grunin Center of the Arts this Sunday Oct. 27, 2018 afternoon. Today's special 3pm performance is entitled Earth, Wind and Wonder and is presented by jazz saxophonist Don Braden.
---
Charlie Thomas' Drifters, The Classics IV, and The Brooklyn Bridge LIVE! at The Strand, Lakewood
The stars are out this Saturday Oct. 26, 2018 evening in Lakewood, NJ for a "Golden Oldies" concert featuring Charlie Thomas' Drifters, The Classics IV, and The Brooklyn Bridge!
---
PODCAST: Grammy Winner Terri Lyne Carrington At TD James Moody Jazz Festival
Drummer, leader, and composer Terri Lyne Carrington made history as the first woman to win a Grammy for Best Instrumental Jazz for her album "Money Jungle: Provocative in Blue." Now, she brings her interpretation of Duke Ellington's "Money Jungle" to the TD James Moody Jazz Festival at NJPAC on November 11, 2018, as part of a program called "Jazz Vinyl Revisited." Producer Susan Wallner talks to Carrington about her connections to the jazz greats Clark Terry and Max Roach; her newest project, the Berklee Institute of Jazz and Gender Justice; and why she thinks drummers make natural leaders.
---
Sha Na Na LIVE! at the Newton Theatre
The audience is streaming into the Newton Theatre auditorium in Newton, NJ this Friday, Oct. 19, 2018 for a live concert starring Sha Na Na!
---
Event calendar
Friday, Nov 16, 2018
---
MUSIC

---
---
---
---
---
---
---
---
THEATRE

---
Annie

@ Broad Street United Methodist Church, Burlington - 8:00pm
---
---
Annie

@ Axelrod Performing Arts Center, Deal Park - 8:00pm
---
Apples In Winter

@ Centenary Stage Company - Kutz Theater of the Lackland Center, Hackettstown - 8:00pm
---
---
---
---
---
---
---
---
Into the Woods

@ Studio Playhouse Upper Montclair, Upper Montclair - 8:00pm
---
---
COMEDY

---
---
---
KIDS

---
---
Nugget & Fang

@ The Levoy Theatre, Millville - 10:30am and 12:30pm
---
View all events
---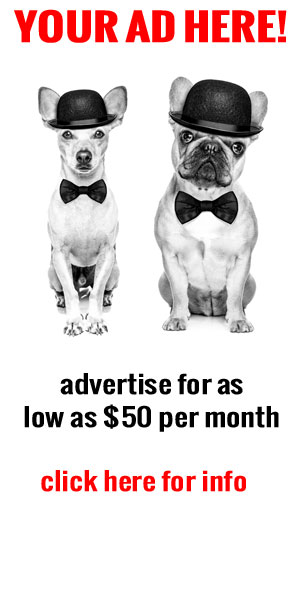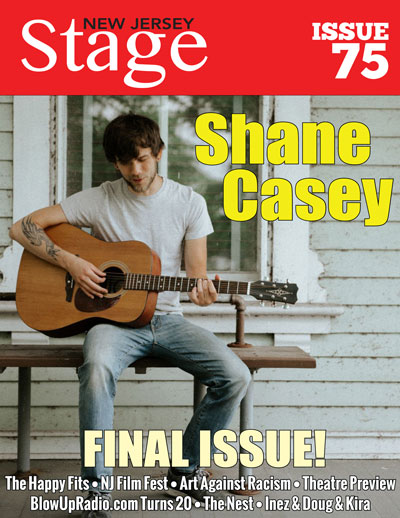 For more on our awards, click here