originally published: 05/01/2017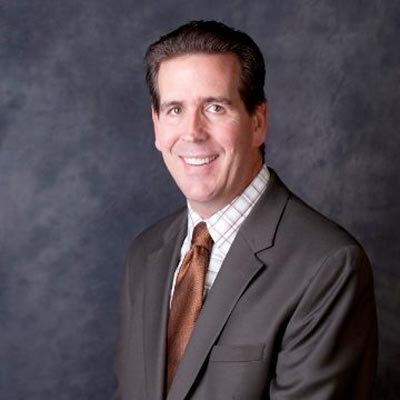 (NEW BRUNSWICK, NJ) -- State Theatre New Jersey has appointed a new member to the Board of Trustees: Gurdon Hornor, of Belle Mead, NJ.  Hornor is a retired insurance and real estate executive. He owned the No. 1 home building firm and No. 3 real estate brokerage firm in Western Massachusetts in the 1980's and early 90's. Later in his career he moved south to Jacksonville, FL and Atlanta, GA where he worked for GE Capital and MetLife in long term care and disability insurance, in both the individual and group sides of the business.
"As the State Theatre continues to grow, Gurdon is a great addition to the Board for the next chapter in the theater's history," said Scott Fergang, Chair of the State Theatre Board of Trustees.
Hornor and his wife Heather currently own Wyllow Bend Farm in Belle Mead, investing in and developing dressage horses under the guidance of Dr. Cesar Parra of Piaffe Performance in White House Station, NJ. Dr. Parra has ridden for the United States Equestrian Team and in the Olympics and is a highly recognized International rider and trainer.
Shortly after graduating from American International College in Springfield, MA, Hornor co-founded Hornor-Fox Productions, a concert promoting firm. Hornor promoted shows in Springfield, Worcester, and Boston, MA; as well as in Hartford, CT; and Providence, RI. Artists included B.B. King, Stevie Ray Vaughan, and many others. During this time period he developed an overwhelming enthusiasm for the performing arts. 
"I am highly passionate about the performing arts and its impact in enriching lives and it is an honor to serve on the State Theatre New Jersey Board," said Gurdon Hornor. "I look forward to working with State Theatre New Jersey as a leader in the New Brunswick area in reaching out to schools, universities, and the diverse communities of Central New Jersey."
---
The article continues after this ad
---
---
In Jacksonville, FL, Hornor was on the board of the Florida Theatre, a former movie house converted into a performing arts venue. During that time period he was the Chairman of the Friends of the Florida Theatre. He also founded Art After Dark, an annual artist showcase for up and coming artists in North Florida.
"State Theatre New Jersey is fortunate to have found a candidate with Gurdon's wealth of experience in the performing arts," said Tom Carto, State Theatre New Jersey President & CEO. "We look forward to working with him in continuing our mission of encouraging the community to have a life-long association with the performing arts."
State Theatre New Jersey—creating extraordinary experiences through the power of live performance.The theater exists to enrich people's lives, contribute to a vital urban environment, and build future audiences by presenting the finest performing artists and entertainers and fostering lifetime appreciation for the performing arts through education. State Theatre New Jersey's programs are made possible, in part, by funding from the New Jersey State Council on the Arts/Department of State, a Partner Agency of the National Endowment for the Arts, and contributions from numerous corporations, foundations, and individuals. The Heldrich is the official hotel of State Theatre New Jersey. Magic 98.3 is the official radio station of State Theatre New Jersey. The Star-Ledger is the official newspaper of State Theatre New Jersey. United is the official airline of State Theatre New Jersey.
State Theatre is located at 15 Livingston Ave in New Brunswick, New Jersey.