---
BIG NEWS! Here's the latest Issue of NJ Stage Magazine -- Click here
---
State Theatre Hosts Women's Tea Luncheon To Support Arts Access Initiatives
originally published: 03/07/2018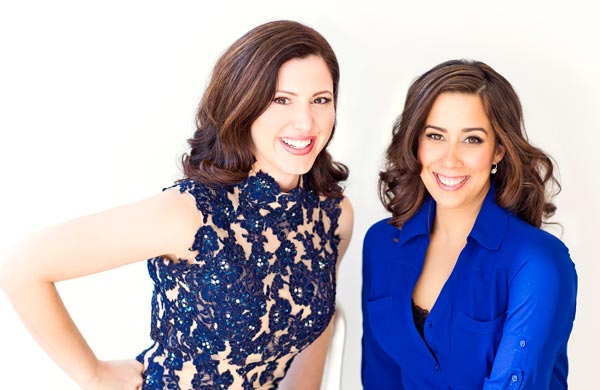 (NEW BRUNSWICK, NJ) -- State Theatre New Jersey will host a Women's Tea Luncheon on Wednesday, March 14, 2018 to raise funds for State Theatre New Jersey's arts access initiatives. The event, which is a celebration for Women's History Month, includes a networking hour and special program on the stage of the historic venue. Tickets and sponsorships are available from $150, and both men and women are welcome to help support this important cause. For tickets, call 732- 247-2700, ext. 512 or email rsvp@stnj.org.
A 501(c)(3) non-profit organization, State Theatre New Jersey is committed to giving back to the community, providing $730,000 worth of free and heavily-subsidized admissions for mainstage and educational programs annually. Nearly 60,000 underserved individuals statewide benefit—including students from low-income schools, veterans, children on the autism spectrum, seniors, charities, and local families. KPMG and PNC are among the sponsors of the Women's Tea, which will provide crucial support for all of these arts access initiatives at State Theatre New Jersey.
"Approaching its centennial in 2021, State Theatre New Jersey has an exciting vision for ensuring that the powerful impact of the arts continues to be accessible to people of all ages and backgrounds," said Wendy Wiebalk, State Theatre New Jersey Trustee, Certified Trial Attorney and Partner at Cahn & Parra, LLC, and Women's Tea Committee Member.
About the Women's Tea Luncheon Program
Featuring special guest sopranos Monica Yunus and Camille Zamora—passionate arts access advocates as co-founders of the non-profit Sing for Hope—the Women's Tea Luncheon program will recognize the valuable contribution artists and attendees have had on the community, through their dedication to dozens of charities, public service, their families, and their commitment to excellence. The program will highlight esteemed female State Theatre artists such as: Debbie Reynolds, Mary Tyler Moore, Audra McDonald, Diana Ross, Liza Minnelli, Aretha Franklin, Carol Burnett, Joan Rivers, and Whoopi Goldberg.
---
The article continues after this ad
---
---
STATE THEATRE NEW JERSEY is located at 15 Livingston Avenue in New Brunswick, New Jersey.
Photo: Monica Yunus and Camille Zamora from Sing for Hope


Herb & Milly Iris Gallery Hosts "The Price Of Sugar" by Jenny Flexner Reinhardt
(SOUTH ORANGE, NJ) -- The Herb & Milly Iris Gallery at the South Orange Performing Arts Center hosts a new exhibition by Jenny Flexner Reinhardt December 10, 2018-February 22, 2019.  In The Price of Sugar, Reinhardt has woven the theme of the bright and seductive appeal of sugar and confectionary, along with its dark side; the addiction, the excess and the disease. Sugar is both sweet and dangerous.
---
Newark's Gladys Barker Grauer To Receive 2019 Lifetime Achievement Award From The Women's Caucus For Art
(NEW YORK, NY) -- Gladys Barker Grauer, a pillar of the Newark, New Jersey, arts community, will be one of four recipients of a 2019 Lifetime Achievement Award from The Women's Caucus for Art (WCA) during an awards celebration on Saturday, February 16, 2019 at the New York Institute of Technology (NYIT). Fellow recipients include Olga de Amaral, Mary Beth Edelson, and Mira Schor. The recipients for the 2019 President's Art & Activism Award are L.J. Roberts and Aruna D'Souza.
---
Studio Montclair Presents "Art-To-Go," a Holiday Sale and Exhibit
(MONTCLAIR, NJ) -- Studio Montclair (SMI) is holding a Holiday Sale and Exhibit from November 27 through December 21 at the Studio Montclair Gallery, 127 Bloomfield Avenue, Montclair, NJ. An opening reception with light refreshments and artists' demonstrations will be held on Saturday, December 1st from noon to 4:00pm.
---
D&R Greenway Land Trust Presents The Juried Exhibition "Lovely as a Tree"
(PRINCETON, NJ) -- D&R Greenway Land Trust's juried exhibition, Lovely as a Tree, includes the work of more than 80 artists responding to the words of poet Joyce Kilmer: "I think that I shall never see  a poem lovely as a tree." The artwork is on view November 19, 2018 through January 25, 2019 at D&R Greenway's Johnson Education Center, 1 Preservation Place, Princeton. 
---
South Jersey Artisans To Take Part In Holiday Gift Boutique In Brigantine
(BRIGANTINE, NJ) -- November is finally here and that means the holidays are right around the corner. The elves are busy getting things ready at the north pole.  In South Jersey, the artists are busy getting unique items together for you to come shop, grab a drink & enjoy complimentary hors d'oeuvres at the Holiday Gift Boutique on Sunday, December 9th at The Cove Restaurant in Brigantine. The event runs from 1:00pm to 6:00pm.  
---


Jerry Gant 1961-2018
Jerry, There is no bio that will seem complete for you. Where would it be listed, amongst your numerous and diverse accomplishments, that you talked to people, always seemed to find time for the younger artists, to talk to them and look at their sketchbooks? Your use of language as a material, testing limits, associations, and possibilities.
---
PODCAST: An Artist Asks "The 20 Most Important Scientific Questions Of The 21st Century"
In this podcast, we speak with them about art, activism and how women invented Postmodernism. "The 20 Most Important Scientific Questions of the 21st Century" runs through December 14th at Douglass Library.
---
Artist Mel Leipzig At 83
We recently met up with artist Mel Leipzig at Artworks in Trenton. He was there to do what he does every day – create big paintings of people he likes. While the Artworks staff went about their business getting the space ready for this year's Art All Day event, happening this Saturday, Mel pulled a few of them aside to capture them in their natural habitat in acrylic.
---
Heather Ujiie Explores "Terra Incognita" At Rowan University Art Gallery
"My life's mission is to challenge myself to go to new places," said Heather Ujiie, a Bucks County, PA, multimedia artist whose latest work, "Terra Incognita," is on display at the Rowan University Art Gallery now through November 17, 2018.
---
Kevin Sampson: Solo Exhibitions In New Jersey and Beyond
"I'm a Civil Rights baby. I grew up laying across picket lines and blocking traffic." Artist Kevin Sampson's father, Stephen, was a well-known Civil Rights leader in New Jersey, and he instilled a commitment to community that his son still honors.
---
Event calendar
Sunday, Dec 09, 2018
---
MUSIC

---
---
---
---
---
---
---
---
THEATRE

---
---
---
---
---
Peter Pan

@ Axelrod Performing Arts Center, Deal Park - 1:00pm and 5:00pm
---
Annie: The Musical

@ Centenary Stage Company - Sitnik Theater of the Lackland Center, Hackettstown - 2:00pm
---
---
---
---
---
KIDS

---
---
---
MISC

---
---
View all events
---