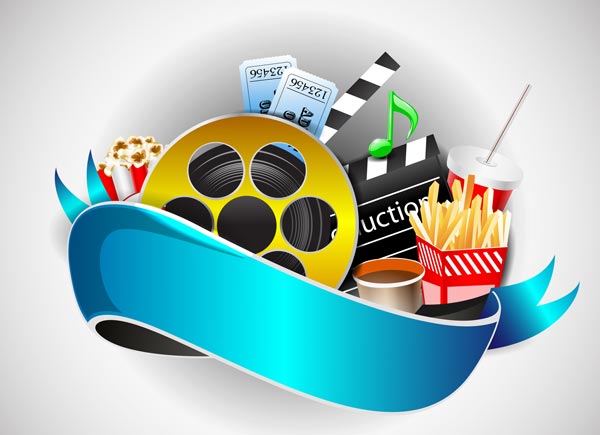 (NEW BRUNSWICK, NJ) -- This summer the State Theatre is proud to announce the return of the Free Summer Movies Series, sponsored by Boraie Development and The Provident Bank Foundation. Movies featured in the series include Frozen on July 12, E.T. the Extra Terrestrial on July 19, Despicable Me 2 on July 26, Babe on August 2, Monsters University on August 9, and Aladdin on August 16. Showings for each movie will be at 10:30am and 7:00pm showing. Tickets are FREE.
All six movies are free of charge to the community, offering young people the chance to enjoy their favorite films with their families, summer camps, and other groups in the opulent surroundings of the State Theatre, a historic 1921 movie palace that has become one of New Jersey's preeminent venues for live performance.
"We are proud to once again sponsor this wonderful series, giving local families and young people the chance to see movies for free in this remarkable historic venue," commented Hiam Boraie, Vice President of Boraie Development.
Jane Kurek, Executive Director of The Provident Bank Foundation, sponsor of the State Theatre's Community Access Initiative, commented, "We are thrilled to help make it possible for families of all backgrounds to have these exciting State Theatre experiences free of charge this summer."
"We are so happy to bring back the summer movie series this year with an expanded lineup of six films," added Anna Marie Gewirtz, State Theatre Vice President of Development & Strategic Partnerships. "As part of our mission we are committed to presenting affordable family-friendly programming. Our year-round Community Access Initiative invites our community to enjoy a variety of free events at the State Theatre. With the generosity of Boraie Development and The Provident Bank Foundation, we will reach a larger number of families this summer—around 7,500 people."
---
The article continues after this ad
---
---
Moviegoers will enjoy an unparalleled experience, beginning with the State Theatre's state-of-the-art HD digital cinema projection system, which includes a 46' Stewart film screen, a Barco projector, and digital surround sound. In the 1,850-seat restored theater, audiences can sit downstairs or enjoy the view from up in the balcony, just as in the glory days of Hollywood.
Groups of 20 or more, those planning a bus trip, or patrons requiring accessible seating, please call 732-246-7469 or go online: www.statetheatrenj.org/summer_movie_signup.  No reservations are required for groups under 20.
For tickets or more information, call the State Theatre ticket office at 732-246-SHOW (7469), or visit us online at www.StateTheatreNJ.org. The State Theatre ticket office, located at 15 Livingston Ave, New Brunswick NJ, is open Monday through Friday from 10am to 6pm; Saturday 1pm to 5pm; and at least three hours prior to curtain on performance dates unless otherwise specified.
originally published: 2016-05-11 00:00:00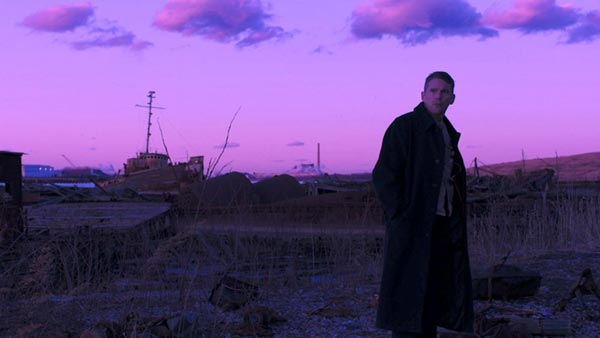 REVIEW: "First Reformed"
Film criticism and the priesthood have much in common. The primary function of both critics and priests is to deliver an interpretation of someone else's text to an audience seeking guidance or enlightenment. Before he became the key screenwriter of the 1970s New American Cinema/Movie Brats movement, Paul Schrader plied his trade as a film critic, a protégé of Pauline Kael. Before that he was a student of theology. With his latest and perhaps greatest film, First Reformed, Schrader combines both his passions to deliver a movie that will provide food for thought for cinephiles and seminarians alike.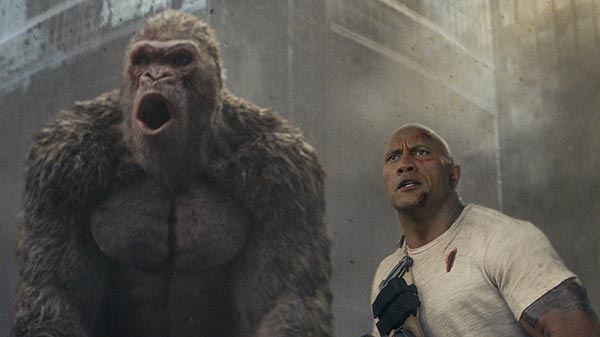 REVIEW: "Rampage"
Rampage is the first screen adaptation of a video game that this writer can claim to have played. Back in the day I pumped a lot of coins into its arcade version while on day trips to the seaside, before later purchasing the home version for my Commodore 64 (remember those?). It was a deliciously simple game in which the player got to play as one of three giant monsters - George, a King Kong type giant ape; Ralph, a ginormous werewolf; and Lizzie, a Godzilla stand-in - and destroy representations of American cities (for some reason Peoria, Indiana stands out in my memory). I think the appeal of Rampage for kids was its theme of destruction; kids love to break stuff, so knocking down skyscrapers appealed to our lizard brain instincts.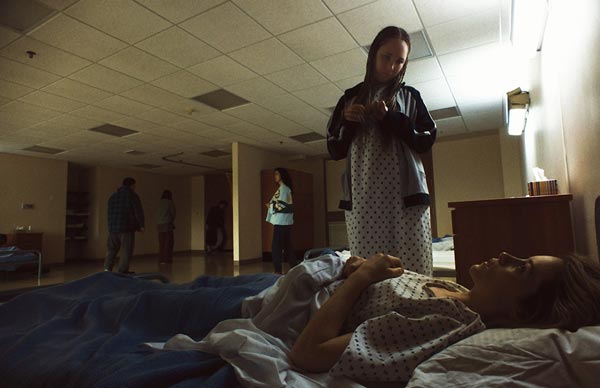 REVIEW: "Unsane"
"Your phone is your worst enemy!" So advises a cameoing Matt Damon's cop to Claire Foy's stalking victim in Steven Soderbergh's Unsane. The line plays like an in-joke on Soderbergh's part, as the film itself was shot using iPhones, not for budgetary reasons, but because the director/cinematographer, who has experimented with developing technology throughout his career, shot his thriller in relative secrecy on a tight schedule, the ease of the device allowing him to quickly transition between camera set-ups and save hours of production downtime.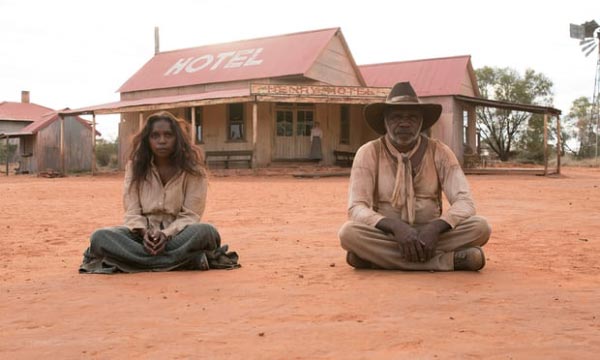 REVIEW: "Sweet Country"
Along with its vast acres of formidable and inhospitable terrain, Australia shares a similar colonial past with the United States, with its native aboriginal population historically treated almost as badly by its white invaders as Native Americans and African slaves were by the Europeans who arrogantly claimed the land to their west for themselves. As such, Australia has proven itself the only country outside North America that can convincingly pull off westerns set in its own past.