By Spotlight Central
originally published: 02/11/2017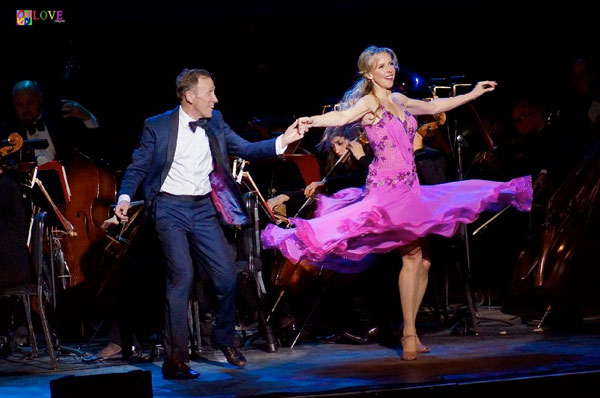 The New Jersey Symphony Orchestra wowed the audience at Red Bank, NJ's Count Basie Theatre on Friday, February 10, 2017, with the first of three Valentine's Day weekend performances of Dancing and Romancing! The other performances take place on February 11, at 8pm at NJPAC in Newark, and on Sunday, Feb. 12 at 3pm at the State Theatre in New Brunswick.
Part of the NJSO's Pop Series of concerts, Dancing and Romancing is a nostalgic treat for the eyes and ears featuring songs from the classic American Songbook in addition to Broadway show tunes. The show stars two veterans from the Broadway stage, Joan Hess and Kirby Ward. In addition to being talented vocalists, Hess and Ward are also phenomenal dancers who perform exciting choreography throughout the entire Dancing and Romancing performance.
Leading the top-notch New Jersey Symphony Orchestra is Gemma New, former associate conductor of the group, back to visit from her current position as resident conductor of the St. Louis Symphony. Audience members familiar with New's excellent work are happy to see her back, greeting her with excited applause. Over the course of the evening, New's warm and energetic persona connects with the entire crowd and makes everyone feel right at home, her conducting skills showing a seasoned musician with excellent musical vision.
Throughout Dancing and Romancing, female vocalist and dancer, Joan Hess — who has performed in such Broadway shows as Crazy For You, Kiss Me Kate, Dirty Rotten Scoundrels, and Mama Mia — lights up the stage with her skilled vocals, first-rate dancing, and engaging personality. With numbers like "I'm Gonna Live 'Til I Die," and "All That Jazz," Hess proves she's a vocal force to be reckoned with.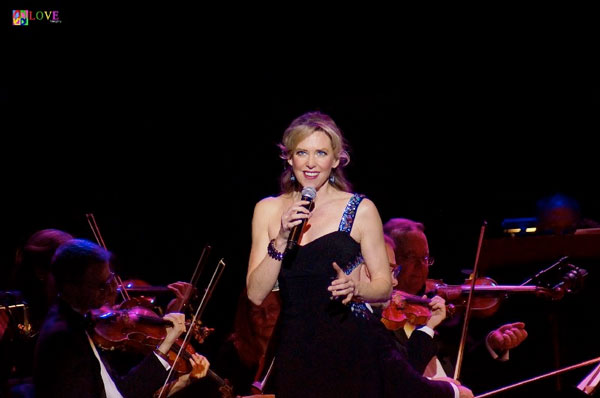 On Jerome Kern's "I Won't Dance," Hess bewitchingly sings, "When you dance, you're charming and you're gentle," to her partner, Kirby Ward, enticing him to dance with her. Once she starts tapping, her red heels gleaming, Ward — an exceptional singer/dancer himself — can't resist joining in.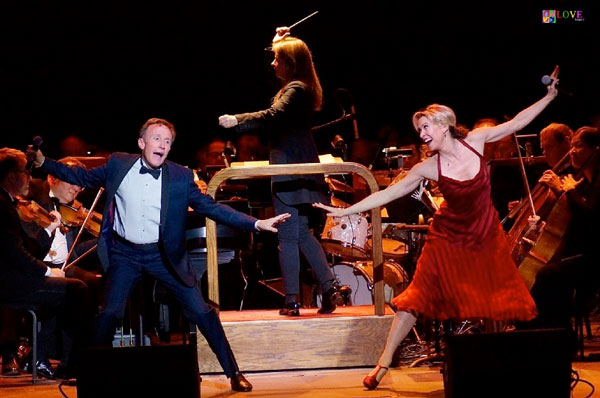 ---
The article continues after this ad
---
---
Ward is a veteran of the London stage, having been nominated for an Olivier Award, the British equivalent of a Tony, for his work in the West End on Crazy For You. Closer to home, on Broadway, however, he has appeared in productions including Showboat, Woman of the Year, and Never Gonna Dance. As a singer, Kirby wows the audience with his vocal prowess on tunes including "They Can't Take Away From Me," "I Could Have Danced All Night," and "Begin the Beguine."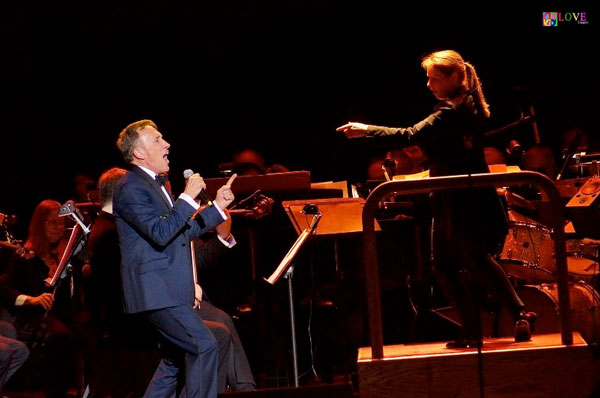 In a tribute to Fred Astaire and Ginger Rogers, Ward shows off his graceful dance moves, sliding and gliding across the floor with Hess in a stunning rendition of Irving Berlin's "Cheek to Cheek."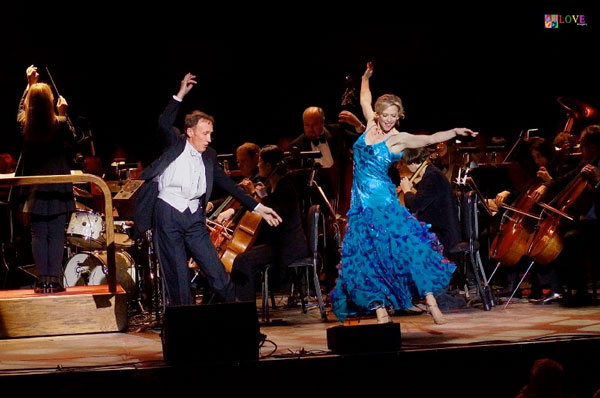 Throughout the production, both Hess and Ward demonstrate their versatility as dancers, even showcasing their fancy footwork on a Latin number as the orchestra serenades with a flourish.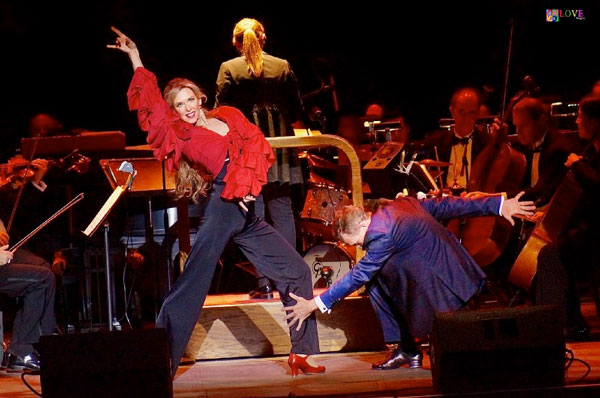 A highlight of the evening is Kirby Ward's rendition of, what he refers to as "one of the greatest dance sequences ever filmed" — Gene Kelly's version of "Singin' In the Rain." On this delightful number, Ward dances with his umbrella, splishing and sploshing across the stage, making the audience forget there is no water! The happy-go-lucky sound of the full orchestra accompanies his effortless moves, bringing smiles to audience members' faces throughout the theater.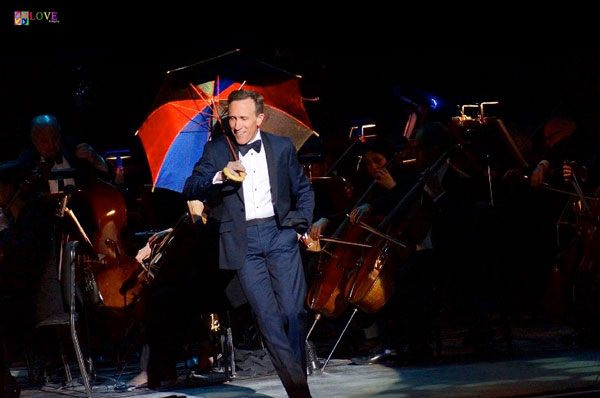 On classic songs like "They Can't Take That Away From Me," "In the Mood," and "The Song is You," Hess and Ward expertly blend their voices, recreating classic melodies which take us along on a lovely ride down memory lane to yesteryear.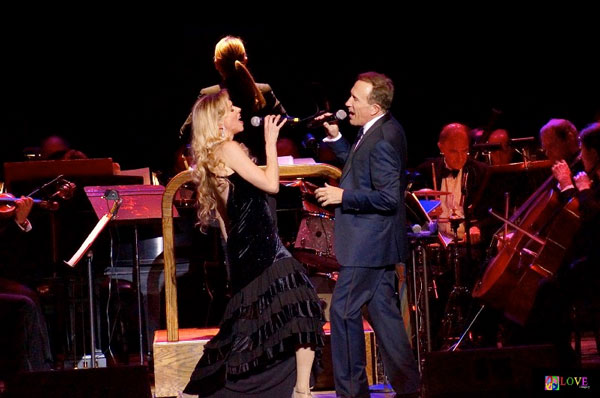 With additional classics including "I've Got Rhythm," "But Not For Me," "Warm Embraceble You," "Melody of Broadway," "Chattanooga Choo Choo," and many more, in Dancing and Romancing, Joan Hess, Kirby Ward, conductor Gemma New, and the members of the NJSO provide the audience with two hours of marvelous fun for everyone!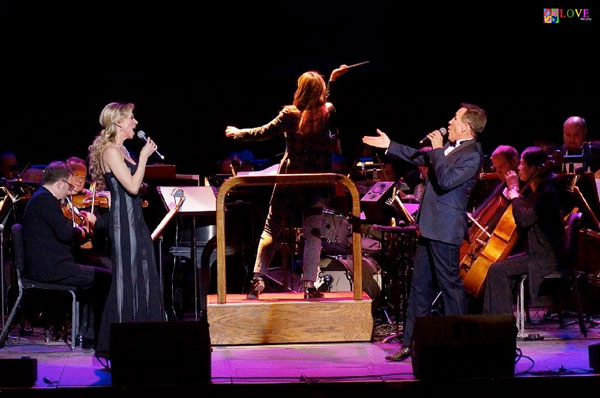 And audience members at the Count Basie appear to agree!
Connie from Tinton Falls calls Dancing and Romancing, "Marvelous — a tremendous show for Valentine's Day — with incredible dancers and perfect costumes! Worth the money!"
Olivia, 16, from Little Silver refers to it as "Amazing!" adding, "I love the old music; it makes me happy, because it reminds me of simpler times."
Her friend, Erica, 17, from Shrewbury echoes Olivia's words stating, "I like the older style dancing and music. It is so elegant."
Likewise, Erica's mom, Cathy, from Shrewsbury futher adds, "I loved it! It makes me think of the old movies."
Finally, Lea from Rumson echoes the thoughts of many in the house at The Count Basie Theatre tonight when she declares, "It's just delightful. I was tapping my feet the whole time. It makes you feel happy!"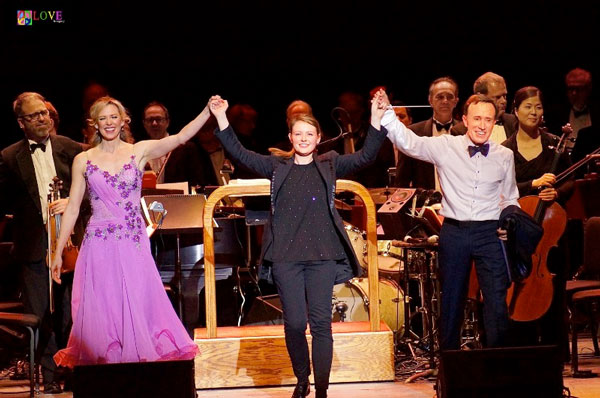 Dancing and Romancing will be performed again on Saturday, Feb. 11 at 8pm at NJPAC in Newark; and on Sunday, Feb. 12 at 3pm at the State Theatre in New Brunswick. For tickets and further information, please go to www.njsymphony.org.
Photos by Love Imagery
Spotlight Central. Your source for Jersey entertainment news and reviews
Love Imagery Fine Art Photography. all you need. peace/love/flower/power