originally published: 03/27/2018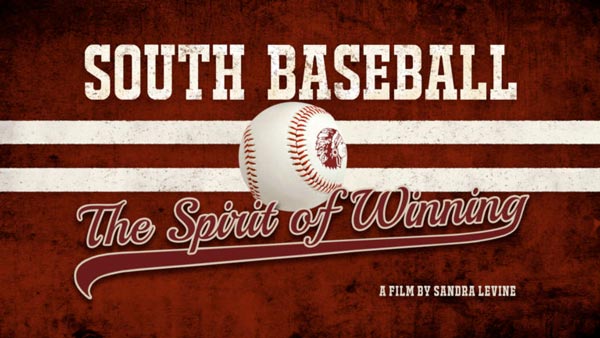 (TOMS RIVER, NJ) -- The documentary film South Baseball – The Spirit of Winning will premiere on Sunday, April 8 at 2:00pm at the Grunin Center for the Arts in Toms River. This is the first film to tell the story of legendary Toms River High School South Head Baseball Coach Ken Frank. Tickets are $5 and include a free reception following screening (refreshments provided by Jersey Mike's Toms River and Perlmutter Family ShopRites).
Coach Frank not only is New Jersey's winningest high school baseball coach, (ranked 15th nationally) he also is a dedicated mentor who has had a profound impact on the lives of countless players during the past 40+ years. The 2017 season was another winner, with the team clinching the Class A South title.
Twenty years after a 1998 Toms River team became Little League World Series Champions, the one-hour film highlights this area's passion for baseball. The film traces Todd Frazier's story – from starring on that Little League team, through successful seasons at High School South, Rutgers University, and as third baseman for the New York Yankees – and shows how this hometown hero serves as an inspiration to young players.
The film depicts former South Baseball players, many of whom regularly attend spirited games in Ken Frank Baseball Stadium, proudly watching their sons follow in their footsteps. It also includes interviews with sports insiders who share entertaining stories that gave rise to the legend of Coach Frank and Indians baseball. Interest in the film will extend beyond sports fans at the Jersey Shore, as the documentary shows how tough love can help young people win in sports and in life.
Veteran television journalist Sandra Levine, a Toms River native and South alumna who has been nominated 10 times for regional Emmy Awards, produced the film. In 2014 her poignant, one-hour documentary about Superstorm Sandy, Heartbreak & Healing After Sandy, premiered at the Grunin Center, and aired on public television stations (PBS) throughout New Jersey and in parts of the surrounding states.
---
The article continues after this ad
---
---
Refreshments immediately after the screening provided by Jersey Mike's Toms River & Perlmutter Family ShopRites.
Tickets are available online at grunincenter.org, call 732-255-0500, or visit the Grunin Center Box Office, Monday to Friday, 10:00am to 5:00pm.
The screening takes place on the Main Stage, Grunin Center for the Arts, Ocean County College Main Campus, College Drive, Toms River, NJ. Please use Parking Lot #2.