By Gary Wien
originally published: 06/23/2017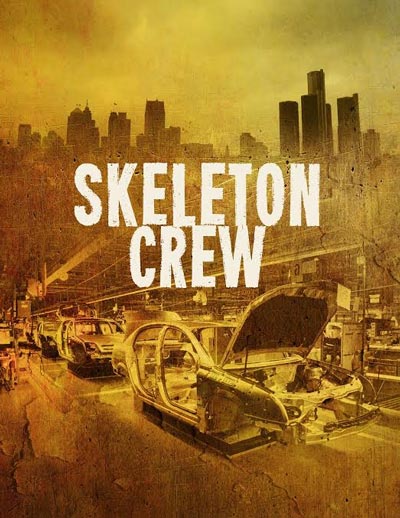 The issue of automation is one that politicians have a tendency to avoid.  It's easy to tell people that factories making outdated equipment like typewriters and rotary phones are no longer needed, but it's far more difficult to let people know that most jobs can be replaced by automation.  Automotive plants were among the first to have employees work side by side with robotic technology, and the evolution of the technology and the changes it has meant to the industry is the focus of Skeleton Crew by Dominique Morisseau.
Set in Detroit in 2008, the play is a portrait of American workers struggling to hold on to their jobs against the tide of technology.  In the play, ambitions, secrets, and conflicted loyalties threaten to destroy an automotive plant's status as a sanctuary in a rough city. Faye, the matriarch of a small family of line workers, gives her all to keep her team employed.
Premiere Stages at Kean University presents the New Jersey premiere of Skeleton Crew from July 13 to July 30 in the Zella Fry Theatre.  Directed by John J. Wooten, the cast includes Patricia R. Floyd (Faye), Daniel Boisrond (Dez), Kristen Adele (Shanita), and Shane Taylor (Reggie).
"The play centers around four workers in an auto stamping plant in Detroit in 2008," explained Wooten.  "It's right before the economy goes south. What's so intriguing about it is that even though it takes place just less than 10 years ago, there's a lot of things that are still happening that haven't been solved. The unemployment rate today may be under 5%, but the people that lost their jobs haven't come back.  One of the questions that comes out of that is if the unemployment number is back to where it was before the recession, how come these people are still unemployed? How come they haven't gotten their jobs back?"
Skeleton Crew is the third play in a trilogy by Morisseau called The Detroit Project. An ode to her hometown, the trilogy includes Detroit '67, which takes place during the race riots of 1967, Paradise Blue, set in a small jazz club in Detroit's Blackbottom neighborhood, and Skeleton Crew. One of the most celebrated playwrights of the day, she is a two-time NAACP Image Award winner, Steinberg Playwright Award Winner, and recipient of the Edward M. Kennedy Prize for Drama.  She's also frequently compared to legendary playwrights like August Wilson and Arthur Miller, good company for any writer.
---
The article continues after this ad
---
---
Wooten says he can see why people reference her work with those playwrights, noting her strength of characters and stories that contain important messages.  As Wilson turned Pittsburgh into something of an everyday town in America, Morisseau has done the same for Detroit.  Her trilogy not only points out changes in the Motor City, but changes in the country has a whole. Automation is one such example.  While Detroit has been on the frontline of the automation revolution, it is spreading throughout other industries and across the country.
"I think that's one of the biggest challenges facing blue-collar workers in America right now," continued Wooten.  "Technology has replaced so many of those jobs that the future is more about retraining the workers and reacclimating them to the jobs of tomorrow.  That's what most intrigued me about Skeleton Crew. I think, in some ways, the biggest issue facing the modern American worker is that technology is only going to continue to get better and better; and, as it gets better and better, the need for human workers to do what technology and robots can do for a lot cheaper is going to continue to be a challenge and an issue."
Another reason Skeleton Crew appealed to Wooten was the opportunity to stage Morisseau's work again.  Back in 2011, Premiere Stages presented Follow Me To Nellie's, which was the first professional production of the playwright's career.  Since then, she has quickly established herself as one of the leading playwrights of her generation, winning awards, and making American Theatre's list of the 20 most-produced playwrights for the 2015–16 season.  She's also branched out into work for television (serving as Story Editor for Showtime's hit show, Shameless) and is working on a screenplay.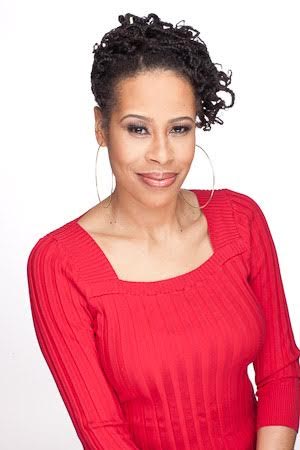 remiere Stages was waiting for the right play and the right time to bring her back to their stage, and Skeleton Crew was a wonderful fit to the the company's mission and approach to theatre. As with August Wilson's work, Wooten believes Skeleton Crew and the other two plays in the Detroit trilogy can all stand on their own as individual stories.
"I hope that the audience leaves not just saying, 'That was a good play, what's next?' I hope the audience leaves and are still talking about it the next day," said Wooten.  "I hope they're still talking about what is the future of the American worker.  Of course we want to embrace technology; it's the future and you can't work against it, but, at the same token, we all need to be smart and think about how we can incorporate technology and be something that complements the American workforce and doesn't replace it.  In addition to being a topical play, it's a powerful human story about hopes and dreams and four people who have a lot at stake.  I think from an emotional standpoint and a gut level, the play is going to linger and resonate with people."
---
Gary Wien has been covering the arts since 2001 and has had work published with Jersey Arts, Elmore Magazine, Princeton Magazine, Backstreets and other publications. He is a three-time winner of the Asbury Music Award for Top Music Journalist and the author of Beyond the Palace (the first book on the history of rock and roll in Asbury Park) and Are You Listening? The Top 100 Albums of 2001-2010 by New Jersey Artists. In addition, he runs New Jersey Stage and the online radio station The Penguin Rocks. He can be contacted at gary@newjerseystage.com.
---