originally published: 06/05/2019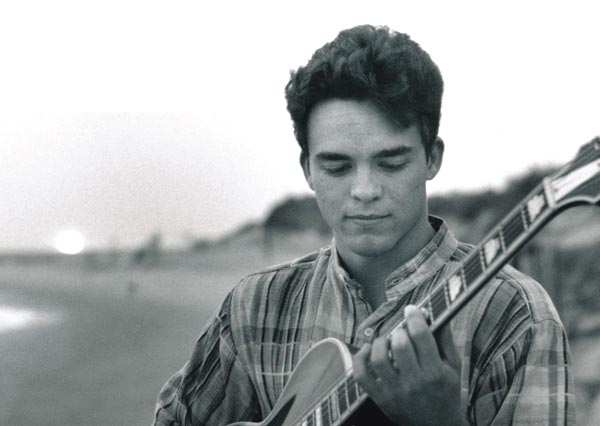 On February 12, 2009, Coleman Mellett, a talented jazz guitarist in Chuck Mangione's band, was one of 50 people to perish in a plane crash. He was married to jazz singer Jeanie Bryson (daughter of jazz legend Dizzy Gillespie) and had been working on his first album of original music with Grammy Award-winning producer Barry Miles.
When Bryson decided to make a documentary film about her husband, she spoke with several filmmakers. Some were very adamant that the film should focus on the plane crash and the tragedy, but Jeannie wanted to focus on the music.
When one watches the film, "Sing You a Brand New Song - The Words and Music of Coleman Mellett," it's clear that Bryson made the right decision.
Recording engineer Ron DiCesare and Miles – a New Jersey native who grew up in North Plainfield and graduated from Princeton University – began a painstaking yearlong process of sifting through and retrieving thousands of digital musical files from Coleman's computer that would be used as the completed tracks for his album.
"Basically, they had to go through all of the tracks, all of the takes, and try to match up what they heard on Coley's demos to what track he had chosen," Bryson explained. "Luckily, my husband was very meticulous. He was a perfectionist, so whatever he had chosen was the best take. Even though there were a lot of choices to be made, the basic sound and feel of every tune was already there. After they had digitized everything and put everything in order, they had to find musicians to play."
Their search led to an all-star cast, including Chuck Mangione on flugelhorn, Steve Gadd on drums, Will Lee on bass, Larry Goldings on organ and James Taylor on rhythm guitar and background vocals on one track. Michael McDonald of The Doobie Brothers came on to do the narration for the documentary.
The film will have its world premiere screening at the New Jersey International Film Festival, held on the Rutgers University campus in New Brunswick (just a few miles from Bryson's East Brunswick home) on Saturday, June 8 at 7:00 p.m.
It will be a special night for Bryson in many ways. Her family has had a strong connection to Rutgers University for decades. It was little over a year ago that the Livingston Alumni Association (LAA) honored Bryson (Class of 1981) with the Livingston College Distinguished Alumni Award. In addition to Jeanie, her mother went to Rutgers, two of her aunts went to Douglass College, her uncle played football for Rutgers in the 1960s and her grandfather was a professor there.
Bryson first met Mellett when they were both performing at the Cape May Jazz Festival. At the time, she noted he was an excellent guitarist, was very cute and was much younger than she was. A few months later, she had a series of shows, but her guitarist was on the road with another band. She wound up hiring Coleman for the shows, which included a club performance in Washington, D.C. one night and the filming of a Black Entertainment Television (BET) special the next day. They traveled up to Maine for the third show a few days later. In 1996, Coleman became a member of her touring band and they were together from then on.
"Some of the filmmakers that I interviewed in the beginning really felt that they didn't think anybody would be interested in the story for the music alone," said Bryson. "'That's not what sells tickets,' they said. People tried to convince me that it wouldn't be interesting enough because nobody knew him. I just wouldn't let that drive what I was doing.
"We always think of this record as being like it could be a greatest hits of someone who has been recording for 30 years, but this is his first try," continued Bryson. "These are the only 12 songs he had and every one is a strong song. It's like, how could this guy who started writing at 25 and was a real jazz guitar nerd… how could he come up with these catchy, wonderful, clever songs? Where did this come from?
"The film had to be about the music. It had to be about the musicians. It had to show a little vignette about every song to show where it comes from so people could get to know him. They won't be able to see him in concert; they won't be able to see his smile on stage. I think the movie, to me, just gives such a wonderful glimpse into who he was."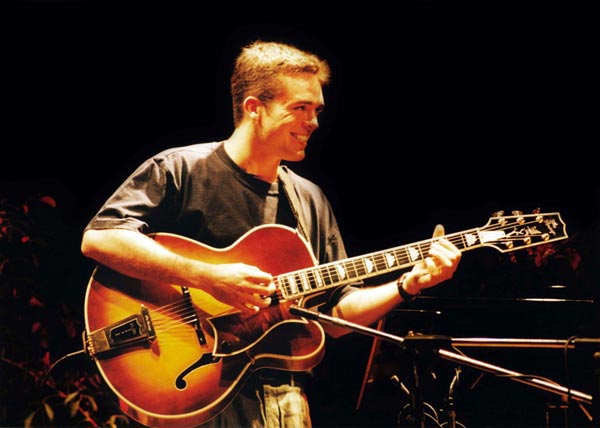 The film begins with the news about the plane crash, which puts it on the mind of every viewer. It's always present even when it is no longer mentioned. As the audience hears clips from the songs, the fact that this musician died in a tragic plane crash does not need to be emphasized, because it is impossible to forget.
One of the beautiful things the film shows is the way the music community rallies in support of one of its own. Coleman had begun working with Barry Miles a few months before he died, but many of the musicians on the album never even knew him. It was Coleman's talent – even more than his story – that brought them on board. They all recognized what a privilege it would be to bring these songs to light. As Will Lee says in the film, Coleman had a way of being savvy with folk and pop music without letting his jazz side change it. Instead, he was able to use the jazz background to enhance the songs.
"He wasn't writing tunes to get them to another artist or something; it was just something he had to do," said Bryson. "I don't think he gave much thought about being a huge star. I think he just said this music is inside me and I've got to let it out. His ego was zero. I had to literally twist his arm to send a song to Barry Miles. He was like, 'Why would Barry Miles want to hear my tunes?' I convinced him to send a song and the rest is history because Barry fell in love with Coley's music."
Interestingly, the idea of having the film's premiere at the New Jersey International Film Festival came about in a fortuitous way. Bryson was being interviewed on EBTV (East Brunswick Television) and the host told Al Nigrin (who runs the festival) about the film project. Nigrin called Bryson and told her the deadline was that day. He said they loved the film and asked if she would like it to be part of the festival. The documentary missed most of the deadlines for this year's summer festivals, but she will be submitting to festivals that take place in the fall and in 2020.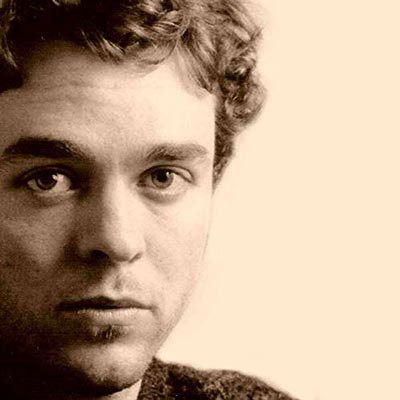 This year marked the 10th anniversary of the plane crash, and Bryson felt she needed to do something. So, on February 12th, 2019, she released the first single from her husband's upcoming album, a song called "Life Goes On" (the song is available online in places like iTunes and Amazon). Bryson is currently talking with people in the industry to see how they should release the album. She's hoping the film can get people interested in the album, but, most of all, she hopes it lets people see the man she loved.
"I want people to see who we lost and what kind of a person he was," said Bryson. "Coley was kind of universally loved by people. He was so positive, so funny, so smart and so talented. People just loved him. He was 34 and now this is all we have.
"As my mom said in the film, 'This is what we have left of him.' And how lucky am I to have that. When someone is taken from you in some horrifying accident like that, how can you share them with people? Look how lucky I am to be able to do that. I think about that all of the time. I'm lucky to be able to share this with people."