---
For great Jersey music and much more, tune into our radio station at AsburyMusic.com
---
Shakespeare's Lost History Romance tours in July
originally published: 07/04/2016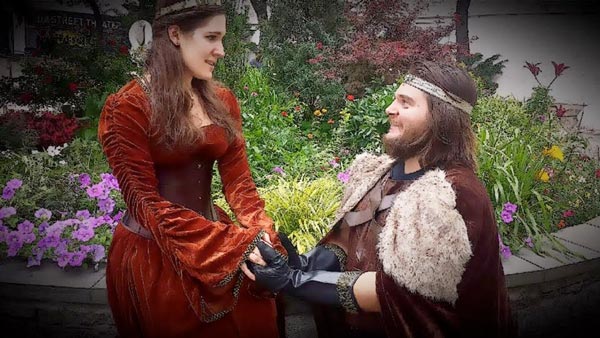 Hudson Shakespeare Company returns with the second installment of its 25th annual Shakespeare in the Parks tour with the lost history and romance play "Edward III" written by William Shakespeare and Thomas Kyd coming to parks, libraries in North Jersey and Stratford, Connecticut and the Rhino Theater in Pompton Lakes, NJ from July 12-30.
Hudson Shakespeare Company continues the saga of the Plantaganet family which began with last month's "Richard II" and concluding with "Henry IV, Parts 1 and 2 in August, which follows the of downfall of Richard II and the rise of his cousin Henry Bolingbroke and the coming of age of his son Prince Hal. This month the company takes a different twist on the history format and instead flashes back to the story Richard and Henry's grandfather, the man who started the Plantaganet dynasty Edward III and his son Ned, the Black Prince.

"In typical Shakespeare history play fashion England and France are on the warpath once again but this time we have an intriguing and unexpected love story that thrown into the mix with the swordplay and pageantry and quite a bit of comedy", said Jon Ciccarelli, the play's director.

Edward III (Ben Forer) is a career warrior king who is interested in pressing his claim to the French throne but also getting even with the snarky and condescending King John of France (Keith Hale) and his equally over the top son Charles (Issac Andrew) for embarrassing him in his own court. As Edward readies his forces along with his wet behind the ears son, Prince Ned (Rhiannon Lattimer), for the invasion of France, a border skirmish diverts the army to protect a strategic castle. What starts out as a minor diversion for King Edward becomes an expected romantic encounter when he meets the bewitching and fiery Countess Catherine of Salisbury (Rachel Matusewicz). The Countess has been holding out against the invading Scottish king but is relieved when the English army comes to her rescue and is equally taken with the dashing king. The mutually attracted pair celebrates the saving of the castle at a rowdy party there's only one hitch in this promising relationship - both Edward and the Countess are married to other people.

"Love and relationships are hard enough in Shakespeare but it adds an extra wrinkle when you and the person you are attracted to are already married," jokes Ciccarelli. "Neither Edward or the Countess are bad people but war can place you in strange circumstances and make you explore possibilities that you may not normally entertain and that's where our star-crossed pair find themselves. Edward and the Countess find a release in each others' company and their respective spouses are never far from their minds," Ciccarelli said.

The war eventually calls and Edward heads to France and the attention shifts to the coming of age story of the spunky Black Prince, called so because of his penchant to wear black armor. Much of the play's humor comes from the mustache twirling counterparts in the French King (Keith Hale) and prince (Issac Andrew).

Setting and Lesser Done Play.

Being that this is set a couple of generations earlier than their recent "Richard II" production which was very colorful and had a very traditional medieval look, the company decided to give the show a more Viking and early medieval feel. "Audiences that joined us for Richard II, will see a completely different look with our Viking 'Edward III' but also there are subtle callbacks to that production and our upcoming Henry IV. Each show has its own look but the sharp eyed audience member will be able to pick out the connective tissue," said Ciccarelli.

"Edward III" follows the Hudson Shakespeare's long tradition of featuring lesser done Shakespeare plays and even those that may or not be by the Bard. "Edward III" was not included as part of Shakespeare's First Folio when it was first published in 1623 and was an anonymous and mostly forgotten play for nearly 200 years. In the mid 1700s it was revisited and the scenes with Countess of Salisbury caught scholars' attention. Stylistic similarities had caused many to attribute at least these sections and sometimes the entire play to Shakespeare but it wasn't until the 2000s that play won general acceptance into the Complete works. Today "Edward III" is regularly printed in standard collections such as the Arden and Riverside as a collaboration between Shakespeare and Thomas Kyd.

 
Show dates:

Tuesday, July 12th @ 7pm, Secaucus Library, Secaucus, NJ

Wednesday, July 13th @ 7pm, Summit Library, Summit, NJ

Thursday, July 14th @ 7pm, Westfield Memorial Library, Westfield, NJ

Friday, July 15th @ 7:30pm, Rhino Theatre, Pompton Lakes,  NJ

Monday, July 18th @ 7pm, Kenilworth Library, Kenilworth, NJ

Tuesday, July 19th @ 7:30pm, Monument Park, Fort Lee, NJ

Wednesday, July 20th @ 7:30pm, Atlantic Street Park, Hackensack, NJ

Thursday, July 21st @ 7pm, Hamilton Park, Jersey City, NJ

Tuesday, July 26th @ 7:30pm, Monument Park, Fort Lee, NJ

Wednesday, July 27th @ 7:30pm, Atlantic Street Park, Hackensack, NJ

Thursday, July 28th @ 7pm, Van Vorst Park, Jersey City, NJ

Saturday, July 30th @ 2pm, Stratford Library, Stratford, CT

All park and library shows are free, with the public is encouraged to bring lawn chairs or blankets to the outdoor shows and register for the library showings as seating is limited. The one day showing at the Rhino Theater on July 15 http://smilingrhinotheatre.com/home... tickets are $23 in their new Studio 237 Theater.
Again all shows are free to the public, except for the Rhino Theater production. Audience members are encouraged to bring lawn chairs for the park showings and register for library showings. For more information call 973-449-7443 or visit www.hudsonshakespeare.com.
PHOTO:  The unexpected lovers of Edward III (Ben Forer) and the Countess of Salisbury (Rachel Matusewicz)
---


Pebble Players Presents "Heathers, the Musical: High School Edition"
(SUMMIT, NJ) -- Celebrating their 10th season, Pebble Players has been entertaining Summit residents and audiences from surrounding towns with sophisticated Off-Broadway quality performances. The 2018 Season opens with "Heathers The Musical: High School Edition," directed by Jayne Myers and choreographed by Jaimie Woodruff.  Performances are Friday, November 16 and Saturday, November 17 at 7:30pm and Sunday, November 18 at 2:00pm. 
---
NJPAC Presents Duke Ellington's Sophisticated Ladies
(NEWARK, NJ) -- New Jersey Performing Arts Center (NJPAC) presents Duke Ellington's Sophisticated Ladies from Thursday, March 21, 2019 - Saturday, March 23, 2019. The high-style music of "The Duke" is the heart and soul of this 1981 Tony-winning Broadway hit, directed with dazzle by André De Shields (The Wiz). Mercedes Ellington, granddaughter of Duke Ellington, re-creates the original show's elegant dancing and tapping as choreographer.
---
Princeton Chinese Theatre in collaboration with the Lewis Center for the Arts' Program in Theater present Teahouse by Lao She
(PRINCETON, NJ) --Princeton Chinese Theatre in collaboration with the Lewis Center for the Arts' Program in Theater at Princeton University will present Teahouse by Lao She on November 16, 17 and 18 at 8:00pm and November 17 at 2:00pm in the Donald G. Drapkin Studio at the Lewis Arts complex on the Princeton campus. Teahouse is considered a masterpiece of contemporary Chinese theater, spanning 50 years in modern Chinese history from the collapse of the Qing dynasty and the Republican Revolution to the birth of the People's Republic, bringing together over sixty characters who represent all walks of life. The production is directed by senior Changshuo Liu.
---
Axelrod's Rising Stars Youth Performing Arts Program Presents "Peter Pan"
(OCEAN TOWNSHIP, NJ) --  A family musical that's perfect for the holiday season, "Peter Pan" is flying onto the Axelrod stage December 8-16. Axelrod's award-winning Rising Stars Youth Performing Arts program presents one of Broadway's timeless classics in a fully staged production directed by Lisa Goldfarb with musical direction by Randy Hurst and choreography by Wendy Roman.  
---
Mile Square Theatre Presents It's a Wonderful Life: a live radio play
(HOBOKEN, NJ) --  Mile Square Theatre, Hudson County's leading professional theatre, revives its beloved production of It's a Wonderful Life: a live radio play by Joe Landry. Mile Square Theatre becomes a live recording studio in the golden age of radio, and MST theatre goers become the studio audience as WMST "goes on air" to broadcast Frank Capra's popular holiday story. The production begins performances on Thursday, November 29 and runs till Sunday, December 23.  
---


Broadway's Next H!T Musical LIVE! at Toms River's Grunin Center
It's Friday, October 26, 2018, and the Broadway's Next H!T Musical cast is just about ready to take the stage at the Jay and Linda Grunin Center for the Arts, located on the campus of Ocean County College in Toms River, NJ.
---
The Last Apple Pie: "Apples In Winter" Opens At Centenary Stage
Jennifer Fawcett's new play centers around a mother in a kitchen, doing something countless people across America will take part in over the upcoming holiday season: making an apple pie.
---
See Andrea McArdle LIVE! in Annie at Deal Park's Axelrod PAC!
Leapin' Lizards! Annie's finally made it to the Axelrod Performing Arts Center in Deal Park, NJ, and it stars Broadway's original Annie, Andrea McArdle, as Miss Hannigan!
---
"It's a Blast!" Go See Rock of Ages 10th Anniversary Tour NOW! at the Hard Rock Hotel & Casino!
The five-time Tony award-nominated Broadway musical, Rock of Ages, returns to the stage with a 10th Anniversary Tour at Atlantic City's Hard Rock Hotel & Casino! Performed in the venue's ultra-modern Sound Waves theater, Rock of Ages runs from now until November 4, 2018.
---
There's One In Every Family: "Charley's Aunt" at The Shakespeare Theatre
On stage now through November 18 at the Shakespeare Theatre of New Jersey, "Charley's Aunt" is described as "part Oscar Wilde, part 'Fawlty Towers,' with a dash of South American spice!" This side-splitting British farce from 1892 has drag, mistaken identity, romance and plenty of physical comedy. Join Jesse and Dave at rehearsals in Florham Park to hear from the cast and director what makes this such a hilarious and enduring show.
---
Event calendar
Tuesday, Nov 13, 2018
---
MUSIC

---
---
---
---
---
---
---
---
THEATRE

---
Seeger

@ The Theatre at Raritan Valley Community College (RVCCArts), Branchburg - 1:00pm and 7:00pm
---
THE CHOIR OF MAN

@ Bergen Performing Arts Center (bergenPAC), Englewood - 8:00pm
---
---
---
View all events
---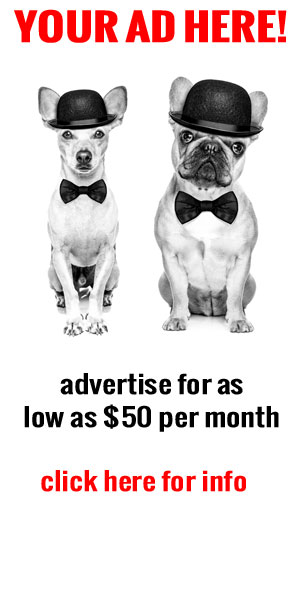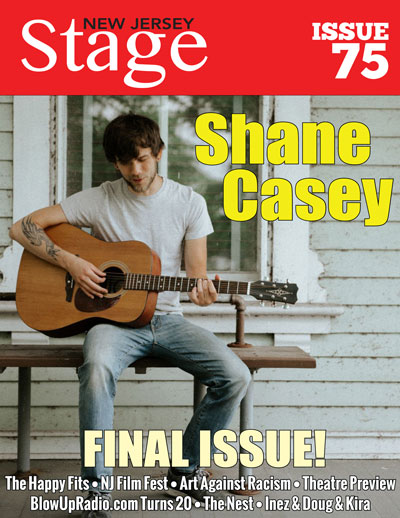 For more on our awards, click here