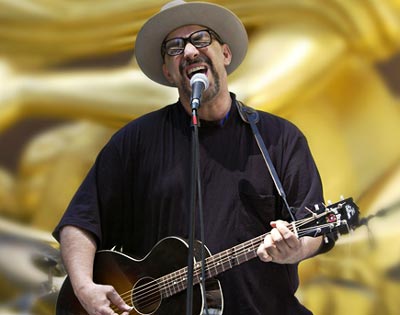 (RED BANK, NJ) -- This weekend's "Time And Time Again: A Celebration of Pat DiNizio" concert at the Count Basie Theatre will be streamed live on theBASIE.org beginning at 8:00pm EST on Saturday, January 13th.The concert came together following DiNizio's passing last month. With the Smithereens set to perform as part of the Citi-presented Little Steven's Underground Garage at The Basie series, "Little Steven" Van Zandt curated a tribute to the legendary New Jersey rocker.
A portion of ticket sales will establish the Pat DiNizio Musical Performance Scholarship at the Basie's Performing Arts Academy. Online viewers will be encouraged to contribute towards the scholarship fund via the Basie Web site.
"With the sudden, tragic passing of Pat DiNizio, I think it's appropriate that we take this moment to pay tribute to him," Van Zandt said. "I will be honored to sing a few of his songs with the band."
The event will feature the Smithereens – Jim Babjak, Dennis Diken, Severo Jornacion and Mike Mesaros – joined by Van Zandt, Scandal vocalist Patty Smyth, Marshall Crenshaw, Ted Leo, Robin Wilson of The Gin Blossoms, Freedy Johnston, Richard Barone (The Bongos), Graham Maby, Peter Zaremba and Keith Streng (The Fleshtones), Bebe Buell, The Grip Weeds, Soraia, legendary guitarist John Jorgensen, Kenny Margolis (Cracker), producer Ed Stasium, Andy Burton, Kenny Howes and others.
"I'm heartened and overwhelmed – though not surprised – at the outpouring of love for Pat since his passing," said Smithereens drummer and co-founder Dennis Diken. "The fact that the Basie show sold out within minutes speaks volumes and I know there will be a lot of love in the room on Saturday night as we celebrate Pat's life and music. The DiNizio Musical Performance Scholarship offers a wonderful way to keep his spirit alive and pass along his passion for music and self-expression for generations to come and enlighten young musicians."
---
The article continues after this ad
---
---
A short film about DiNizio will be shown during the concert, along with tributes from artists inspired by Pat's work. Fans can expect a set of The Smithereens' greatest hits, ranging from "A Girl Like You," "Miles From Nowhere," "Blood And Roses" and much more. Legendary Metropolitan-area radio host Jim Monaghan will host.
The live stream is being facilitated by Kiswe Mobile, an industry-leader in delivering interactive streaming experiences.
For the first time ever, the Basie will unveil to the public its "club" concert configuration. With a stage and viewing area built over the theater seats to create an intimate, open-floor atmosphere, the idea is to give fans a peek of what's to come when the Basie completes its expansion and opens doors to an all-new, 800-capacity performance space to complement the venue's historic theater.
Citi Presents Little Steven's Underground Garage at The Basie is a series of public and private concerts at the nonprofit theater curated by Steven and Maureen Van Zandt, with the mission of delivering both classic and new rock and roll to devoted fans. The series of performances support the nonprofit theater's $23 million capital campaign and expansion plan, which broke ground last fall.
The Count Basie Theatre is located at 99 Monmouth Street in Red Bank, New Jersey.
originally published: 2018-01-09 18:17:37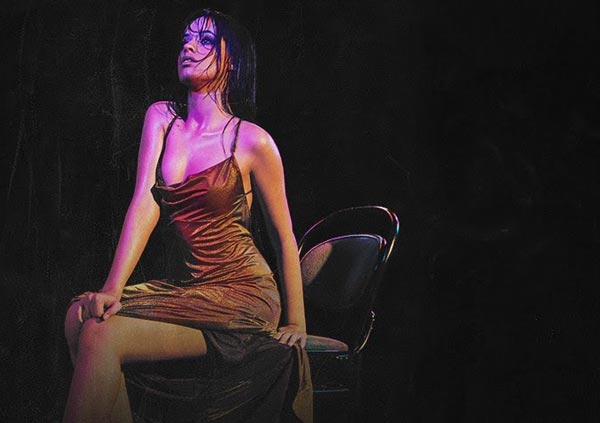 Camila Cabello To Perform In NYC and Philly
Multi-Platinum and chart-topping singer/songwriter Camila Cabello will hit the road on the "Never Be The Same Tour," which marks her first ever solo headlining tour. The multi-city trek will kick off on April 9th in Vancouver, BC and hit a number of major cities including a pair of performances near the area.  While no New Jersey dates have been announces, she will be at The Fillmore in Philadelphia on Tuesday, May 1st and Terminal 5 in New York City on Friday, May 4th.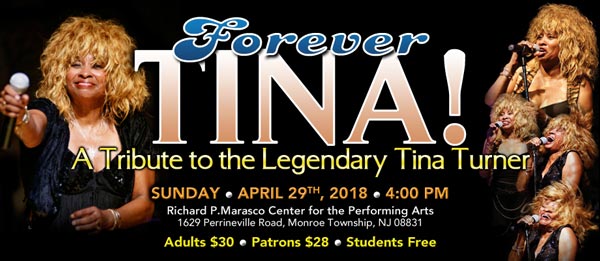 "Forever Tina!" A Tribute To Tina Turner In Monroe Twp
(MONROE TOWNSHIP, NJ) -- The Richard P. Marasco Center for the Performing Arts presents Forever Tina! A Tribute To The Legendary Tina Turner on Sunday, April 29 at 4:00pm.  The show features internationally acclaimed Suzette Dorsey and 12 members on stage, including talented back-up vocalists, shapely choreographed dancers, and world class band, re-create the Tina Turner experience.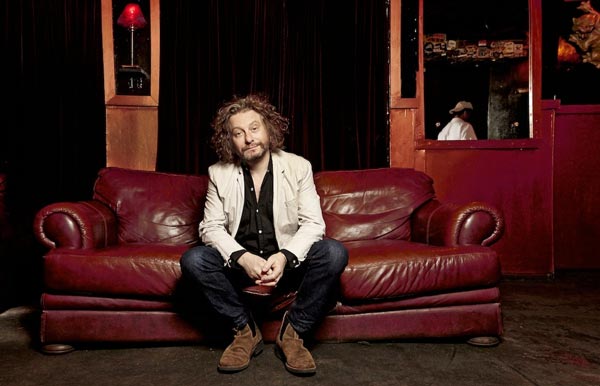 James Maddock To Perform At Benefit For Lizzie Rose Music Room
(TUCKERTON, NJ) -- Singer-songwriter James Maddock will perform at the Lizzie Rose Music Room in Tuckerton on Friday, March 2nd at 7:30pm.  The concert is a benefit for the non-profit listening room that presents a variety of music each month, including blues, jazz, bluegrass, rock, soul, country, and singer-songwriter. Tickets for the benefit concert are $25.00 in advance and $30.00 at the door.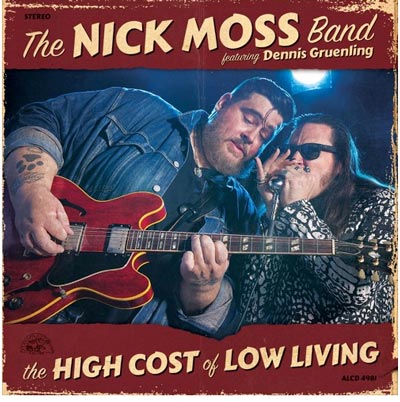 The Nick Moss Band featuring Dennis Gruenling To Celebrate Alligator Records Debut At Roxy & Dukes
(DUNELLEN, NJ) -- Chicago blues group, The Nick Moss Band Featuring Dennis Gruenling, celebrate their Alligator Records debut, The High Cost of Low Living, at Roxy & Dukes Roadhouse on Tuesday, March 13 at 8:00pm. The album is a tour de force of the classic Chicago blues ensemble sound that world class guitarist/vocalist Moss and master harmonicist/vocalist Gruenling know, live and love. Tickets are $10 in advance and $15 at the door.