---
NJPAC Announces 7th Annual Sarah Vaughan International Jazz Vocal Competition Finalists Click here for the story!
---
Sarah McLachlan and Patty Griffin To Perform Cancer Benefit At Paramount Theatre
originally published: 04/16/2018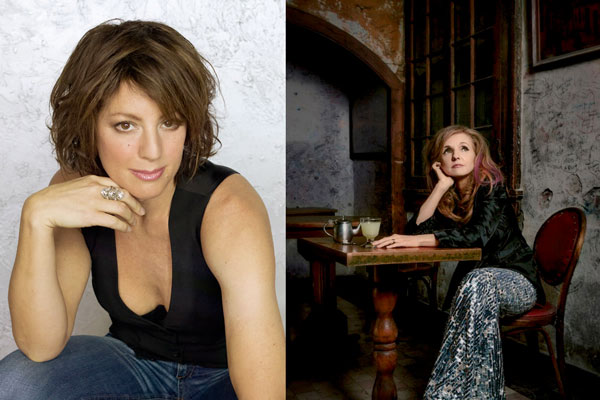 (ASBURY PARK, NJ) --  Three-time Grammy Award winning singer/song-writer Sarah McLachlan will perform a benefit concert for women with cancer at the Paramount Theatre in Asbury Park along with fellow Grammy Award winning artist Patty Griffin. The concert will take place on Saturday, July 28 at 7:00pm (doors opening at 6:00pm). Proceeds of this benefit will support Mary's Place by the Sea, a New Jersey- based respite home serving women with cancer from all over the country.
Sarah McLachlan is one of the most celebrated singer songwriters in entertainment with over 40 million albums sold worldwide. She has received three Grammy Awards and twelve Juno Awards over her career and was recently inducted into the Canadian Music Hall of Fame.  At "An Intimate Evening of Music with Sarah McLachlan and Patty Griffin," McLachlan fans will enjoy an acoustic-style, storytelling set that the artist is known and loved for. McLachlan is also known for her philanthropic efforts; she has raised millions of dollars for women's charities through events like the Lilith Fair tour, and opened The Sarah McLachlan School of Music in 2002, providing top quality music instruction to at-risk and underserved children at no cost. When announcing the benefit concert, McLachlan said of Mary's Place by the Sea, "It's a wonderful place for women to go when they're healing from cancer. I hope you can join us!"
Griffin is known as one of the most consequential singer-songwriters of her generation, imbuing every effort with compassion and craft, uncanny perception and ever-increasing ingenuity. Her catalog of nine studio albums and two live collections have been praised by everyone from NPR to The NY Times. Like McLachlan, she is dedicated to contributing to the well-being of the planet, showing compassion for the struggling amongst us via personal and public acts of charity including 2016's " Use Your Voice " tour in conjunction with the League of Women Voters and the 2017 "Lampedusa Tour " supporting Refugee Relief Efforts and Education.
Mary's Place by the Sea is a nonprofit organization dedicated to supporting women with cancer. Located a block from the Atlantic Ocean in Ocean Grove, New Jersey, Mary's Place provides guests with holistic, integrative services that complement their medical treatment. All services are offered at no cost to the guest, over the course of a two-night stay in the state-of-the-art, custom-built, ten-bedroom home. Since its founding in 2009, Mary's Place has welcomed over 8,000 women at no cost, thanks to the generosity of individual donors, corporate and local companies, and third-party fundraisers like this special event.
"We are thrilled to have these two incredibly talented, Grammy Award winning artists dedicate their time and musical talents to benefit women with cancer. This concert represents exactly what Mary's Place by the Sea is all about: women helping women in their time of profound need," said Michele Gannon, President and Co-Founder of Mary's Place by the Sea.
---
The article continues after this ad
---
---
The Paramount Theatre is located at 1200 Ocean Ave in Asbury Park, New Jersey.


Hope 10 - The Final Hope Concert To Take Place On December 23
(RED BANK, NJ) -- Musician, bandleader and community icon Bobby Bandiera and the Count Basie Center for the Arts have announced details for HOPE 10 – THE FINAL HOPE CONCERT. The annual charity concert, which has raised millions for area community organizations, will take place at the Basie Center on Sunday, December 23. Tickets range from $50 to $500.
---
Mayo Presents Puddles Pity Party
(MORRISTOWN, NJ) -- Puddles Pity Party -- The "Sad Clown with the Golden Voice" -- comes to Mayo Performing Arts Center with his heartfelt anthems and a suitcase full of Kleenex!  Puddles Pity Party performs on Wednesday, November 14 at 7:30pm. Tickets range from $35-$55.
---
State Theatre Present A Tribute to ABBA
(NEW BRUNSWICK, NJ) -- State Theatre New Jersey presents ABBA The Concert: A Tribute to ABBA on Thursday, November 8 at 8:00pm. ABBA The Concert: A Tribute to ABBA, brings one of the greatest pop successes in the history of music back to life. Tickets range from $29-$69. 
---
Murray Grove Retreat & Renewal Center Hosts Mischief Masquerade
(LANOKA HARBOR, NJ) -- Murray Grove Retreat and Renewal Center  will be hosting a Halloween-themed event, Mischief Masquerade, as part of their Speakeasy Series on Tuesday, October 30th. This October event follows their previous "Prohibition Party," which was a great success. The Mischief Masquerade will run from 7:00pm-10:00pm and will feature a Halloween DJ, a costume contest, vendors, mixed drinks from Asbury Park Distilling, a $5 bar menu, tarot card readings, henna and more! The event is sponsored by Breaker Zine, an arts and culture magazine, and Asbury Park Distilling.
---
SOPAC Presents Roots Music Legends: Dave Alvin and Jimmie Dale Gilmore
(SOUTH ORANGE, NJ) -- Dave Alvin and Jimmie Dale Gilmore have been filling canvasses with music of the American West for decades, coming from two very different directions. Now, they will play together at the South Orange Performing Arts Center on November 1 at 7:30pm for the very first time. Though far from home, Alvin and Gilmore's first duo album, Downey to Lubbock, contains all the elements that have sustained their musical journey through the years.
---


Cliffside Park, NJ Celebrates "Cousin Bruce Morrow Day!"
A crowd of local residents and dignitaries gathers outside Public School #6 in Cliffside, NJ on this beautiful fall evening. They are all awaiting the arrival of the "man of the hour" — celebrated radio DJ Bruce Morrow — since Mayor Thomas Calabrese has proclaimed today, October 5, 2018, "Cousin Bruce Morrow Day!"
---
Cynthia Sayer and Her Joyride Quartet LIVE! at Toms River's Grunin Center
The audience is already in place this Sunday, Sept. 30, 2018 at Toms River, NJ's Grunin Center of the Arts for a special "Jazz on a Sunday Afternoon" performance by Cynthia Sayer and Her Joyride Quartet entitled The Hot Banjo Show!
---
Whitney Houston Exhibit Opens at The GRAMMY Museum Experience Prudential Center
Interviews with Pat Houston, President of The Estate of Whitney E. Houston and Bob Santelli, Founding Executive Director of the Grammy Museum
---
"Very Happy!" The Buckinghams and Cowsills Star in Cousin Brucie's Rock and Roll Yearbook Vol. 2 LIVE!
Fall is in the air at Homdel, NJ's PNC Bank Arts Center this Friday, September 28, 2018 evening as thousands of '60s music lovers ready themselves forCousin Brucie's Rock and Roll Yearbook Vol. 2! The show — produced by Cousin Brucie, along with Rob Albanese and the Garden State Arts Center Foundation — features four fab acts from the 1960s: The Buckinghams, The Cowsills, Freddy "Boom Boom" Cannon, and The Orlons!
---
"Brilliant!" The Young Dubliners LIVE! at Toms River's Grunin Center
It's a mild Saturday, September 29, 2019 evening as fans of Celtic rock are streaming into Toms River, NJ's Grunin Center of the Arts for a concert by The Young Dubliners.
---
Event calendar
Sunday, Oct 21, 2018
---
MUSIC

---
---
---
---
---
Suzzanne Douglas

@ South Orange Performing Arts Center (SOPAC), South Orange - 7:30pm
---
THEATRE

---
---
The Shuck

@ Cape May Stage, Cape May - 3:00pm
---
---
---
---
---
Almost, Maine

@ Jay & Linda Grunin Center For The Arts At Ocean County College, Toms River - 2:00pm
---
---
---
---
---
DANCE

---
---
FILM

---
---
KIDS

---
---
POETRY

---
---
MISC

---
---
---
View all events
---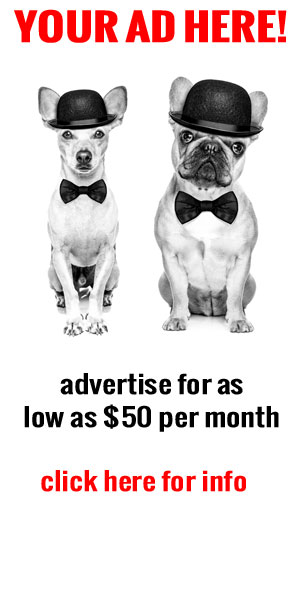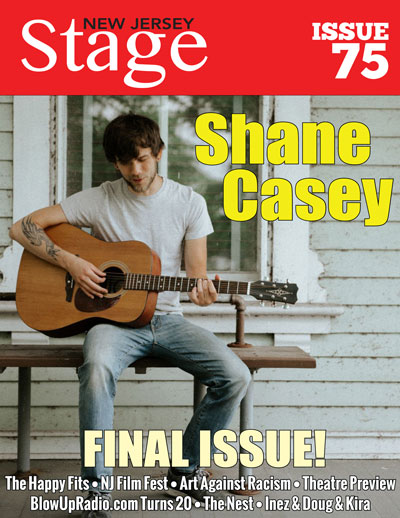 For more on our awards, click here