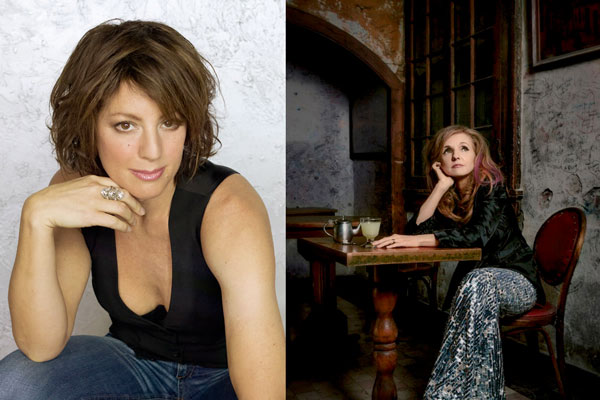 (ASBURY PARK, NJ) --  Three-time Grammy Award winning singer/song-writer Sarah McLachlan will perform a benefit concert for women with cancer at the Paramount Theatre in Asbury Park along with fellow Grammy Award winning artist Patty Griffin. The concert will take place on Saturday, July 28 at 7:00pm (doors opening at 6:00pm). Proceeds of this benefit will support Mary's Place by the Sea, a New Jersey- based respite home serving women with cancer from all over the country.
Sarah McLachlan is one of the most celebrated singer songwriters in entertainment with over 40 million albums sold worldwide. She has received three Grammy Awards and twelve Juno Awards over her career and was recently inducted into the Canadian Music Hall of Fame.  At "An Intimate Evening of Music with Sarah McLachlan and Patty Griffin," McLachlan fans will enjoy an acoustic-style, storytelling set that the artist is known and loved for. McLachlan is also known for her philanthropic efforts; she has raised millions of dollars for women's charities through events like the Lilith Fair tour, and opened The Sarah McLachlan School of Music in 2002, providing top quality music instruction to at-risk and underserved children at no cost. When announcing the benefit concert, McLachlan said of Mary's Place by the Sea, "It's a wonderful place for women to go when they're healing from cancer. I hope you can join us!"
Griffin is known as one of the most consequential singer-songwriters of her generation, imbuing every effort with compassion and craft, uncanny perception and ever-increasing ingenuity. Her catalog of nine studio albums and two live collections have been praised by everyone from NPR to The NY Times. Like McLachlan, she is dedicated to contributing to the well-being of the planet, showing compassion for the struggling amongst us via personal and public acts of charity including 2016's " Use Your Voice " tour in conjunction with the League of Women Voters and the 2017 "Lampedusa Tour " supporting Refugee Relief Efforts and Education.
Mary's Place by the Sea is a nonprofit organization dedicated to supporting women with cancer. Located a block from the Atlantic Ocean in Ocean Grove, New Jersey, Mary's Place provides guests with holistic, integrative services that complement their medical treatment. All services are offered at no cost to the guest, over the course of a two-night stay in the state-of-the-art, custom-built, ten-bedroom home. Since its founding in 2009, Mary's Place has welcomed over 8,000 women at no cost, thanks to the generosity of individual donors, corporate and local companies, and third-party fundraisers like this special event.
"We are thrilled to have these two incredibly talented, Grammy Award winning artists dedicate their time and musical talents to benefit women with cancer. This concert represents exactly what Mary's Place by the Sea is all about: women helping women in their time of profound need," said Michele Gannon, President and Co-Founder of Mary's Place by the Sea.
---
The article continues after this ad
---
---
The Paramount Theatre is located at 1200 Ocean Ave in Asbury Park, New Jersey.
originally published: 2018-04-16 00:00:00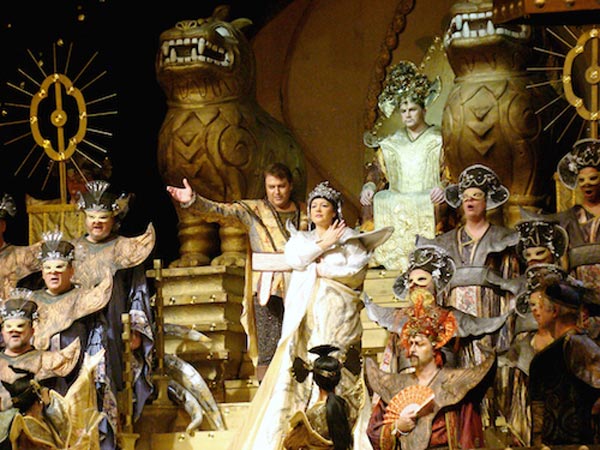 Puccini's Last Opera Makes Its First Appearance At Verismo Opera
My boss, the CEO of OPERA America, has a favorite "first question." Every time he interviews an opera creator, artist, board member or business partner, he asks them, "What is the first opera you saw? Who took you?"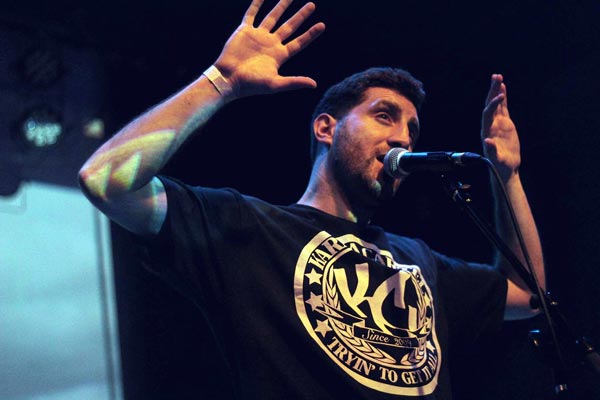 Statement From Chris Rockwell Regarding 2018 Asbury Music Awards
It's been over ten years since I first started out performing in Asbury Park. My first performance there was during the Wave Gathering, when Rick Barry invited me to do a show with him at Twisted Tree Cafe. I felt very welcomed since day one, even though I was a poet who rapped with a band. Nobody was really sure what to do with me, but they still took me in. We all know how much things have changed in the elapse of that decade. We were doing poetry on Cookman Avenue when most of the buildings still had wooden windows, and Langosta Lounge was a shady dive called Club Deep. Now, there are bigger venues with better sound systems, and more money being poured into it all, but one thing has not changed. All the venues are still being booked by straight white people, and mostly older white dudes.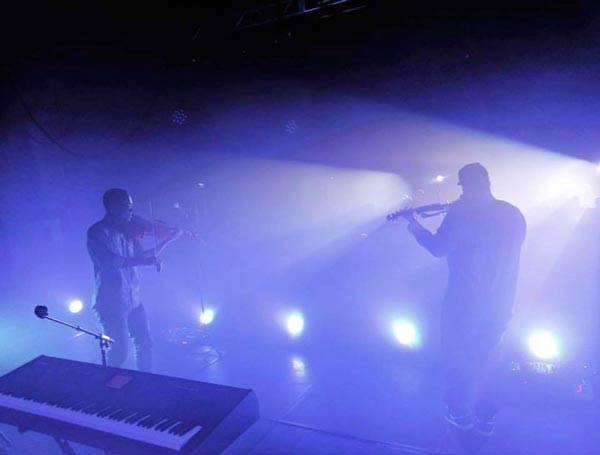 Boundary-Defying Black Violin Blends Classical, Hip-Hop, Rock and More
It happens mostly at the airport. Or when they're getting on an elevator. Wil Baptiste says when he and longtime friend Kevin Sylvester are spotted carrying their musical instruments cases, people usually assume that saxophones or trumpets are inside.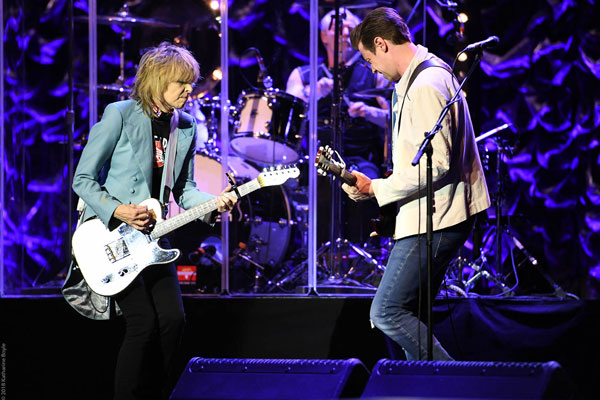 PHOTOS from The Pretenders at Mayo Performing Arts Center
(MORRISTOWN, NJ) -- On Monday, April 2nd, The Pretenders (member of the Rock and Roll Hall of Fame Class of 2005) came to the Mayo Performing Arts Center in Morristown. Photographer Katharine Boyle was on hand to take some photos.