originally published: 09/18/2017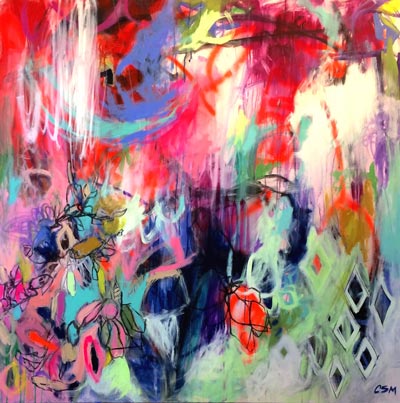 (BRANCHBURG, NJ) -- Raritan Valley Community College's (RVCC) Visual and Performing Arts (VAPA) Department will present Continuations, an exhibition featuring artwork by RVCC alumni, October 2-20, in the Art Gallery at the College's Branchburg campus. The show is being coordinated by RVCC Art Gallery coordinator and VAPA faculty member Darren McManus.
An Artists' Talk will be held Friday, October 6, from 5:00pm-6:00pm. A reception will follow from 6:00pm-7:00pm. Both are free of charge and open to the public. Refreshments will be served.
The exhibition will feature recent work by 33 RVCC visual art alumni in an array of media including animation, ceramics, drawing, furniture design, graphic design, painting, photography, printmaking, and sculpture. Recent visual art alumni were given the opportunity to submit up to five newer works for review. VAPA faculty members Darren McManus and Ann Tsubota made the final selections for the exhibition.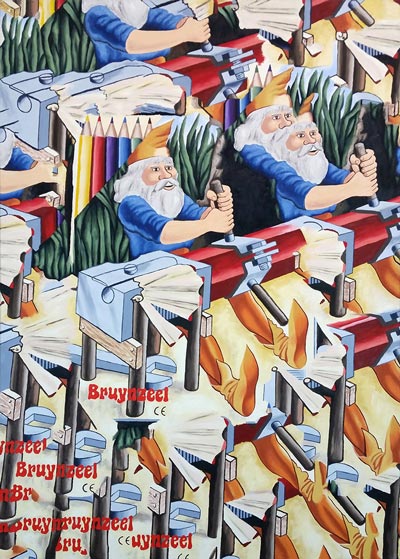 Work by the following alumni (with their year of graduation from RVCC) will be on display: Kris Allen (2011), Bryan Balla (2005), Lourdes Bogado (2015), Carlos Vela Castillo (2016), Christine Chong (2004),Ted Cocuzza (2013), Shawn Collins (2016), Lauren Dehrone (2012), Eric Dillman (2013), Ryan Farrell (2015), Daniel Gerlach (2011), Will Gilligan (2016), Noelle Gostyla (2014), Kirsten Heteji (2010), Jessica Innamorato (2015), Matt Jedziniak (2012), Mike Kuhn (2009), Todd Lambrix (1996), Mariah Lunden (2016), Jenny Lee Maas (2005), Christina Sorace MacKinnon (2002), Angela Miskis (2011), Nick Palchanes (2014), Lauren Pitcher (2015), Max Rim (2013), Alyssa Rina (2011), Scott Samuels (2012), Sarah Schleer (2014), Alan Skalaski (2013), Stephanie Sutton (2014), Jeff Trezza (2008), Steve Winchell (2010), and Olivia Zorechak (2015).
Gallery hours for the exhibition are Mondays, 3:00pm-8:00pm; Tuesdays, 10:00am-3:00pm; Wednesdays, 3:00pm-8:00pm; Thursdays, 10:00am-6:00pm; and Fridays, 1:00pm-4:00pm. For further information about the exhibition, contact the Visual and Performing Arts Department, 908-218-8876.
---
The article continues after this ad
---
---
IMAGES: (TOP) "Remember That Time" by Christina Sorace MacKinnon, acrylic, spray paint & charcoal on canvas, 48" x 48", 2016
(BOTTOM) "Bruynzeel" by Scott Samuels, oil on canvas, 50" x 36", 2016