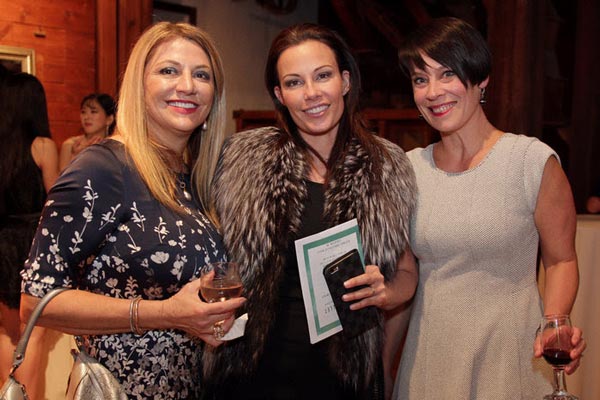 (STOCKTON, NJ)-- Roxey Ballet Company invites the community to its annual spring fundraiser at the historic Prallsville Mills in Stockton, New Jersey on Friday, April 13 from 7:00pm to 10:00pm. Tickets are available online at RoxeyBallet.org for $95.00 per person. All proceeds support Roxey Ballet's educational programs.
"We're enjoying planning this fundraiser with a sophisticated jungle theme in honor of Roxey Ballet's Mowgli, A Jungle Book Ballet coming up later this spring. Bringing the community together through a sense of purpose has been very rewarding," explains event co-chair Melissa Dannenfelser of Flemington, New Jersey.
In keeping with the whimsical theme, Roxey Ballet's professional dancers greet guests in colorful animal costumes. Attendees delight in "wild" signature cocktails, and plentiful hors d'oeuvres and desserts.
According to the Roxey Ballet event co-chair Sabrina Liddell of New Hope, Pennsylvania: "A highlight of the evening is a silent auction featuring a painting experience with noted artist Tony LaSalle and the opportunity to create your own ice cream flavor with O Wow Cow Creamery." Other auction items include gift cards for Big Red Pedal Tours of Philadelphia, Flemington Ice Rink and Dinner for Two at Lambertville Station.
"It's always a fun night as we return to our original home at the Prallsville Mill to celebrate all we've accomplished over the last 23 years, and all that we aim to do in the future," says Mark Roxey, Founding Artistic Director. "What many people don't realize is how much funding and support we donate back to the surrounding community in the form of educational programs. Fundraising events are vital to our mission."
---
The article continues after this ad
---
---
Among Roxey Ballet's educational initiatives is Wheels & Bodies in Motion, which provides an environment where dancers with and without disabilities work collaboratively to dance, exercise and create original choreography Roxey Ballet also engages school students through its Dance to Learn residency and through Celebrating Diversity, an award-winning anti-bullying assembly that is done on-site in schools throughout the area. To learn more about bringing these programs to a school near you, reach out to info@roxeyballet.org.
Roxey Ballet is a world class, all-inclusive contemporary ballet company that uses dance to build community and cultural bridges. The company maintains a full schedule of local, national and international touring. Based in Lambertville, New Jersey, Roxey Ballet was incorporated in 1995 as a New Jersey non-profit organization whose mission is to deliver artistic excellence through professional dance performances, residencies, educational programs, workshops and master classes. The company takes pride in its multicultural and all-inclusive organization, fostering a creative environment of growth for all. Roxey Ballet performances are fully accessible to those with disabilities.
Roxey Ballet's programs are made possible in part by funds from the New Jersey State Council on the Arts, a Partner Agency of the National Endowment for the Arts, Geraldine R. Dodge Foundation, Merck Foundation, Hunterdon County Cultural & Heritage Commission, and individuals and businesses. 
originally published: 2018-03-13 00:00:00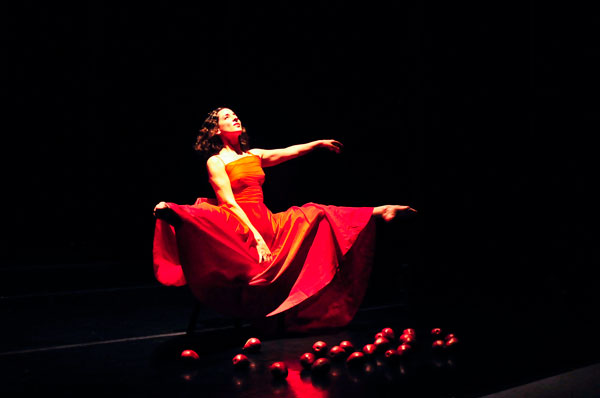 Nine Award-Winning NJ Choreographers To Perform At SOPAC
(SOUTH ORANGE, NJ) -- Choreographers are a rare breed of innovators. Moving dancers through space with humor, passion, elegance and power is their specialty. Now, the New Jersey State Council on the Arts and South Orange Performing Arts Center (SOPAC) present Artists Who Innovate: A Celebration of New Jersey Choreographers, two spectacular evenings of performances from nine New Jersey choreographers on May 4 and 5 at 8:00pm.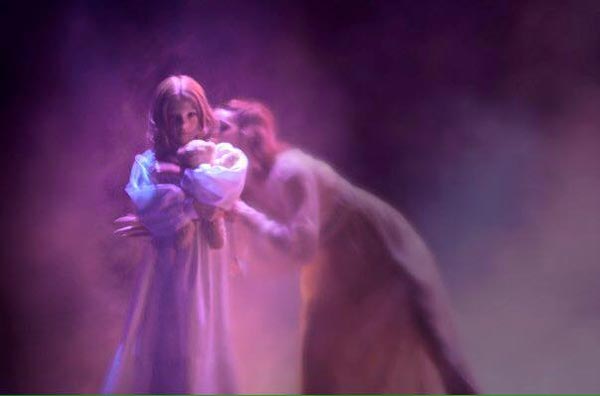 Roxey Ballet Presents "Dracula"
Roxey Ballet kicks off its 21st season with its dance adaptation of Bram Stoker's "Dracula". Roxey Ballet's "Dracula" interprets Stoker's famed horror story through a complete sensory experience of movement, music and spoken word with pyrotechnic, sound and lighting effects. Showcasing 14 professional dancers, the performances take place in the intimate, 72-seat Canal Studio Theater in Lambertville.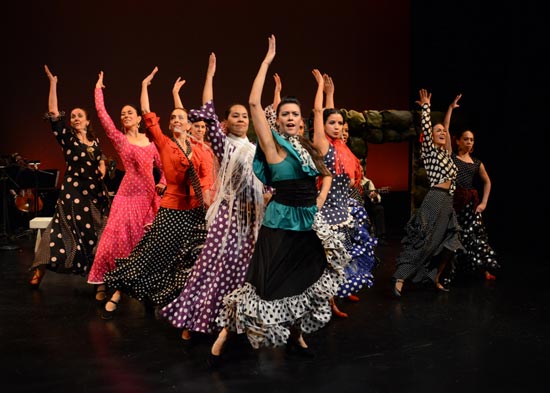 Alborada Spanish Dance Theatre Celebrates 20 Years
Celebrate the past, present and future of the widely acclaimed Alborada Spanish Dance Theatre on Friday, September 25 at 7:30pm for a special anniversary production "20 Years of Flamenco and Spanish Dance in New Jersey", at Crossroads Theatre (located at 7 Livingston Avenue, New Brunswick, NJ). Tickets are $30 VIP/Front Row Seating; $25 General seating and $18 Seniors/Students. Order tickets on-line at http://alborada.bpt.me or call 800-838-3006. For more information AlboradaDance.org.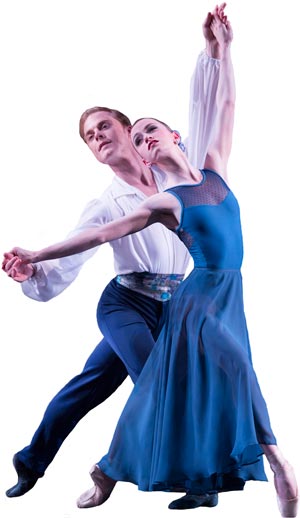 Inside American Repertory Ballet's 2015-2016 Season
The upcoming season for American Repertory Ballet (ARB) includes performances throughout New Jersey and New York City. The 2015-2016 season will kick off on September 24 at Rider University Bart Luedeke Center with an open rehearsal and State of the Art Address, celebrating five years of Artistic Director Douglas Martin's artistic leadership.