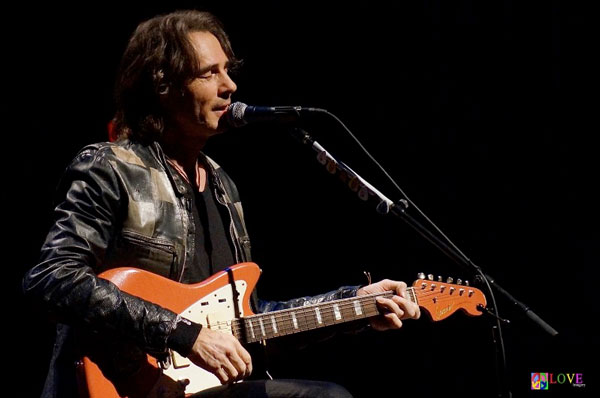 As the Northeast begins hunkering down for the first big snow storm of the season on Wednesday, February 8, 2017, and the weather dips down from a balmy 60 degrees during the day to below freezing as the sun sets, things are heating up inside the theatre at the Bergen Performing Arts Center (BergenPAC) in Englewood!
Excited fans exit the cold and fill the warm theatre to see their teenage heartthrob Rick Springfield "Stripped Down" — an intimate evening with their idol, his songs, and the stories behind his career and the making of his music.
As a side note, for those of you, like myself, who may someday have to take a moment out of your busy day (from reminiscing about Rick and the great music of the '80's) to explain to your teen and tween daughters exactly who Rick Springfield is — just strum an air guitar and sing:
You know I wish that I had Jessie's girl! I wish that I had Jessie's girl! Where can I find a woman like that?
They will understand and let you get back to your reverie.
---
The article continues after this ad
---
---
The BergenPAC auditorium fills up with mostly women — with some peppering of men — in their forties and fifties, and I have an opportunity to catch up with a few of them.
Linda from Passaic — sporting a "Jessie's Girl 81" pink T shirt — divulges that although she's been a huge Springfield fan for many years, this is the first time she's attending a Rick Springfield concert.
"I'm so happy… I can't wait!," she exclaims, revealing that she and her friend, Rose, from Rockaway, came via limo to see one of their all-time favorite performers.
Rose, herself, easily recalls that not only she, but both of her daughters — now 51 and 49 — have always been huge fans. So much so, in fact, that a few years ago, one daughter asked her husband if, as a couple, they could see Rick Springfield while he was on tour in Atlanta.
When her husband said no, she burst into tears.
Her husband then beseeched his brother-in-law to send his wife — Rose's other daughter from New Jersey — to come down to Atlanta to see the concert with his wife. All was well in the family, as the sisters went to the concert together and both husbands stayed home.
This is not to say that men are not Springfield fans.
Before the show, I also chat with Sal from West Orange, who learned from watching TV's The View that Springfield is a huge Star Wars fan. As a result, when Rick arrived early at the venue this afternoon, Sal was there to greet him with a gift of a vintage Star Wars book and to get an album autographed. After Sal met his idol, he was delighted to see Springfield skimming through the pages of the book as he walked away.
As the audience members take their seats, we see that the stage is set with six guitars, a microphone, several stools, and a huge screen in the background. When the lights go down, the audience is treated to a Rick Springfield montage featuring images of the singer, songwriter, and actor, some of which include early spots on The Incredible Hulk, Wonder Woman, and The Six Million Dollar Man. The audience cheers as images of Springfield as Dr. Noah Drake on General Hospital appear, as many recall this just happens to be the same time as when his #1 hit "Jessie's Girl" came out.
We also view a clip of Oprah stating that if she had known there really was a "Jessie's Girl," the staff would have tried to bring her on the show with Springfield! And then we see a more recent image of Springfield with acting powerhouse, Meryl Streep, where the two shared the silver screen in Ricki and the Flash.
Clearly, Rick Springfield has had an incredible career that continues to span the decades, and every step of the way, his fans have been with him.
When Springfield takes the stage, audience members sing, clap, and some even dance, as the rock musician gets Stripped Down started with "I Get Excited." Also impacted by the impending storm, Springfield discloses, "I guess we are here in Jersey for a couple of nights," to audience cheers.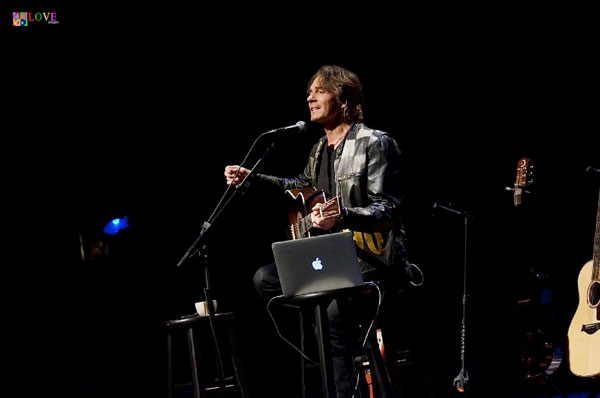 At this point, Springfield smoothly segues into "An Affair of the Heart."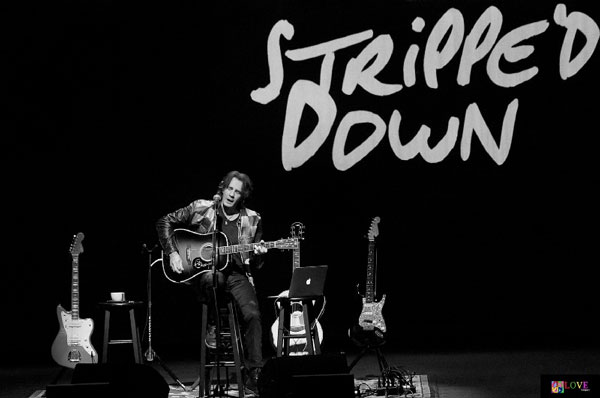 As he strums his guitar and sings, But don't try to tell me, the audience doesn't miss a beat singing, You think it's all physical. It goes much deeper than that. You ought to know it's an affair of the heart.
It cannot be denied as the evening progresses, that this song is a metaphor for the love shared between Rick and his multitude of worldwide fans, and the fans and their undying love for Springfield.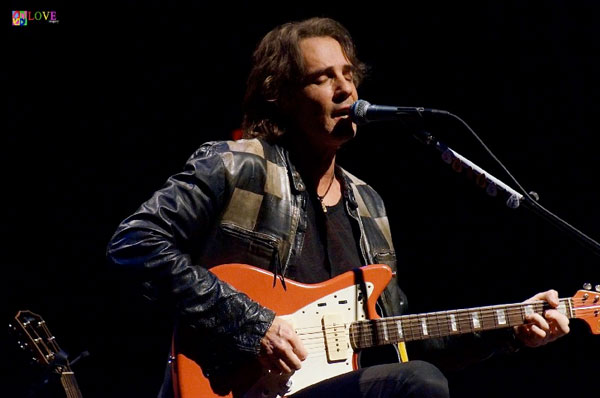 In addition to singing his most famous tunes, the artist also takes time to share heartwarming and often humorous stories of his life beginning with his early days including growing up in Australia, traveling the world as a military brat, the making of early life-long musical friendships, and the making of the music itself.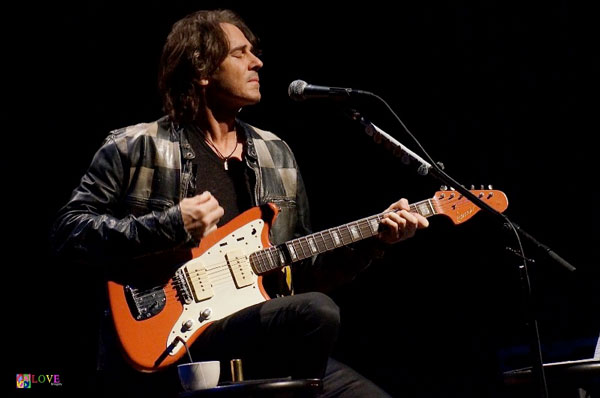 One of his earlier anecdotes dates back to 1968. Rick was 17 and he and his bandmates arrived in Vietnam via an open helicopter to entertain the troops. They assumed they would be protected, so they were surprised when they were questioned if they had any guns! As the concert began, they had to quickly take cover as grenades and bullets were flying just 50 yards away! All in all, Springfield exclaims, "It was pretty freaking scary!"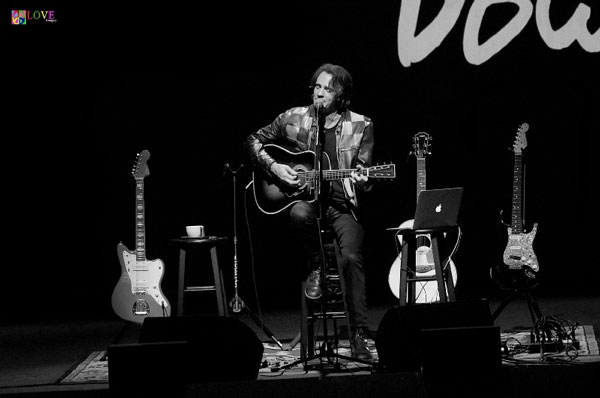 Some additional Stripped Down highlights include a mash-up of "Jessie's Girl" and Tommy Tutone's "867–5309 Jenny" along with a slice of The Knack's "My Sharona," thrown in just for fun.
Audience members are also delighted after Rick's rendition of "The Human Touch" when Springfield shouts, "We all need the human touch!" and then runs into the audience for crowd surfing, selfies, and lots of hugs from his admiring fans.
The evening takes on a melancholy tone, as Springfield reveals he understands the yin and yang of life when his father passed away just as his career was taking off. He sadly states that his Mummy, too, recently passed in December, and Springfield pours open his heart singing "Four Billion Heartbeats" and "My Father's Chair," while audience members view family photos on the big screen.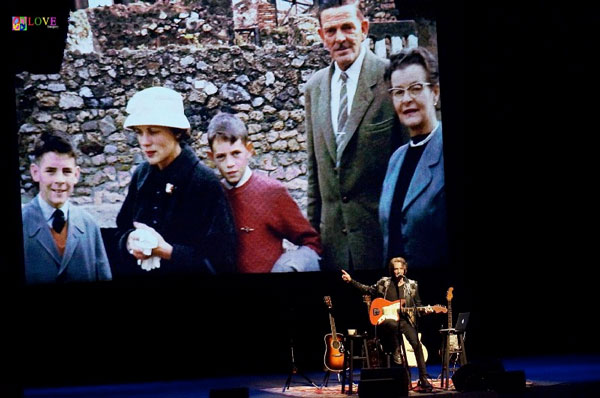 At the song's conclusion, Springfield uses his arm to wipe away tears as audience members stand and applaud these heart wrenching tunes.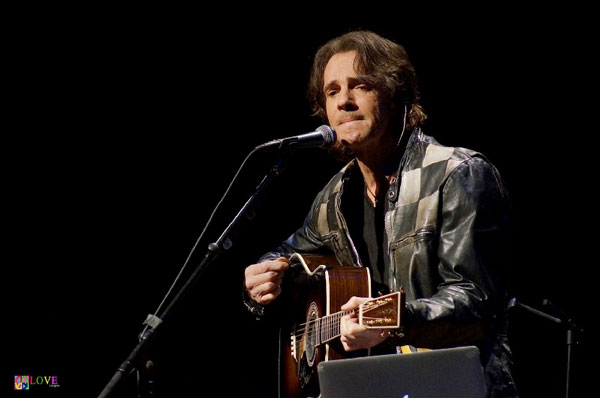 The concert wraps up with Springfield disclosing that it was while he was taking a stained glass-making class, he became friendly with a man named Gary — and Gary's girlfriend, for whom he soon began to develop feelings. He started putting the experience to music using the lyrics "Gary's Girl," but it just didn't work. Once he changed the lyrics to "Jessie's Girl," however, he had his hit, and, as they say, the rest is history!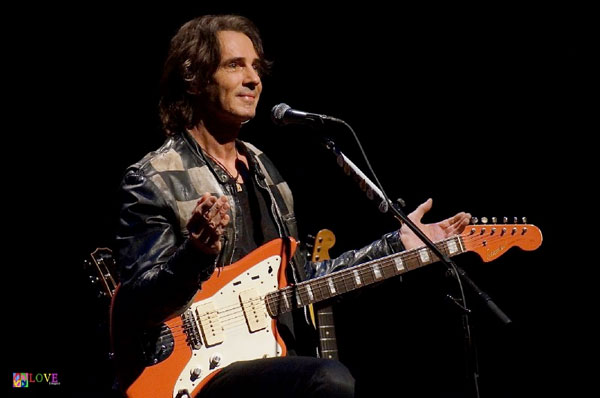 All in all, Rick Springfield's Stripped Down is a nostalgic evening featuring laughter and tears, heartwarming stories, and wonderful music and guitar strumming.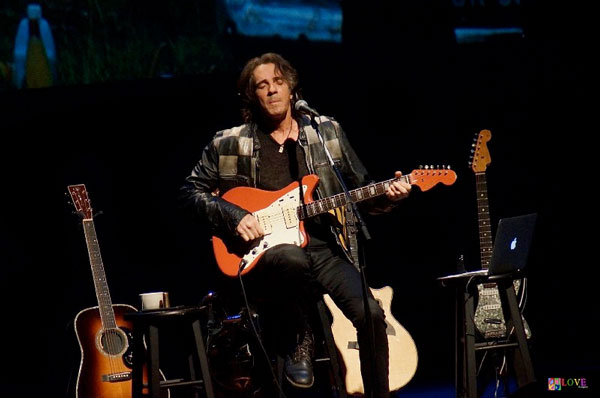 For more information on upcoming events featuring Rick Springfield please visit www.rickspringfield.com. For more information on future performances at BergenPAC — including Itzhak Perlman on October 21st and Kathy Griffin on November 4th — please visit bergenpac.org or call (866)753–9874.
Photos by Love Imagery
Love Imagery Fine Art Photography. all you need. peace/love/flower/power