originally published: 01/03/2018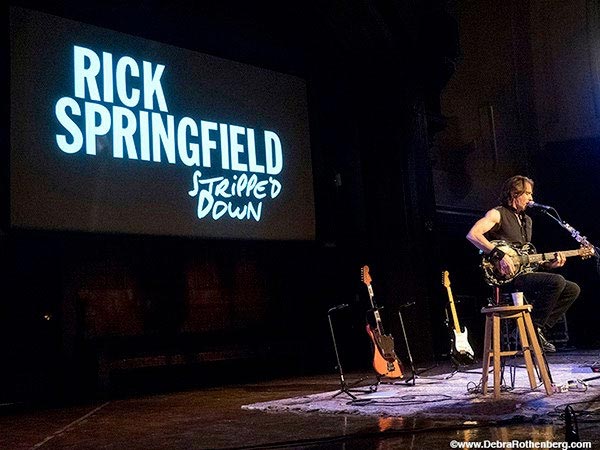 No matter how many hits he's had throughout his career, Rick Springfield will always be associated with the '80s – a period in which he portrayed Dr. Noah Drake on the hit soap opera, "General Hospital," while topping the charts with "Jessie's Girl." But that's only part of his story.
In the past 10 years, Springfield has released three albums of new music, another featuring lost demos and another with songs created for children; he's published his autobiography, "Late, Late at Night: a Memoir," and "Magnificent Vibration: A Novel;" and has had several acting roles including Showtime's "Californication," the feature film "Ricki and the Flash" and CW's "Supernatural." In 2014, he was honored with a star on the Hollywood Walk of Fame.
With a new album ("The Snake King") coming out on January 26th, it's safe to say Springfield's story is still being written. You can hear songs from throughout his career along with tales from the artist himself in a special "Stripped Down" acoustic performance at Mayo Performing Arts Center in Morristown on Saturday, January 6th.
"It's very one-on-one with the audience and feels like I'm playing in my living room," said Springfield. "I really enjoy it. It's 180 degrees from my live band show and is a great opportunity to play my music in a unique setting. There's a lot of humor and stories in the show, and I get a chance to really converse with the audience."
When the songs are performed in the "Stripped Down" fashion, Springfield says the lyrics move to the forefront. Some of his most popular hits turn into sing-alongs, but the show is more than just his regular concert done acoustically. The stripped down version includes some songs that he only performs in this unique setting.
"Because it's just me up there, I can ad lib and change it around every night which keeps me on my toes and makes it interesting for me," he added. "The songs that had big guitars and keyboards and background vocals still work with just one voice and one guitar. That's how they were first written. I have lived a fairly odd life and it definitely lends itself to the stories. A lot of which became songs."
Springfield, who was born Richard Lewis Springthorpe, grew up in Melbourne, Australia. In the '80s, he had over a dozen songs reach the Top 40 in the USA between "Jessie's Girl" in 1981 and "Rock of Life" in 1988. While the former has become something of an anthem for the decade, many of his other hits have received far less radio airplay over the years. Fans will likely hear some songs they haven't heard for years, and some they've never heard before.
"I used to do 'Honeymoon in Beirut,' which I always liked as a song and is very lyric driven, but I add new stuff all the time so that one doesn't see the light of day much anymore," Springfield explained. "I sometimes do 'Souls' and 'Written in Rock.' There are also songs from my childhood and first bands growing up in Australia to give the whole thing a bit of history. There ends up being quite a few songs that are exclusive to the solo show."
One person who has seen hundreds of concerts over the years is Debra L. Rothenberg, a professional photographer born and raised in New Jersey who lives in New York City. She covered one of Springfield's "Stripped Down" shows and not only stayed for the entire performance, but said it one of the 10 best shows she had ever seen.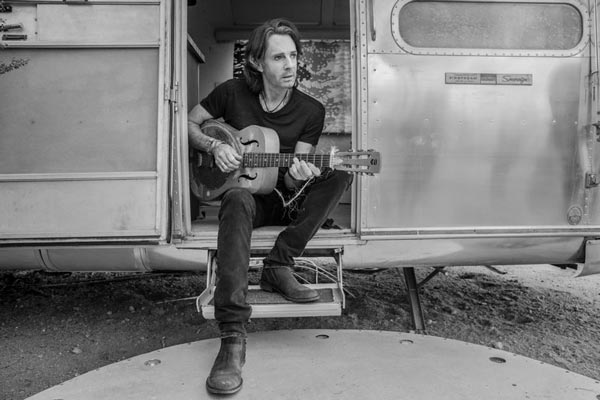 Springfield's upcoming album is a bit darker than most of his catalog. It dives a bit into the blues on a few tunes and rocks out on others. It's one in which he gets the opportunity to showcase his underrated guitar skills. While he doesn't plan on playing any of the new tracks in Morristown, the acoustic setting still give him a chance to show off his guitar chops.
"I always thought after playing guitar for 50 years if I don't have some chops by then I should give it up," said Springfield. "I love playing guitar. I always have. It was my way out of school and the problems of adulthood. It gave me a voice before my voice even changed from puberty. I love the guitar and the solo show gives me a bit of a chance to play."
The show on Saturday is the only area appearance on Springfield's schedule as of yet. In addition to shows across the country, he will be the official host and musical captain of The 80s Cruise from Fort Lauderdale to Nassau, St. Thomas, Tortola and Coco Ca that takes place in March. Along with original MTV VJs Nina Blackwood, Mark Goodman and Alan Hunter, the cruise features performances by 80s bands like Loverboy, Mike + The Mechanics, Berlin, Lou Gramm, Billy Ocean, Thomas Dolby, Tommy Tutone and more. The cruise also includes performances by the '80s band, Jessie's Girl.
When asked about how it feels to have a song be thought of as such a big part of the '80s, Springfield says, "I'm happy that it's still remembered at all. There are jeans, makeup and even a porno movie named Jessie's Girl, so it's kind of taken on a life of its own. Yikes!"
In addition to releasing a new album, Springfield continues to act and further his writing career. He enjoys playing roles that go against the image people have of him such as his takes as a twisted rock star, a messed up psychiatrist, and a demented preacher who kills people. He said he'd love to return to Broadway someday, but would prefer to tackle it from the writing side.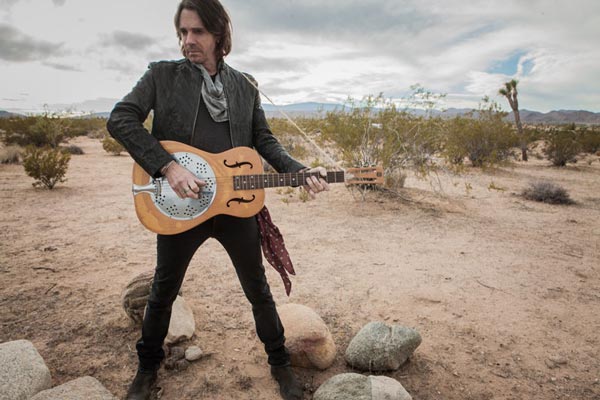 Springfield was never an actor turned musician, he was always a musician who acted. Looking back, his success on "General Hospital" both helped and hurt his career in major ways. It led to a generation of female fans, but it likely hurt his credibility as a rock and roller on the male side.
"It was a double-edged sword," admitted Springfield. "Now I think 'General Hospital' is remembered with nostalgia, but it was a bit of a burden in the early '80s when I was trying to present myself as a serious musician/writer at the same time as my character was uttering reams of incredibly lame dialog to pretty nurses."
To get a much better feel for Springfield's career, be sure to catch his "Stripped Down" show at Mayo Performing Arts Center. You'll learn the stories behind the songs and get insight into the life of a talent artist who has faced lifelong battles with depression, fear of failure and self-doubt. You'll hear songs which may have been part of the soundtrack to your own life, while leaving the show feeling a little closer to his own.