---
BIG NEWS! Here's the 50th Issue of NJ Stage Magazine -- Click here
---
REVIEW: "The Net Will Appear" at Mile Square Theatre
By Adam F. Cohen
originally published: 09/26/2017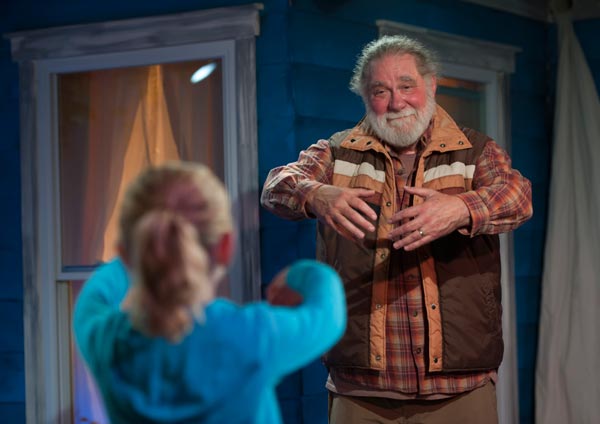 Finding meaningful connections across a divide is the theme of many an artistic work.  Building bridges and friendships can be difficult in a world of Instagram and noses in phones.  Generations are apt to swipe their way into relationships.  But do they last? Are they real, caring relationships that will have a lifelong impact? These are some of the issues brought to bear in Erin Mallon's likable world premiere play The Net Will Appear at Hoboken's Mile Square Theatre.
Bernard (Richard Masur) spends his days on his roof, in a chair, drinking Jim Beam and hoping to snare the annoying birds with mousetraps in his trees.  His unseen wife is depressed or has Alzheimers.  One day his next door neighbor Rory (Maltida Lawler) pops out and strikes up a conversation.  Precocious is an understatement to describe her.  She's clearly smart, spends way too much time within the confines of bickering mom and bonus-dad.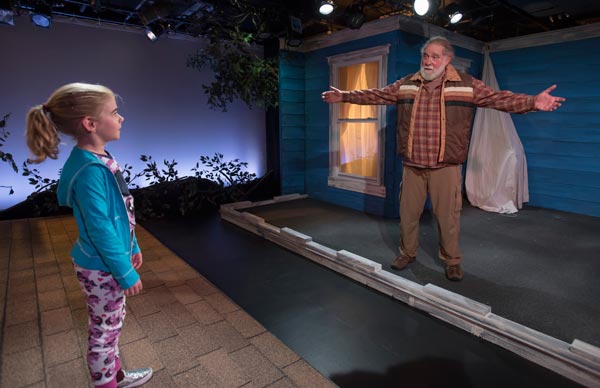 This is a tender, moving, slice of lives.  Mallon dialogue snaps with wit and craft.  She in concert with director Mark Cirnigliaro create memorable characters with amazingly strong performances from Masur and Lawler.  Masur is known for generations of work on sitcoms from Rhoda and One Day at a Time to Netflix's Orange is the New Black and films like My Girl and Risky Business.  His casting is surprising and deft.  Bernard is defensive, private, gruff but clearly won over by Lawler's Maltilda.  It is great to see an actor typically cast in supporting boyfriend/husband/agent roles play a true character lead.  And Masur rises to this challenge, melting the tough exterior with great facials and warm acting.  Over the course of four scenes, each set in a different season, across a year, Bernard and Rory grow closer…while never breaching the distance of their roofs.  Lawler is cute and delivers a pert, knowing performance.  The two-hander works as each seeks sanctuary and companionship on their roofs.
Lawler has a way with a line.  She hits the laughs but also delivers a tender performance.  Rory can be vulnerable given her life circumstances and retreats to the roof with curiosity and candor.  She's energetic, cute, and winning so it is easy to see how each would be drawn to the other.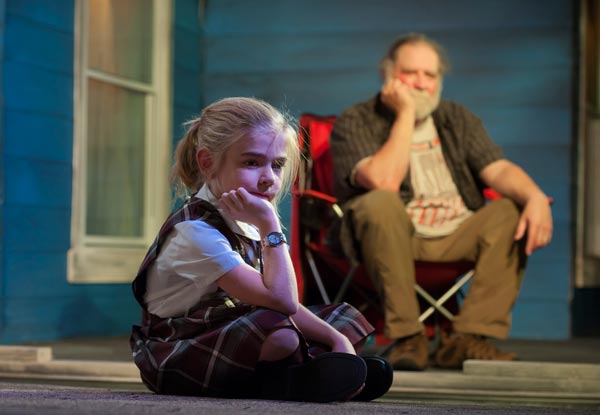 Together the actors create a nice balance – she's honest, forthright and all too apt to speak.  He's guarded for realistic reasons – especially given her age.  Yet over the course of time, their relationship begins to matter to one another.  They are exactly what the other needs as they meditate on friends, aging, school, religion with subtle charm and easy, knowing humor.  Bernard never talks down to Rory or patronizes her which is so rare in works featuring older adults.  And credit for this restraint again belongs to Mallon's rich text, Cirnigliaro's deft direction and Masur's craftiness as an actor.  The production is credible, warm and engaging.  It deserves a longer life, hopefully with the tandem of Masur and Lawler.
---
The article continues after this ad
---
---
The Net Will Appear plays through October 8.  Mile Square Theatre is located at 1400 Clinton Street in Hoboken, New Jersey. Tickets are available online.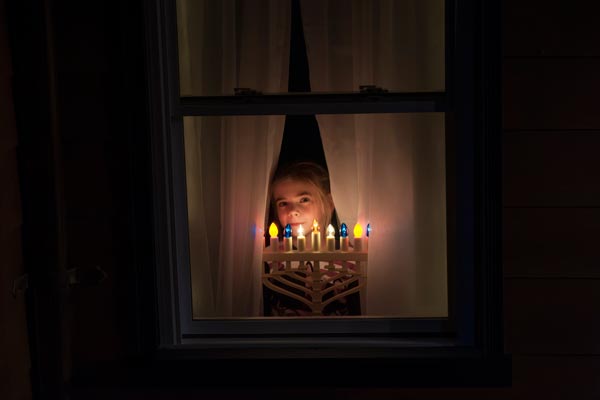 Photos by Joe Epstein
---
For more by this author, click here
---


The Lord Stirling Theater Company Presents "Treasure Island"
(BASKING RIDGE, NJ) -- The Lord Stirling Theater Company will present Treasure Island in the English Barn Theater at the Farmstead Arts Center October 5-7 and October 12-14. Adapted for the stage by award-winning playwright Ken Ludwig (Lend Me a Tenor, Crazy for You) from the classic novel by Robert Louis Stevenson, Treasure Island follows the adventures of a boy named Jim Hawkins who comes into possession of a treasure map.
---
Premiere Stages to Present World Premiere of Liberty Live Commission "Black Tom Island"
(UNION, NJ) -- Premiere Stages at Kean University will present Martin Casella's Black Tom Island from October 11-21 at Liberty Hall Museum (1003 Morris Avenue, Union, N.J.). Originally commissioned over a two-year cycle through Premiere's Liberty Live Commission, Black Tom Island will feature actors Damian Buzzerio, Mason Hensley, Jenna Krasowski and Bart Shatto. Producing artistic director John J. Wooten directs.
---
American Poetry Theater Presents "Gun Love"
(LONG BRANCH, NJ) -- The American Poetry Theater presents Gun Love from October 5-7.  The play, written by cast and community members, runs about one hour and is a collection of monologues and a skit dealing with gun violence in America.  
---
Seuls en Scene 2018 Runs This Week At Lewis Center For The Arts
(PRINCETON, NJ) -- Princeton University's Lewis Center for the Arts, Department of French and Italian, and L'Avant-Scène will present the seventh annual Seuls en ScèneFrench Theater Festival, which will take place from September 21 to 29 at venues across the University's campus. Most performances will be in French with English subtitles; all are free and open to the public.
---
Smugbug Productions presents The Eleventh Hour! at The Raritan River Festival
(NEW BRUNSWICK, NJ) -- The Eleventh Hour!'s Chris Pasi with composer David Seamon for a night of acoustic renditions of songs from the rock musical comedy at the Raritan River Festival at Boyd Park in New Brunswick, NJ on Sunday, September 30 at 1:00pm. 
---


Two River Theater Presents The World Premiere of "Pamela's First Musical"
If anyone ever doubts that New Jersey is home to great theatre, just point them to the world premiere of "Pamela's First Musical" at Two River Theater. The cast and creative behind this show by Wendy Wasserstein and Christopher Durang includes a combined total of more than 25 Tony Award nominations and seven wins. It's a cast that would look impressive at any theatre – Broadway  or otherwise. According to one of the stars, the opportunity to work with the 10-time Tony Award nominee director/choreographer Graciela Daniele and to be part of a new musical was too good to pass up.
---
The Jersey Devil on stage: An interview with playwright Brandon Monokian
Up-and-coming New Jersey native Brandon Monokian has worked as an actor, writer, director, producer, and popcorn sample distributor. He wrote and starred in the film Happy Yummy Chicken and co-founded the production company Love Drunk Life with Katie Frazer. Together they have produced plays, films, books, and, to support their creative work financially, a product line: lovedrunklife.com. Monokian received national attention through Revolutionary Readings (his TEDx talk at Princeton Library), which was used to fight the banning of the book Revolutionary Voices from two New Jersey libraries. 
---
An Interview With Nicole Pandolfo
Nicole Pandolfo is a talented playwright from New Jersey whose work has been produced on four continents along with readings and productions throughout the Garden State. Her play, Brick City, is currently being presented at Premiere Stages at Kean University now through September 23rd. The play was commissioned and developed via the NJPAC Stage Exchange program. Premiere's production features Rafael Benoit, Jacqueline Correa, Madison Ferris and Chris Grant under the direction of Jessi D. Hill.
---
Ritz Opens Season With "Incorruptible"
Fun seems to be the operative word for "Incorruptible," the production that opens the fall season at  the Ritz Theatre Company on Thursday, September 13.
---
"Bright Star" at Surflight Theatre
Steve Martin and Edie Brickell's Broadway musical "Bright Star" has come to Surflight Theatre in Beach Haven. The comedian and the songwriter created the show after collaborating on a Grammy-winning bluegrass album called "Love Has Come For You." "Bright Star" is set in the American South in the 1920s and '40s, and it's on a similar musical wavelength. We recently spoke with Surflight's Artistic Director Steve Steiner, actor Adrianne Hick and director Elizabeth Lucas about bringing "Bright Star" to Long Beach Island.
---
Event calendar
Friday, Sep 21, 2018
---
MUSIC

---
---
---
---
---
---
---
---
---
---
---
THEATRE

---
Souvenir

@ Surflight Theatre, Beach Haven - 8:00pm
---
---
The Shuck

@ Cape May Stage, Cape May - 7:30pm
---
---
---
---
Evita

@ Broadway Theatre of Pitman, Pitman - 8:00pm
---
---
---
---
---
---
Brick City

@ Premiere Stages at Kean University, Union - 8:00pm
---
COMEDY

---
---
FILM

---
---
---
LECTURE

---
---
View all events
---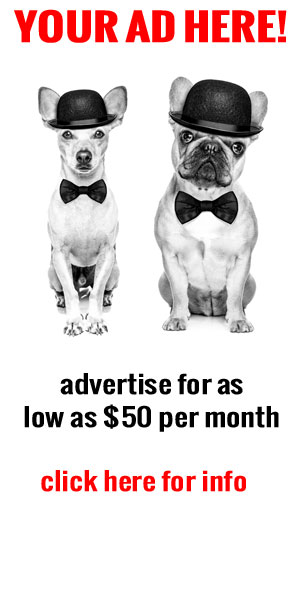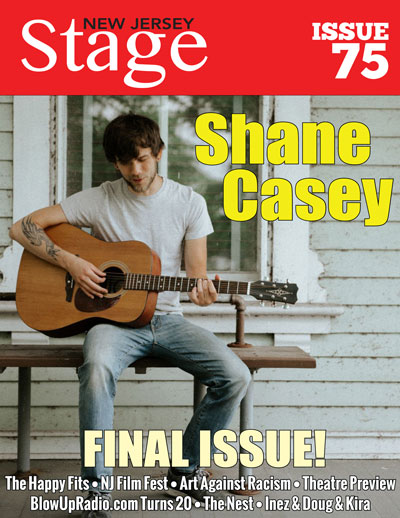 For more on our awards, click here