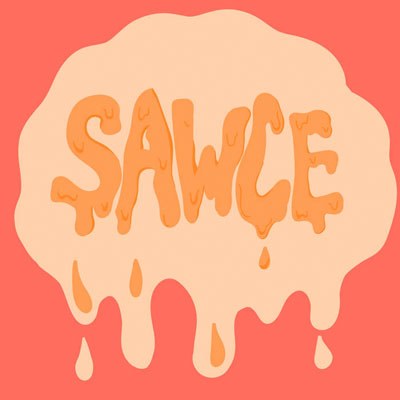 SAWCE is an instrumental progressive/math rock band from New Jersey. Their sound is influenced by many artists such as CHON, Polyphia, Vasudeva, Washed Out, Toro Y Moi, The Fall of Troy, The Contortionist and countless others. According to their bio, SAWCE just wants to have fun and make fun music.  The band consists of Adam Dabee on guitar and Dom Portera on bass.
The band's debut EP is available at Bandcamp. The EP is pretty straight ahead Math Rock and not bad for a first EP.  A lot of math rock can sometimes all sound the same with the more experienced players usually forging  ahead developing their own sound.  The Ep sounds a little like the more mature "Via Luna" or New Jersey based "Vasudeva" yet moving along with good knowledge and playing ability to traverse  the basic math rock genre in their own way. The band doesn't really cover any new ground in the Math Rock community, but they know what they are doing and sound good doing it.  
Some of the better tracks on the EP are, "School", "Puggle", and "Comfort". The last track on the EP, "Comfort", is a great example of American math rock with its typical, reverse philosophical irony and lyrics mixed with mathy guitar work.  
New Jersey is not a quite the hot bed for Math Rock so any local addition to this genre is very much invited.  I would look forward to hearing more from this band as they progress in the development of their own sound.
---
originally published: 2017-12-16 01:00:00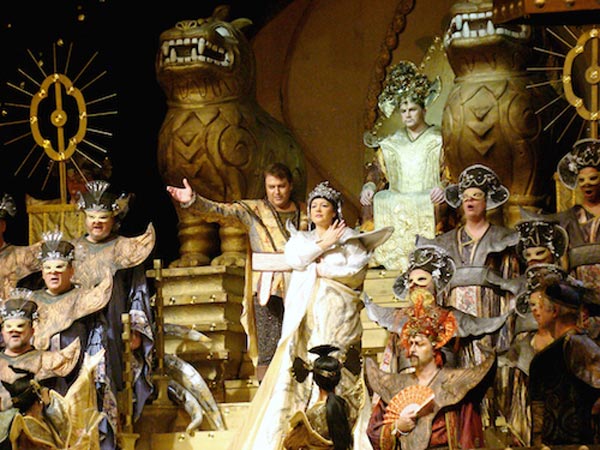 Puccini's Last Opera Makes Its First Appearance At Verismo Opera
My boss, the CEO of OPERA America, has a favorite "first question." Every time he interviews an opera creator, artist, board member or business partner, he asks them, "What is the first opera you saw? Who took you?"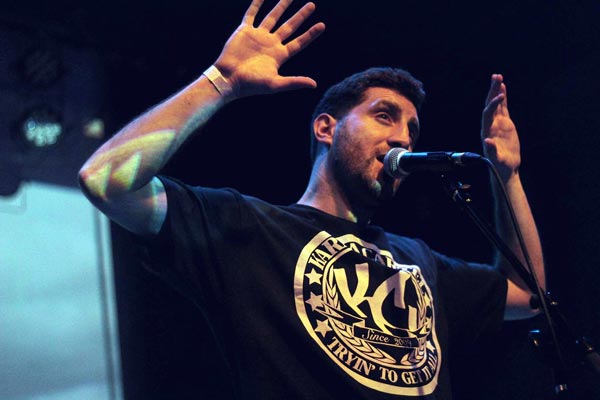 Statement From Chris Rockwell Regarding 2018 Asbury Music Awards
It's been over ten years since I first started out performing in Asbury Park. My first performance there was during the Wave Gathering, when Rick Barry invited me to do a show with him at Twisted Tree Cafe. I felt very welcomed since day one, even though I was a poet who rapped with a band. Nobody was really sure what to do with me, but they still took me in. We all know how much things have changed in the elapse of that decade. We were doing poetry on Cookman Avenue when most of the buildings still had wooden windows, and Langosta Lounge was a shady dive called Club Deep. Now, there are bigger venues with better sound systems, and more money being poured into it all, but one thing has not changed. All the venues are still being booked by straight white people, and mostly older white dudes.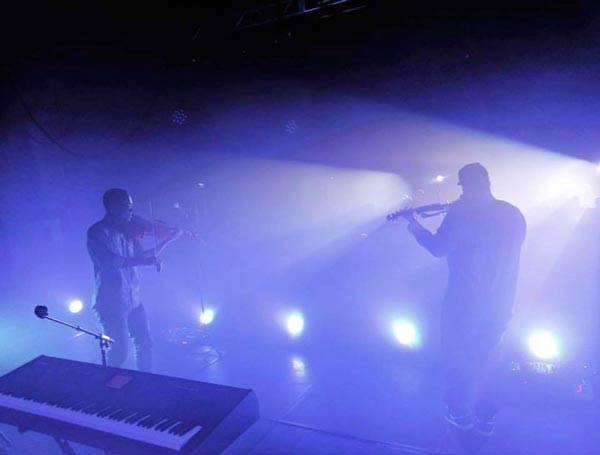 Boundary-Defying Black Violin Blends Classical, Hip-Hop, Rock and More
It happens mostly at the airport. Or when they're getting on an elevator. Wil Baptiste says when he and longtime friend Kevin Sylvester are spotted carrying their musical instruments cases, people usually assume that saxophones or trumpets are inside.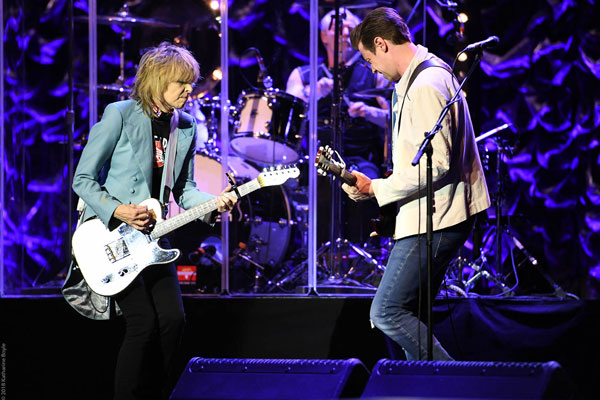 PHOTOS from The Pretenders at Mayo Performing Arts Center
(MORRISTOWN, NJ) -- On Monday, April 2nd, The Pretenders (member of the Rock and Roll Hall of Fame Class of 2005) came to the Mayo Performing Arts Center in Morristown. Photographer Katharine Boyle was on hand to take some photos.