This article is from our magazine. To view it in its original format, click here
REVIEW: Free Fire
By Eric Hillis, TheMovieWaffler.com
originally published: 04/26/2017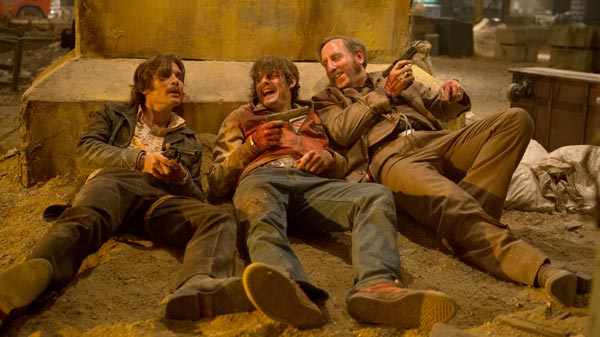 After delivering one of 2016's most disappointing releases - his adaptation of JG Ballard's High-Rise - director Ben Wheatley makes a quick return with an equally ambitious project. But while Free Fire is an improvement on his treatment of Ballard, it's yet another case of Wheatley biting off more than he can chew.
They say tragedy plus time equals comedy, and so we're now at a point where IRA gunmen can act as the protagonists of a knockabout British action-farce (it's impossible to imagine this premise with Islamist terrorists substituted for their Irish equivalents). Set in the late '70s,  Free Fire sees a pair of IRA men - Cillian Murphy's Chris and Michael Smiley's Frank - arrive at a Boston warehouse with the intention of buying an arsenal of machine guns, accompanied by the latter's unhinged junkie brother in-law Stevo (Sam Riley) and his laid back pal Bernie (Enzo Cilenti). The seller is South African douchebag Vernon (Sharlto Copley), flanked by his former Black Panther sidekick Martin (Babou Ceesay) and a pair of heavies in Jack Reynor's Harry and Noah Taylor's Gordon. Acting as go-betweens are Armie Hammer's suave negotiator Ord and Brie Larson's Justine, the sole female caught in a dick-swinging contest.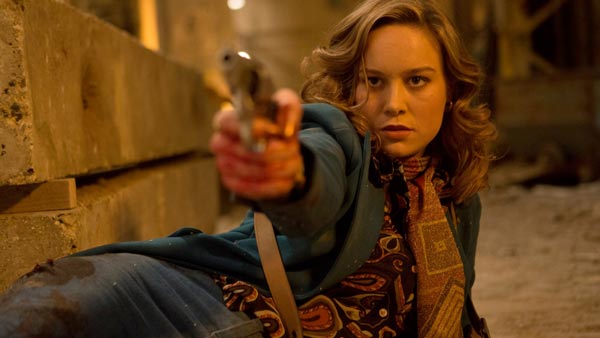 Free Fire is strongest in its early scenes as Wheatley and co-writer Amy Jump lay out their side-burn sporting chess pieces on the board. The Boston accents are about as authentic as the Irish brogues of Live by Night, with Americans played unconvincingly by British, Irish and Australian actors. Ironically, it's Ceesay, saddled with the film's most cartoonish role, who comes across as the most authentic; don't ask me why, but black British actors seem to adapt to American accents with greater ease than their white counterparts. This creates the feeling that you're watching a play, but it actually plays as a strength. Wheatley has assembled a cracking ensemble, and they're clearly having a lot of fun in these early scenes, trading macho insults like David Mamet's real estate sharks of Glengarry Glen Ross.
It's when the movie explodes into an extended action sequence that Wheatley begins to struggle with his own material. In his first time attempting large scale action, Wheatley is found to be out of his depth here, much to his film's detriment. This is chiefly down to his struggles with conveying the geography of his location and the spatial relations between his many characters. After an initial skirmish, the players retreat to various spots around the warehouse, but with Wheatley shooting mainly in close-up and medium shots, we have no idea where the characters are in relation to each other, and it all quickly becomes confusing. When the characters first enter the warehouse, Wheatley follows them in a Reservoir Dogs style tracking shot when his camera should be roaming the environment, hardwiring its nooks and crannies into our brains (think of how Fede Alvarez establishes his similarly limited location in Don't Breathe).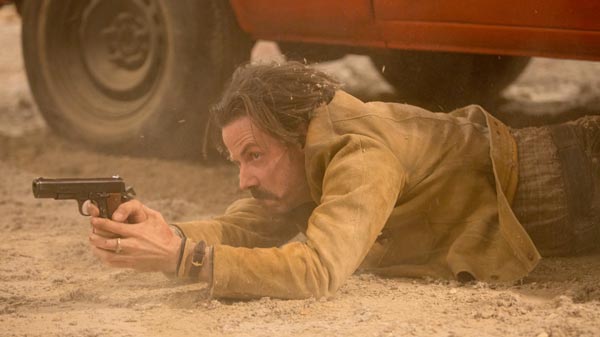 When 90% of your movie consists of one long single location set-piece, you really need an innovative approach to prevent it becoming repetitive, but Wheatley and Jump fail to conceive of any interesting developments or twists. They also lose track of some of their characters, focussing chiefly on those played by Murphy, Copley and Hammer, while neglecting the others to a degree that often causes surprise whenever they make a re-appearance. Larson's Justine is introduced in a manner that suggests she's set to play a pivotal role, but she's really only there to facilitate some sexist '70s humor.
---
The article continues after this ad
---
---
For a movie in which every character is shot multiple times, and given its comic tone, the violence of Free Fire is all too restrained. Save for a gory moment involving a van, the sort of 'splatstick' you might expect from such a scenario is notably absent. All the laughs come from the dialogue (mostly from Smiley and Copley, who finally gets material that suits his one-dimensional 'Saffer' schtick), when we should be laughing at the action also. Wheatley and Jump have done a fine job of putting witty one-liners in the mouths of their characters, but when it comes to putting guns in their hands, I wish they had sold their script to a director more comfortable with visceral action.
3 Stars Out of 5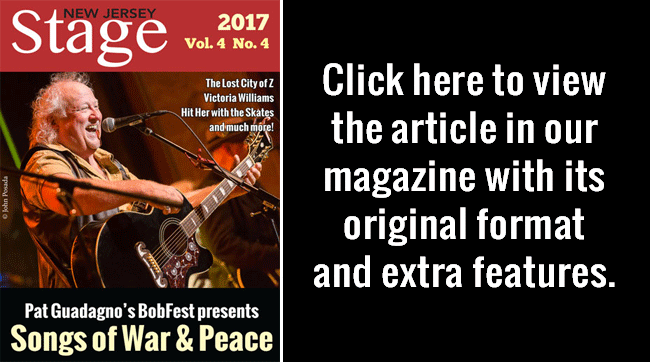 ---
For more by this author, click here
---


Monmouth Arts Presents Sneak Peek Screening of "Never Look Away"
(RED BANK, NJ) -- See the movie before New York or Los Angeles! Monmouth Arts will provide another installation of its "Film Sneak Peek" series with Never Look Away, an epic tale of art and history spanning three turbulent decades of 20th-century Germany, on November 29 at Bow Tie Cinemas in Red Bank at 7:00pm. 
---
"The Brighton Bar - Home Of Original Music" Documentary To Be Screened In Long Branch
(LONG BRANCH, NJ) -- From the 1970s to today the Brighton Bar has been a live music venue and a staple of the New Jersey music scene.  On Wednesday, November 28th at 7:00pm, a free showing of The Brighton Bar - Home Of Original Music  - a documentary about the venue will be screened at The NJ Rep West End Arts Center.
---
Westfield IFF and James Ward Mansion Host Pop-Up Gin Joint with Movies at the Mansion
(WESTFIELD, NJ) -- Big Dreams & Silver Screens, the organization responsible for the Westfield International Film Festival, is happy to announce their end-of-year celebration and fundraiser, "Of All the Gin Joints" on December 6 at the James Ward Mansion. The evening is a Casablanca-inspired party that will feature a pop-up gin bar, light bites by Feast Catering, live music by Tony Mowatt, and a screening of Casablanca.  Westfield native, Francesca Rizzo will also be screening a complementary independent noir short film, Sullivan's Last Call – "a sexy little film about celibacy."
---
2018 International Film Festival Brings 4 Award Winning Foreign Films To Vineland
(VINELAND, NJ) -- Enjoy four highly-acclaimed award-winning recent foreign films representing diverse cultures at the 2018 International Film Festival, starting Monday, November 26, at the Levoy Theatre, 126-130 N. High St., Millville, NJ. The four films—A Fantastic Woman, The Interpreter, 1945, and Sammy Davis, Jr.: I've Gotta Be Me—will introduce the theatergoer to the universality of themes that are common to Jewish and other international themes. They are representative of the finest of today's international cinematographic art.
---
NJSO presents Star Wars: A New Hope in concert on Thanksgiving weekend
(NEWARK, NJ) --The New Jersey Symphony Orchestra presents screenings of the complete film Star Wars: A New Hope with Oscar-winning composer John Williams' musical scores performed live on Thanksgiving weekend, November 23–25. Performances take place in Red Bank, Newark, and New Brunswick.
---


REVIEW: "First Man"
The image that most defines the 20th century is that of a man standing on the surface of the moon. The man is astronaut Neil Armstrong, but we can't see his face as he's wearing a helmet, the glass of which reflects our collective achievement back at us. When he took a small step, we all took a giant leap with him, and Armstrong instantly became more than a mere man, a symbol. With First Man, director Damien Chazelle takes us inside the famous helmet, stripping away the symbol to tell the story of Armstrong the man.
---
REVIEW: "Halloween"
In 2013, John Carpenter's Halloween received a 35th anniversary blu-ray release. The accompanying booklet credited the following line of dialogue to Jamie Lee Curtis's babysitting heroine Laurie Strode: "Was it the boogeyman?" Of course, that's a misquote. In the scene in question, Laurie admits to herself that "It WAS the boogeyman," to which Donald Pleasence's Doctor Loomis solemnly replies, "As a matter of fact, it was."
---
REVIEW: "Cold War"
Back in 2006, German cinema scored something of a breakout global hit with Florian Henckel von Donnersmarck's The Lives of Others, which followed the travails of a group of disgruntled, pro-western artists in communist era East Germany. At the time I couldn't help viewing the protagonists of Von Donnersmarck's drama as the sort of people who would be just as discontented with their lot if they found themselves living in the capitalist west. The grass is always greener on the other side.
---
Baba Babee Skazala
Among the many intriguing films being screened at New Jersey Film Festival Fall 2018, one title immediately caught our eye — Baba Babee Skazala: Grandmother Told Grandmother.  
---
NJ Film Fest Preview: October 2018
(NEW BRUNSWICK, NJ) -- The New Jersey Film Festival Fall 2018 runs from September 14 to October 26 on the Rutgers University Campus in New Brunswick, NJ. Showcasing new international films, American independent features, animation, experimental and short subjects, and cutting-edge documentaries, the New Jersey Film Festival Fall 2018 will feature over 30 film screenings.  
---
Event calendar
Tuesday, Nov 13, 2018
---
MUSIC

---
---
---
---
---
---
---
---
THEATRE

---
Seeger

@ The Theatre at Raritan Valley Community College (RVCCArts), Branchburg - 1:00pm and 7:00pm
---
THE CHOIR OF MAN

@ Bergen Performing Arts Center (bergenPAC), Englewood - 8:00pm
---
---
---
View all events
---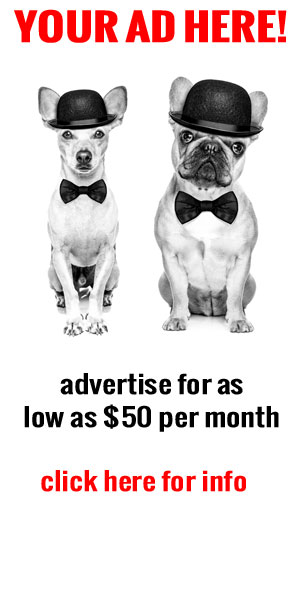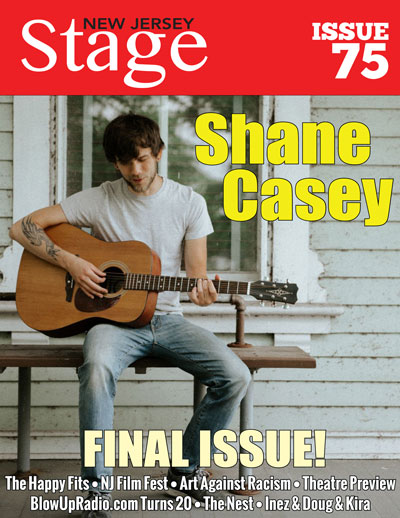 For more on our awards, click here