---
Tune into Radio Jersey with Lee Mrowicki every Monday through Friday from 6pm to 8pm
Broadcast on Asbury Music!
---
Recap of "A Few Uneven Rhymes" show at the Strand Theater
By Gary Wien
(FEBRUARY 7, 2009 -- LAKEWOOD, NJ) -- Jeff Raspe of 90.5 The Night had the unfortunate job of getting the night off to a rather somber note as he announced that a death in the family had canceled the appearance of Frankenstein 3000, who were scheduled to open the show. The show, which included several of the artists who donated tracks to the recent CD, "A Few Uneven Rhymes: A Tribute to Winter Hours" took place inside an art gallery at the Strand Theatre in Lakewood, the room provided an amazingly intimate setting for a night of great music. The reunion of Inbetween Dreams -- performing together for the first time in 20 years or so - kicked off the night instead. And they kicked ass! You would never have guessed that they hadn't been playing together through the years. Playing a set of songs from their heyday (and even "Welfare Kids" which sort of preceded their heyday) as well as their cover of "Say The Word" by Winter Hours, they blew the crowd away and left them yearning for a reunion tour. John Pfeiffer was even seen to be cracking a smile as chants of "Well of Souls reunion next!" emanated from the audience. This was the original lineup of Inbetween Dreams with the exception of the bassist. Christian Beach took care of the bass parts for the set. Beach was up next and Pfeiffer returned the favor by playing guitar for Christian's set. Beach play a couple of tracks from his brand new disc as well as a few from what will eventually be his next. By the first chord, you could just get the feeling that this was shaping up to be a great night. Christian's take on the Winter Hours tune, "I want" was amazing. It was one of my favorite performances by Beach that I've ever seen. Joe Whyte followed and was, as Raspe put it, "the acoustic sorbet between the rock bands." Playing solo, he started off with his cover of "If I Could Make You Hear Me" by Winter Hours, which is one of my favorite cuts on the cd. His brand of Americana-sound is absolutely perfect for a Winter Hours tune. He followed with "14 days", which was a great new tune that will hopefully show up on his next record. In fact, that song went over so well, that he followed up with an even newer track called "4th of July" that was written just last week. "I don't really write political songs, but I had a dream I punched George Bush in the face," said Whyte. "We've all had that dream, huh? Well, this used to be a sad song but now it's a joy to play. It's a song called 'Linden To La.'" His set also included "Devils In The Details", "Apology," and "No More." An interview with Whyte days prior to the show revealed to me the sad story of just how overlooked Winter Hours has been -- even within the New Jersey music community. Someone like Whyte would most likely have been a fan of the sprawling, country-edged, Americana-infused melodies of Winter Hours, yet he was unaware of the band until this project. It's a shame that local radio has largely forgotten about a band from the area that was every bit of the 80s college rock scene as bands like R.E.M. -- unfortunately, they just didn't go as far; however, the fact that the band has been so overlooked is just another reason why "A Few Uneven Rhymes: A Tribute to Winter Hours" is so important and why it succeeds on so many levels. The world premiere of The Parkway Charlies followed with an incredible cover of "Ten Minutes" by Winter Hours -- probably my favorite Winter Hours song of all-time and one that has been drawing rave reviews from the CD. Compromised of five guys and two women, the band had a very cool sound and provided a great contrast to the other acts of the night. The newest member of the band also contributed the track "Walk Away" from his band The Miscreants, and the band played this track in addition to several which will show up on their debut cd, which is expected to be released later in the year. While the band may be new, many of the band members will be familiar to long-time music fans in New Jersey. The lineup includes Matthew Davis (The Vestrymen), Billy Donohue (The Blases and The Vestrymen), Ken Meyer (Life in a Blender), Racine Romaguera (Wooster Sang), Matt Friedlander (Painted Birds, The Miscreants, and The Northvale Sound), and Aviva Patz (Client No. 9). The headliner, Gordon Gano and the Ryan Brothers closed out the night with a set of tunes that will largely form the tracks on their upcoming debut album. The highlights included the intense "Wave and Water", their cover of "Familiar Places" by Winter Hours, "Father Interferred", "Got No Choice", and "The Way That I Creep." Several of the songs will be favorites of fans of the Violent Femmes (Gordon Gano's legendary alternative band) as they reminded me greatly of early work by the Femmes. The Ryan Brothers themselves are well known in the alternative rock world with their work in The Bogmen. Of course, no show by Gordon Gano would be complete without at least one song by The Violent Femmes and tonight would be no different. We were treated to a most unusual version of "Blister in the Sun" featuring mandolin, accordion, and violin. At one point Gano invited the lead singer of Inbetween Dreams (also named Gordon) to sing with him as they both ran through different parts of the song at the same time. It caused a rather interesting effect and sounded pretty cool and fresh at the same time -- especially since it was a song that virtually everyone in the audience had heard a zillion times. The band lived up to the billing and I, for one, cannot wait to get my hands on a copy of their album. There is talk it will be available sometime early in the summer. Gordon Gano and the Ryan Brothers will be performing just a handful of shows in the next few months, but hopefully a longer tour will take place after the CD is released. If one emerges, be sure to get a ticket. It will be well worth your time. The only negative part of the night stemmed from the somewhat underwhelming size of the crowd. As Jeff Raspe said before the last act came on, "sometimes you have to trust us." And he's right. Those who listened to people like Jeff Raspe and local writers who promoted the show saw a brilliant night of music. It was the same kind of magical night you find on the best nights of the Saint or Stone Pony. For me, it was my first show at the Strand Theatre. I doubt many will ever be as good, but I will definitely be back to see if that magic returns...
---
For more by this author, click here
---
More Articles You Might Like
| | | |
| --- | --- | --- |
| P!NK Announces 2019 Spring Dates, Tour To End At Madison Square Garden | Shawn Mendes To Perform At Prudential Center | New Kids On The Block To Perform In Newark With Salt-N-Pepa, Tiffany, Debbie Gibson, and Naughty by Nature |
| Whitney Houston Exhibit Opens at The GRAMMY Museum Experience Prudential Center | NJPAC To Present "Harry Potter and the Order of the Phoenix" In Concert with the NJSO | Iron Maiden Announces 2 Local Dates |
Event calendar
Sunday, May 19, 2019
---
MUSIC

---
---
Tash Sultana

@ The Stone Pony Summer Stage, Asbury Park - 6:00pm
---
---
MICHAEL BOLTON

@ Bergen Performing Arts Center (bergenPAC), Englewood - 7:00pm
---
---
---
---
---
---
---
The Bronx Wanderers

@ Jay & Linda Grunin Center For The Arts At Ocean County College, Toms River - 5:00pm and 8:00pm
---
---
THEATRE

---
Frost/Nixon

@ Pax Amicus Castle Theatre, Budd Lake - 2:00pm
---
---
Camelot

@ Algonquin Arts Theatre, Manasquan - 3:00pm
---
---
---
Rapunzel

@ Studio Playhouse Upper Montclair, Upper Montclair - 1:30pm and 3:30pm
---
---
DANCE

---
---
---
KIDS

---
---
Double Dare Live

@ Mayo Performing Arts Center (MPAC), Morristown - 1:00pm and 7:00pm
---
SPIRITUAL

---
---
View all events
---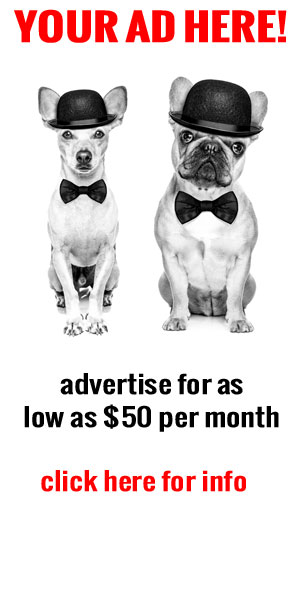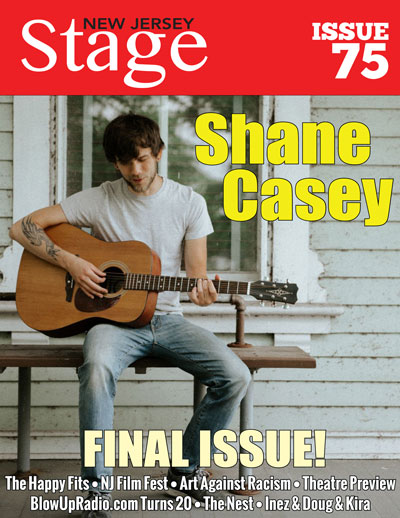 New Jersey Stage © 2019 by Wine Time Media, LLC | PO Box 140, Spring Lake, NJ 07762 (732) 280-7625 | info@newjerseystage.com

Images used on this site have been sent to us from publicists, artists, and PR firms.
If there is a problem with the rights to any image, please contact us and we will look into the matter.