originally published: 09/14/2017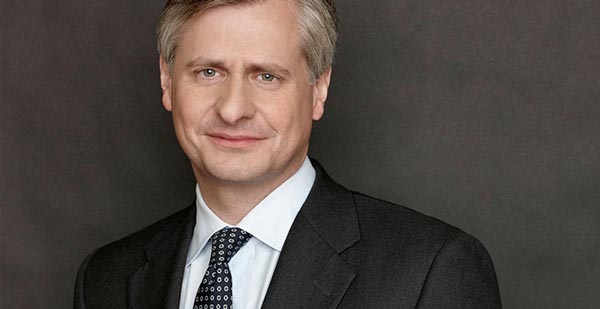 (TOMS RIVER, NJ) -- The Ocean County College Foundation presents the 1st Annual Blauvelt Lecture Series sponsored by Barbara & Harvey York and the Causeway Family of Dealerships. Pulitzer Prize-winner Jon Meacham will speak on Monday, October 23 at 7:00pm on the Main Stage, Grunin Center, Main Campus, College Drive, Toms River, NJ.  Presidential historian, Pulitzer Prize-winner, and contributor to TIME and The New York Times Book Review, Meacham is one of America's most prominent public intellectuals. 
A regular guest on "Morning Joe," Meacham is known as a skilled raconteur with a depth of knowledge about politics, religion, and current affairs. He understands how issues and events impact our lives and why historical context matters.
In this special presentation, Meacham will explore what 21st-century leaders in different fields of endeavor can learn from the greatest moments of our common past in his lecture, The Art of Leadership: Lessons from the American Presidency. This presentation – non-partisan in content and tone – ranges from Jefferson's pragmatism and JFK's capacity to recover from his own mistakes to the management of conflicting egos as shown by Reagan and FDR and how George H.W. Bush dealt with the end of his Presidency. Meacham discusses how history can inform the decisions all of us make every day in positions that demand creative and innovative solutions.
TICKETS: Lecture Only, 7:00 p.m., Main Stage, $40, Orchestra & Mezzanine. VIP Meet & Greet and Lecture, 5:30 p.m., Grunin Center Gallery, $75 includes wine, beer, and gourmet hors d'oeuvres (limited to 50 Guests). Please use Parking Lot #2.
Purchase tickets online http://grunincenter.org, call 732-255-0500, or visit the Box Office, Mon-Fri, 10am-5pm. Prices, dates, times, performers, and shows are subject to change.  Subscription Rates and Military Discounts (active US military/eligible veterans) may be available.
---