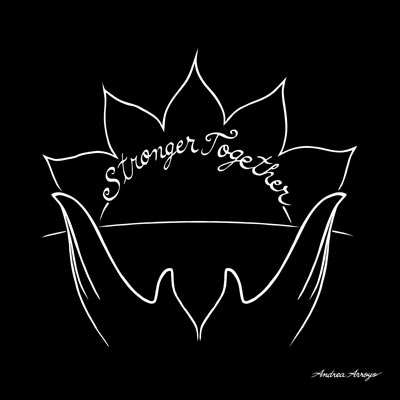 (TEANECK, NJ) -- The Puffin Cultural Forum presents "Unnatural Election: Artists Respond to the impact of the 2016 US Presidential Election." Exhibition is curated by artist and activist-curator Andrea Arroyo featuring images by over 230 international artists. "Unnatural Election" initially launched a day after the U.S. presidential election on November 8, 2016 as an online project that invited artists from around the world to submit their reactions. The response was massive and immediate, so far, Andrea Arroyo has received more than 300 works by over 230 artists from 37 countries, and the project keeps growing. The exhibit will be on display from September 24 through November 10, 2017.
This third physical installation of the exhibition features prints as well as original art that question the election's impact on social justice, race and gender issues, human rights, immigration, economic justice, the environment and international relations. Images feature paintings, drawings, illustrations, photographs, collages, quilts and poems by an vastly diverse group of artists who tackle concerning issues in styles that include literal, shocking, humorous and poetic.
The project aims to keep asking the ever-relevant questions: How do we face the impending challenges of the new presidency? How do we recover, rebuild and resist? Previous physical installation of "Unnatural Election" were held at Kimmel Galleries, New York University, and Out North Gallery in Anchorage, Alaska; the project will be traveling to additional venues in 2018.
The Exhibition Opening will be held at the Puffin Cultural Forum on Sunday, September 24, 2017 at 4:00pm.  Participating artists will be in attendance to present their works along with a discussion panel lead by artist and curator-activist Andrea Arroyo. The Opening is free and open to the public; snack and refreshments will be served.  The exhibit runs through November 10 with gallery hours open Tuesday through Thursday from 12:00pm to 4:00pm.
Artists include Andrea Arroyo, Mexico/USA; Ercan Akyol, Turkey; Lalo Alcaraz, USA; Maryam Amirvaghefi, Iran/USA; Marta Barragan, Mexico; Yael Ben-Zion, Israel/USA; Suzanne Benton, USA; Barry Blitt, Canada/USA; Serge Bloch, France; Steve Brodner, USA; Sue Coe, USA; Marco De Angelis, Italy; Denise Deleray, USA; Liza Donnelly, USA; Randall Enos, USA; Felipe Galindo/Feggo, Mexico/USA; Cau Gomez, Brazil; Sylvia Hernandez, Puerto Rico/USA; Martin Kozlowski, USA; Peter Kuper, USA; Robert Sikoryak, USA; Elizabeth Starcević, USA and Muhammad Zaman, USA (Complete list available upon request.)
---
The article continues after this ad
---
---
Andrea Arroyo is an award-winning artist and curator working in a range of media including public art, painting, drawing, illustration and site-specific installation. Her public art projects and commissions include The Morris-Jumel Mansion Museum, The New York Women's Foundation, El Museo del Barrio and The International Museum of Women. Honors received include New York Foundation for the Arts Fellowships, Global Citizen Award Artist, Clinton Global Initiative, 21 Leaders for the 21st Century and Outstanding Woman of New York. Andrea Arroyo has received multiple grants from the Northern Manhattan Arts Alliance, the Puffin Foundation, the Harlem Arts Alliance and the Lower Manhattan Cultural Council. Her artwork has been published extensively, including on the cover of The New Yorker and The New York Times, and has been the subject of over two hundred features in international media. Arroyo's curatorial projects include "Tribute to the Disappeared," "AriZONA: Artists Respond to the Immigration Issue," "Women in the Heights," "Political Neighgbors" and "eARTh Alert."
Puffin Cultural Forum, a project of the Puffin Foundation Ltd., is a gallery and performance space located at 20 Puffin Way in Teaneck, NJ that seeks to give voice to the Arts, ideas and culture engaged in making the world a better place. The Puffin Cultural Forum explores the space occupied by the Arts and the struggle for human rights in an endeavor to realize the Foundation's governing motto: "...continuing the dialogue between art and the lives of ordinary people." They deeply believe in the crucial role that the arts play in shaping our consciousness, and the role of artists as agents of social change.
originally published: 2017-09-14 00:00:00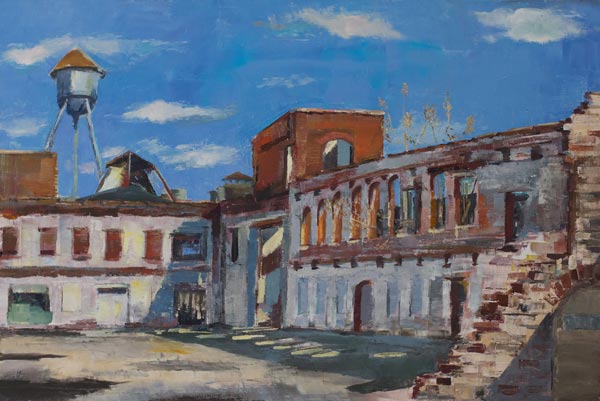 Rider University Art Gallery features works by Suzanne Dinger
(LAWRENCEVILLE, NJ) -- The Rider University Art Gallery will present an exhibit of works by alumna Suzanne Dinger, from Thursday, March 1 through Sunday, April 15. In addition to earning a bachelor's degree from Rider, Dinger received a master's degree in Fine Arts from the Pennsylvania Academy of Fine Arts in Philadelphia. An adjunct member of Rider's faculty, she says, "I'm really excited to have this opportunity to show my work, especially at Rider. I have students that I've taught over the last four years, and fellow faculty members coming. It's an honor to share my work with them and with the school."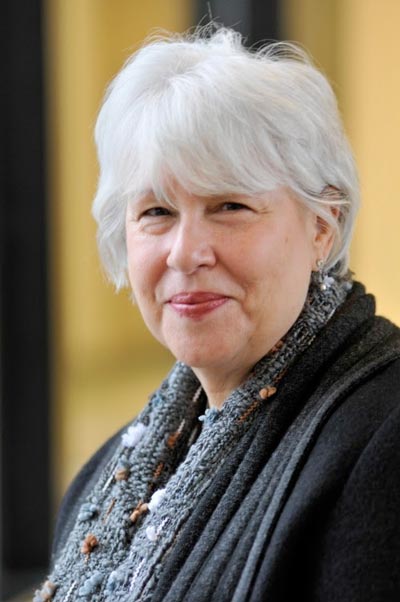 Newark Arts to Celebrate Ellen Lambert: A Champion for Diversity, Philanthropy and The Arts
(NEWARK, NJ) -- Newark Arts will celebrate the outstanding life and career of Ellen Lambert, recently retired Chief Diversity Officer of PSEG, President of PSEG Foundation and Senior Director of Corporate Citizenship and Culture on April 11, 2017 at 15 Washington Street, Newark, NJ.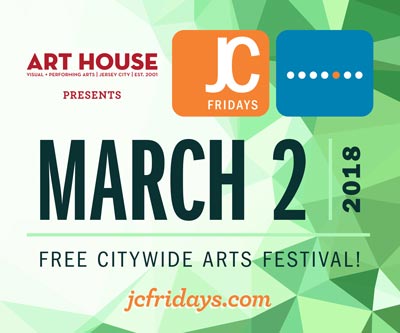 Art House Kicks Off The Spring With A City-Wide, All-Day Celebration of Art & Culture in Jersey City
(JERSEY CITY, NJ) -- Spring is on the way, and Art House's JC Fridays will kick off the season with 20 exciting visual and performing arts events! Come out and celebrate with this city-wide festival on Friday, March 2nd, 2018. Restaurants, galleries, stores, and event spaces throughout Jersey City will showcase a variety of art-related happenings including visual exhibitions, live music, performance acts, educational demonstrations, and more. All events are free and open to the public.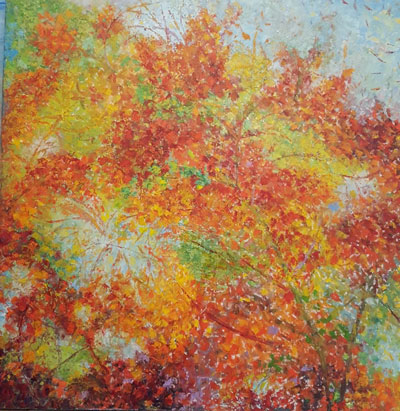 The Ceres Gallery To Host "The Sky's The Limit: Paintings By Marsha Heller"
Leonia artist Marsha Heller has been selected to show her work at the Ceres Gallery, the first gallery in New York City devoted to showcasing and promoting the work of women artists.   Her work will be shown in the solo exhibition, The Sky's The Limit: Paintings by Marsha Heller, from February 27 to March 24, 2018.