---
BIG NEWS! Here's the latest Issue of NJ Stage Magazine -- Click here
---
Prudential funds Newark Arts neighborhood regrants as part of $30 million in grants for Newark nonprofits
originally published: 05/08/2018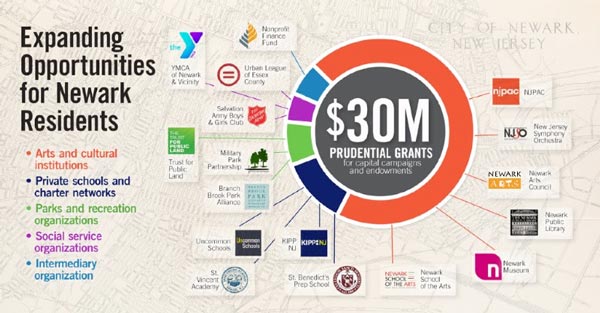 (NEWARK, NJ) -- Newark Arts is one of 17 Newark nonprofit organizations to receive part of the $30 million in grants from Prudential Financial, Inc. (NYSE: PRU) to fund capital campaigns and endowments throughout Newark's five wards. Newark Arts received multi-year funding totaling $500,000 to strengthen its neighborhood granting program.
The funds will foster Newark Arts' mission to power the arts in Newark and sustain its place as a vibrant arts hub through community engagement and collaboration, with a specific focus on ArtStart-style granting outside of downtown. This work is directly aligned with the citywide cultural plan, Newark Creates, that Newark Arts has led for the past two years.
"Thanks to Prudential's generosity, we will be able to award even more funding to people and organizations that are providing critical arts and cultural activities in Newark's neighborhoods," said Executive Director, Jeremy Johnson. "This grant will reinforce the citywide cultural plan, Newark Creates."
With a focus on meeting critical needs of organizations serving Newark communities, these awards are in addition to Prudential's annual grant-making budget and build on the more than $1 billion the company has committed toward the revitalization of its home city in the past decade alone.
"As a Newark native, I've seen the positive impact made when local government, businesses and community nonprofit organizations work together to improve the city," said Shané Harris, vice president of corporate giving for Prudential. "At Prudential, we recognize that strong and vibrant communities cannot exist without a strong nonprofit sector. These grants are designed to help strengthen the financial stability of these groups so they can continue delivering quality programs that will serve the residents of Newark today and in the future."
---
The article continues after this ad
---
---
Newark Arts is a 501(c)(3) nonprofit organization which powers the arts to transform the lives of those who live in, work in, and visit Newark. Newark Arts is the umbrella for the Newark Arts Education Roundtable (NAER) and is a partner with the Mayor's Office of Cultural Development, Arts, and Tourism. The Council awards neighborhood grants through its ArtStart program, produces the Open Doors Citywide Arts Festival, and will oversee Newark's Community Cultural Plan in 2017-2018.  
Prudential Financial, Inc. (NYSE: PRU), a financial services leader with more than $1 trillion of assets under management as of December 31, 2017, has operations in the United States, Asia, Europe and Latin America. Prudential's diverse and talented employees are committed to helping individual and institutional customers grow and protect their wealth through a variety of products and services, including life insurance, annuities, retirement-related services, mutual funds and investment management. In the U.S., Prudential's iconic Rock symbol has stood for strength, stability, expertise and innovation for more than a century. 


Jim Amon Wildlife Photo Exhibit to Open Jan 5th at the East Amwell Museum
(RINGOES, NJ) -- The East Amwell Historical Society and the Sourland Conservancy will present An Exhibition of Photographs of Plants and Animals Native to the Sourlands by Jim Amon at the East Amwell Museum in Ringoes.  The opening reception will be held on January 11th at 7:00pm. Admission to the East Amwell Museum and exhibit will be free and open to the public on weekends from 1:00pm - 4:00pm.  The exhibit will be on display from January 5 through February 15, 2019.
---
Herb & Milly Iris Gallery Hosts "The Price Of Sugar" by Jenny Flexner Reinhardt
(SOUTH ORANGE, NJ) -- The Herb & Milly Iris Gallery at the South Orange Performing Arts Center hosts a new exhibition by Jenny Flexner Reinhardt December 10, 2018-February 22, 2019.  In The Price of Sugar, Reinhardt has woven the theme of the bright and seductive appeal of sugar and confectionary, along with its dark side; the addiction, the excess and the disease. Sugar is both sweet and dangerous.
---
Newark's Gladys Barker Grauer To Receive 2019 Lifetime Achievement Award From The Women's Caucus For Art
(NEW YORK, NY) -- Gladys Barker Grauer, a pillar of the Newark, New Jersey, arts community, will be one of four recipients of a 2019 Lifetime Achievement Award from The Women's Caucus for Art (WCA) during an awards celebration on Saturday, February 16, 2019 at the New York Institute of Technology (NYIT). Fellow recipients include Olga de Amaral, Mary Beth Edelson, and Mira Schor. The recipients for the 2019 President's Art & Activism Award are L.J. Roberts and Aruna D'Souza.
---
Studio Montclair Presents "Art-To-Go," a Holiday Sale and Exhibit
(MONTCLAIR, NJ) -- Studio Montclair (SMI) is holding a Holiday Sale and Exhibit from November 27 through December 21 at the Studio Montclair Gallery, 127 Bloomfield Avenue, Montclair, NJ. An opening reception with light refreshments and artists' demonstrations will be held on Saturday, December 1st from noon to 4:00pm.
---
D&R Greenway Land Trust Presents The Juried Exhibition "Lovely as a Tree"
(PRINCETON, NJ) -- D&R Greenway Land Trust's juried exhibition, Lovely as a Tree, includes the work of more than 80 artists responding to the words of poet Joyce Kilmer: "I think that I shall never see  a poem lovely as a tree." The artwork is on view November 19, 2018 through January 25, 2019 at D&R Greenway's Johnson Education Center, 1 Preservation Place, Princeton. 
---


Peter Max Remembers Frank Sinatra
(HOBOKEN, NJ) -- As fans of Frank Sinatra across the world remember the legendary entertainer on what would have been his 103th birthday (December 12th), pop artist Peter Max provides a series of portraits of 'Ol' Blue Eyes' at different points throughout his career. Max, with a 5 decades-long career of his own, created these signature, vibrantly colored portraits, working with the Sinatra family to celebrate the Sinatra Centennial in 2015. They remain a fan favorite at gallery shows across the country.
---
Jerry Gant 1961-2018
Jerry, There is no bio that will seem complete for you. Where would it be listed, amongst your numerous and diverse accomplishments, that you talked to people, always seemed to find time for the younger artists, to talk to them and look at their sketchbooks? Your use of language as a material, testing limits, associations, and possibilities.
---
PODCAST: An Artist Asks "The 20 Most Important Scientific Questions Of The 21st Century"
In this podcast, we speak with them about art, activism and how women invented Postmodernism. "The 20 Most Important Scientific Questions of the 21st Century" runs through December 14th at Douglass Library.
---
Artist Mel Leipzig At 83
We recently met up with artist Mel Leipzig at Artworks in Trenton. He was there to do what he does every day – create big paintings of people he likes. While the Artworks staff went about their business getting the space ready for this year's Art All Day event, happening this Saturday, Mel pulled a few of them aside to capture them in their natural habitat in acrylic.
---
Heather Ujiie Explores "Terra Incognita" At Rowan University Art Gallery
"My life's mission is to challenge myself to go to new places," said Heather Ujiie, a Bucks County, PA, multimedia artist whose latest work, "Terra Incognita," is on display at the Rowan University Art Gallery now through November 17, 2018.
---
Event calendar
Saturday, Dec 15, 2018
---
MUSIC

---
---
---
JOHNNY O

@ Lobby Bar at Hard Rock Hotel and Casino Atlantic City, Atlantic City - 10:00pm
---
WEIRD SCIENCE

@ Hard Rock Cafe at Hard Rock Hotel and Casino Atlantic City, Atlantic City - 10:00pm
---
---
---
---
Holiday POPS!

@ Richardson Auditorium in Alexander Hall, Princeton - 3:00pm and 6:00pm
---
---
---
---
---
---
THEATRE

---
Elf, The Musical

@ Surflight Theatre, Beach Haven - 2:00pm and 7:00pm and 7:30pm
---
---
---
---
Peter Pan

@ Axelrod Performing Arts Center, Deal Park - 7:30pm
---
---
---
---
---
---
---
---
COMEDY

---
Louie Anderson

@ Mainstage @ Union County Performing Arts Center (UCPAC), Rahway - 8:00pm
---
DANCE

---
---
---
FILM

---
---
View all events
---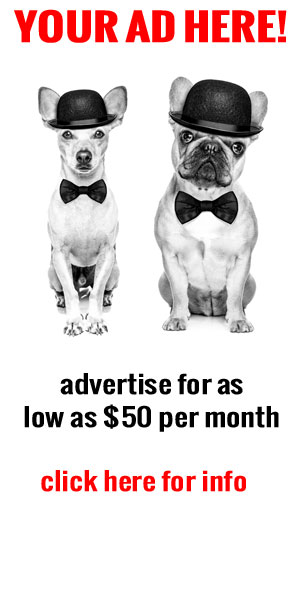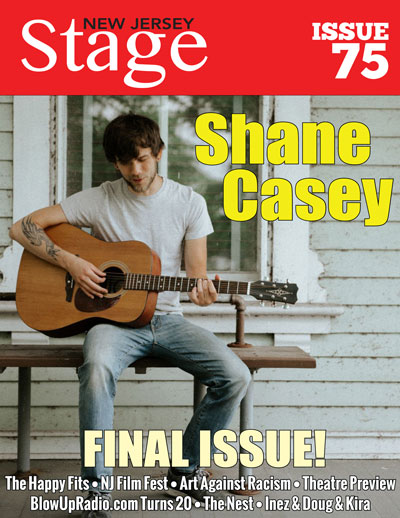 For more on our awards, click here