---
Tune into Radio Jersey with Lee Mrowicki every Monday through Friday from 6pm to 8pm
Broadcast on Asbury Music!
---
Prudential funds Newark Arts neighborhood regrants as part of $30 million in grants for Newark nonprofits
originally published: 05/08/2018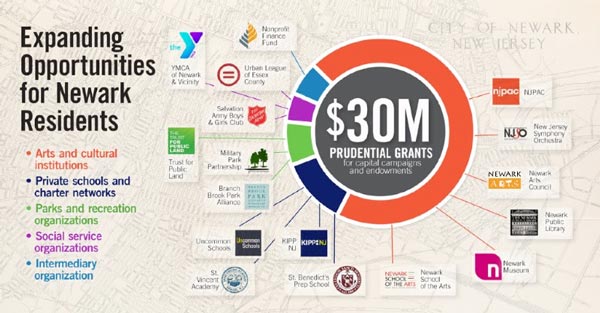 (NEWARK, NJ) -- Newark Arts is one of 17 Newark nonprofit organizations to receive part of the $30 million in grants from Prudential Financial, Inc. (NYSE: PRU) to fund capital campaigns and endowments throughout Newark's five wards. Newark Arts received multi-year funding totaling $500,000 to strengthen its neighborhood granting program.
The funds will foster Newark Arts' mission to power the arts in Newark and sustain its place as a vibrant arts hub through community engagement and collaboration, with a specific focus on ArtStart-style granting outside of downtown. This work is directly aligned with the citywide cultural plan, Newark Creates, that Newark Arts has led for the past two years.
"Thanks to Prudential's generosity, we will be able to award even more funding to people and organizations that are providing critical arts and cultural activities in Newark's neighborhoods," said Executive Director, Jeremy Johnson. "This grant will reinforce the citywide cultural plan, Newark Creates."
With a focus on meeting critical needs of organizations serving Newark communities, these awards are in addition to Prudential's annual grant-making budget and build on the more than $1 billion the company has committed toward the revitalization of its home city in the past decade alone.
"As a Newark native, I've seen the positive impact made when local government, businesses and community nonprofit organizations work together to improve the city," said Shané Harris, vice president of corporate giving for Prudential. "At Prudential, we recognize that strong and vibrant communities cannot exist without a strong nonprofit sector. These grants are designed to help strengthen the financial stability of these groups so they can continue delivering quality programs that will serve the residents of Newark today and in the future."
---
The article continues after this ad
---
---
Newark Arts is a 501(c)(3) nonprofit organization which powers the arts to transform the lives of those who live in, work in, and visit Newark. Newark Arts is the umbrella for the Newark Arts Education Roundtable (NAER) and is a partner with the Mayor's Office of Cultural Development, Arts, and Tourism. The Council awards neighborhood grants through its ArtStart program, produces the Open Doors Citywide Arts Festival, and will oversee Newark's Community Cultural Plan in 2017-2018.  
Prudential Financial, Inc. (NYSE: PRU), a financial services leader with more than $1 trillion of assets under management as of December 31, 2017, has operations in the United States, Asia, Europe and Latin America. Prudential's diverse and talented employees are committed to helping individual and institutional customers grow and protect their wealth through a variety of products and services, including life insurance, annuities, retirement-related services, mutual funds and investment management. In the U.S., Prudential's iconic Rock symbol has stood for strength, stability, expertise and innovation for more than a century. 


"Trumpets, Weird and Wonderful" opens at the Morris Museum October 7
(MORRISTOWN, NJ) -- The Morris Museum in partnership with the National Music Museum (Vermillion, South Dakota) presents the exhibit Trumpets, Weird and Wonderful: Treasures from the National Music Museum — 44 fascinating instruments from five continents, on view at the Morris Museum from October 7 to March 17, 2019. Dating from the late 17th to the late 20th centuries, the instruments are on loan from the National Music Museum's Joe R. and Joella F. Utley Collection of Brass Instruments, and most of them have never been on public exhibit.
---
JCTC's Connection Series Explores How We Do & Don't Connect in Today's World
(JERSEY CITY, NJ) -- Technology connects people all over the world, yet why do we so often seem disconnected to our communities, families and each other? Jersey City Theater Center (JCTC) launches its 2018/2019 season with Connection, a series of visual arts, theater, dance and readings that explores the truly modern conflict of pervasive isolation in an era of hyper-communication.
---
GlassRoots Honors The Horizon Foundation for New Jersey & Laureen Meehan at Annual Gala
​(NEWARK, NJ) -- GlassRoots announced that its annual Gala and Auction, this year entitled Glowing + Growing will be held on October 18, 2018, and will celebrate the nonprofit's 17 years of impact by paying tribute to the deep connections among organizations invested in arts education by honoring Horizon Foundation for New Jersey and Lauren Meehan of the Newark Arts Education Roundtable.
---
Monmouth University to present week-long arts event series honoring Veterans
(WEST LONG BRANCH, NJ) -- Monmouth University is hosting a week-long series of arts events from October 1-5 honoring veterans. The events celebrate the veteran experience and story through visual, literary and theatre arts and are of no cost to veterans and their families.
---
Bergen Performing Arts Center and The BulLion Foundation Present Photos by Debi Jackson
(ENGLEWOOD, NJ) -- See photography from around the world, including a Havana courtyard, a French Chateau and ruins in Panama, when Debi Jackson exhibits her works in the Sandy Bennett Art Gallery in bergenPAC.  The exhibit runs from September 25 through October 28.  There will be a special reception on Thursday, September 27 from 7:00pm to 9:00pm.
---


City Without Walls and Aljira To Shine At Newark Arts Festival
Two long-running art spaces, City Without Walls ("cWOW") and Aljira, A Center for Contemporary Art ("Aljira"), will house pop-up exhibits during the Newark Arts Festival, October 4-7, 2018.  Though both spaces are now in a period of transition, through the support of Newark Arts, they will activate with fresh exhibits during Newark's citywide annual festival of the arts. 
---
The Healing Power of Art
Entering the office to see a neurologist can be a terrifying experience.  I know because I've had to do it for years.  Thankfully, when I see my doctor I am surrounded by his photographs on the walls. It's more than a hobby for Dr. Noah Gilson, it's a lifelong passion.
---
What Is The Artist's Role In Gentrification?
About a year ago, I attended a local community meeting here in Newark for citizens concerned about the changing face of the city. You see, Brick City, after 50 years of neglect, economic disenfranchisement, and disproportionate criticism fueled by racism, xenophobia and class discrimination, is going through a revitalization. Or a "renaissance" if you're the poetic type.
---
Fossils And Boomers At Morris Museum
You won't find many places where Billy Joel and Erin Brokovich rub shoulders with ancient shark teeth and fossilized raindrops. But such is life — for at least the next few weeks — at the Morris Museum in Morristown, where you can take two very different trips through American history in two separate exhibits.
---
"Tastefully South Jersey" at Perkins Center For The Arts
"You learn something new every day…" Well, maybe not EVERY day but, while researching for JerseyArts.com features, I regularly learn something new. For example, I have known about Perkins Center for the Arts for a very long time. I've been to many exhibitions, participated in classes, and enjoyed several of the DeCafe Concerts over the years. But, prior to talking with Perkins' Associate Director Diane Felcyn and Folklife Center Director, Karen Abdul-Malik (better known to many as Queen Nur), I had no idea that Perkins has a Folklife Center.
---
Event calendar
Friday, Sep 21, 2018
---
MUSIC

---
---
---
---
---
---
---
---
---
---
---
THEATRE

---
Souvenir

@ Surflight Theatre, Beach Haven - 8:00pm
---
---
The Shuck

@ Cape May Stage, Cape May - 7:30pm
---
---
---
---
Evita

@ Broadway Theatre of Pitman, Pitman - 8:00pm
---
---
---
---
---
---
Brick City

@ Premiere Stages at Kean University, Union - 8:00pm
---
COMEDY

---
---
FILM

---
---
---
LECTURE

---
---
View all events
---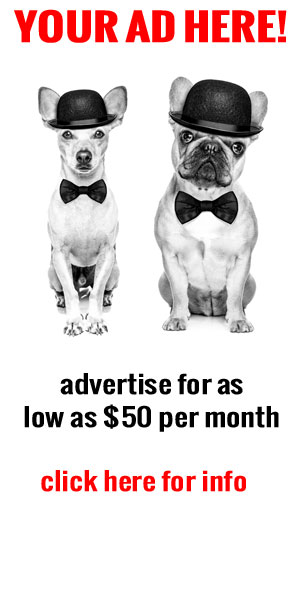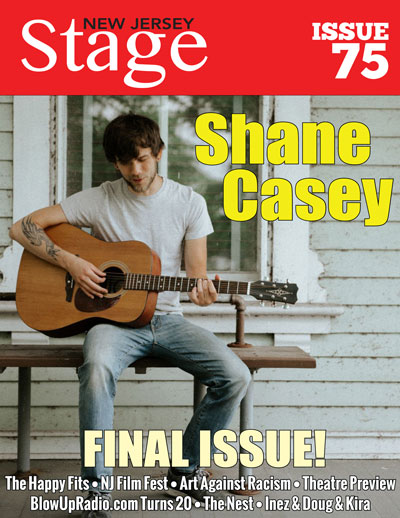 For more on our awards, click here