(RED BANK, NJ) -- PROJECT FX 2018, the Count Basie Theatre's statewide student film competition presented by Bank of America, is live at www.projectFXbasie.com. Starting now, students enrolled at any New Jersey high school or college can visit the site to learn about entering the competition, with an internship experience with Sony Pictures Classics, a high-end Sony camera and $1,000 cash at stake as the contest's grand prize. 
On Saturday, May 5, 2018, the Count Basie Theatre will proudly host the daylong PROJECT FX Festival, which will include workshops with film industry professionals, plus a showcase of the top vote getters in both the high school and college categories.
"Every year, PROJECT FX unearths the best cinematic work among students throughout New Jersey." said Tom Bernard, co-president and co-founder of Sony Pictures Classics. "I am excited to see what this year brings."
PROJECT FX is open to students enrolled in any New Jersey high school or college as of September 1, 2016. Students have until Sunday, March 11, 2018 to enter their films, which will then be judged upon by a panel of regional and industry-wide experts. Last year's PROJECT FX competition and festival attracted more than 80 high school and college applicants from throughout the state.
Entries into the PROJECT FX 2018 competition are limited to ten minutes, and must have been produced no earlier than January 2017 by students then and presently enrolled full-time in any New Jersey high school or college institution. Interested students will upload their films to either YouTube.com or Vimeo.com, and then fill out the official festival entry form at www.projectFXbasie.com. A $25 non-refundable fee is required to enter the competition, and films previously entered for PROJECT FXconsideration are not eligible.
---
The article continues after this ad
---
---
From there, a subcommittee and cast of master adjudicators will critique entries using a point system to rate each film's storyline, cinematography, technical aspects, sound and editing. In April 2018, the ten highest vote-getters in both the high school and college categories will be posted on the PROJECT FX Facebook page at www.facebook.com/projectFXbasie, where a separate tally of "Likes" and "Shares" will also factor into final scoring. 
Full competition rules, regulations, prerequisites and scoring guidelines can be found at www.projectfxbasie.com. Details on the May 5, 2018 onsite festival and workshops / panels will be released closer to that date.
originally published: 2017-09-12 00:00:00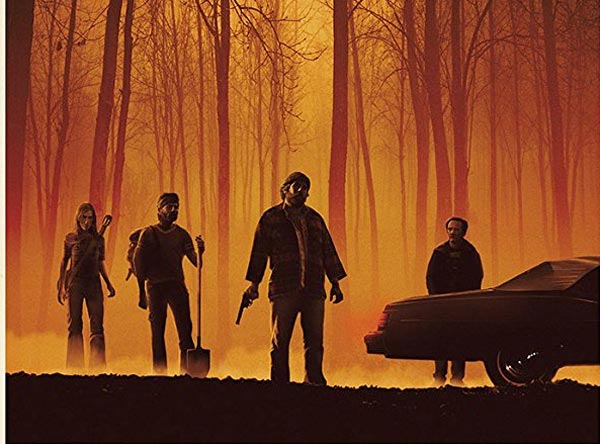 Bullitt County
Bullitt County by David McCracken opens the New Jersey International Film Festival Summer 2018 on Friday, June 1st at 7:00pm. In the psychological-thriller feature film, four buddies with a dark secret reunite after ten years for a bachelor party on the Kentucky Bluegrass Bourbon Trail.  When they discover that their favorite distillery has been turned into a winery, the newly sober groom, Gordie, seizes on an even better adventure: a search for a stash of buried Prohibition money deep in the woods of Bullitt County, Kentucky. His friends reluctantly join him on his quest, only to discover there's something much more dangerous than cursed treasure.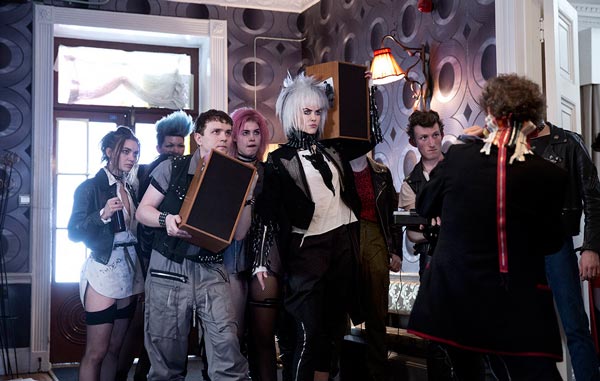 REVIEW: How To Talk To Girls At Parties
'Punk's not dead, it just smells that way!" So goes the old joke at the expense of that short-lived but impactful cultural movement that captured the imaginations of teenagers in the New York and London of 1977. Fifteen minutes into John Cameron Mitchell's adaptation of Neil Gaiman's short story we begin to get a whiff as pungent as the rotting corpse of Sid Vicious. This, folks, is a stinker!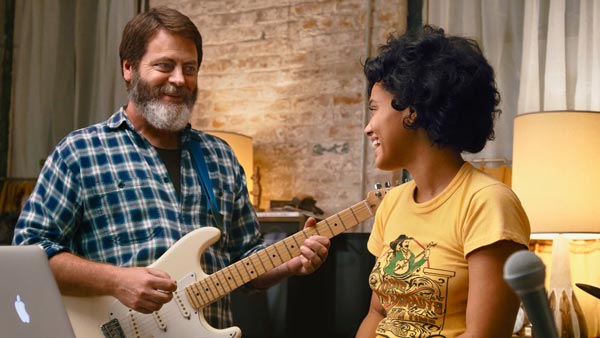 REVIEW: Hearts Beat Loud
The phrase "feel-good movie" tends to get an unfair rep these days. But Brett Haley and Marc Basch's Hearts Beat Loud is certainly not to blame for that. This make-believe tale of a father and daughter on the cusp of an empty nest transition has more sincerity and virtue than most films submitted for Oscar nods each year, and a lot of that is due to the script, the tone and the performances of its perfectly complementary cast.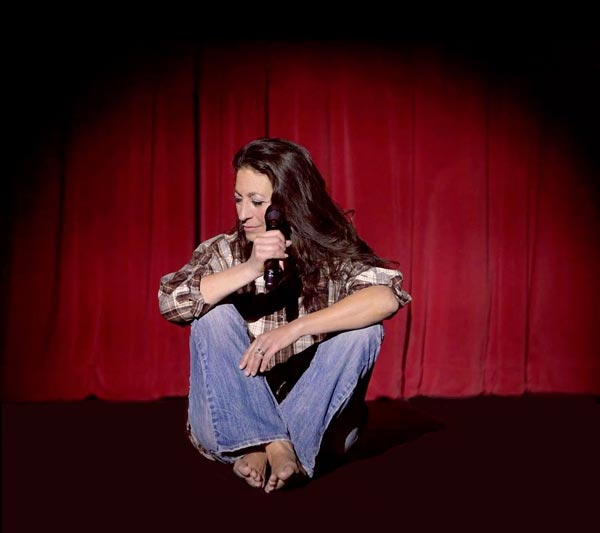 No One Can Hurt Me When I Sing
It's rare to get the chance to talk to actors portraying their own lives on screen, but Linda Chorney is no ordinary actor and her story is anything but ordinary.  In 2012, she became known as the artist who crashed the Grammy Awards.  Her story is now told in the film, When I Sing.