originally published: 11/30/2017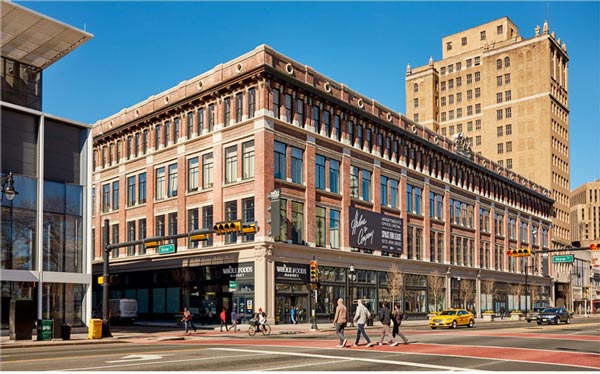 Producer Susan Wallner spoke to the co-directors of Express Newark, Anne Schaper Englot and Victor Davson. They call it a "third space" – where public scholarship and community engagement are opening up an exciting new chapter in Newark's cultural history.

The elegant old Hahne and Co. Department Store in Newark, shuttered for 30 years, is now home to a new experiment in the arts. Along with the first Whole Foods in the city, apartments and a new restaurant, it's home to Express Newark – an "arts incubator" conceived by Rutgers University-Newark in collaboration with community arts leaders. 
Popular programs include the weekly open studio at the Newark Print Shop, the free facilities at Shine Portrait Studio and the changing exhibitions at the Paul Robeson Gallery.