---
Tune into Radio Jersey with Lee Mrowicki every Monday through Friday from 6pm to 8pm
Broadcast on Asbury Music!
---
PODCAST: Express Newark
By Susan Wallner, JerseyArts.com
originally published: 11/30/2017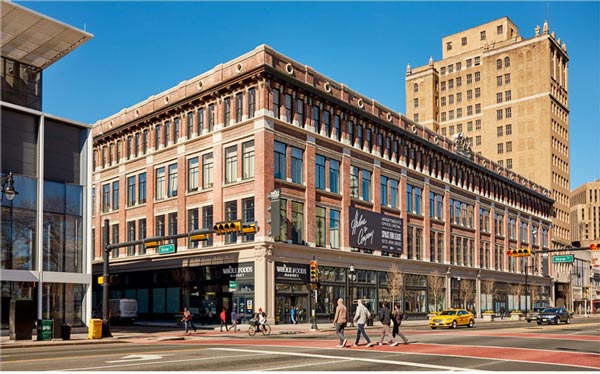 Producer Susan Wallner spoke to the co-directors of Express Newark, Anne Schaper Englot and Victor Davson. They call it a "third space" – where public scholarship and community engagement are opening up an exciting new chapter in Newark's cultural history.

The elegant old Hahne and Co. Department Store in Newark, shuttered for 30 years, is now home to a new experiment in the arts. Along with the first Whole Foods in the city, apartments and a new restaurant, it's home to Express Newark – an "arts incubator" conceived by Rutgers University-Newark in collaboration with community arts leaders. 
Popular programs include the weekly open studio at the Newark Print Shop, the free facilities at Shine Portrait Studio and the changing exhibitions at the Paul Robeson Gallery.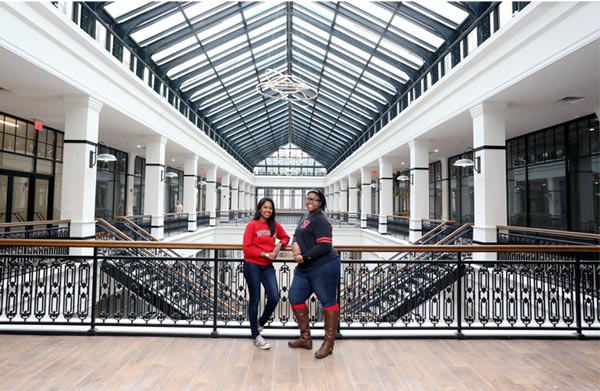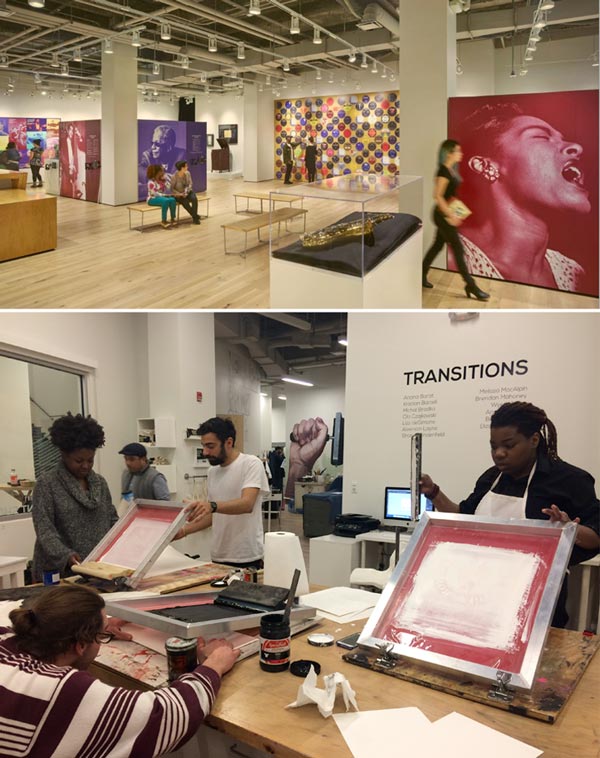 ---
About the author: Susan Wallner is a principal of PCK Media, an independent production company. She is the co-series producer of the public television program 'State of the Arts,' a job that has introduced her to a wealth of talent and artistic diversity over the years. Susan's documentaries and performance specials have aired nationally. Most recently, her profile of the writer, aviator and celebrity, 'Anne Morrow Lindbergh: You'll Have the Sky,' won the 2017 Mid-Atlantic Emmy for Best Feature Writing (it was Susan's 15th regional Emmy win). Narrated by Judith Light and Lily Rabe, it aired throughout the country on PBS and PBS World, and is available on DVD. Currently, Susan is working on a documentary about the self-taught city planner, builder, and artist, Kea Tawana.


Content provided by

Discover Jersey Arts

, a project of the ArtPride New Jersey Foundation and New Jersey State Council on the Arts.






Rider University Art Gallery presents Mel Leipzig: Octogenarian
(LAWRENCEVILLE, NJ) -- The Rider University Art Gallery will present an exhibit of works by Mel Leipzig, titled Mel Leipzig: Octogenarian Wednesday September 26 through Friday, October 26.  Leipzig, born in Brooklyn in 1935, resides in Trenton, NJ.
---
Monroe Township Presents Artrageous
(MONROE TOWNSHIP, NJ) -- The Monroe Township High School Performing Arts Center presents Artrageous on Sunday, November 11th at 4:00pm. Artrageous is a unique interactive arts performance that incorporates many different art forms on the same stage. The audience experiences live speed painting art, music, dance, and life-sized puppetry.  
---
"Trumpets, Weird and Wonderful" opens at the Morris Museum October 7
(MORRISTOWN, NJ) -- The Morris Museum in partnership with the National Music Museum (Vermillion, South Dakota) presents the exhibit Trumpets, Weird and Wonderful: Treasures from the National Music Museum — 44 fascinating instruments from five continents, on view at the Morris Museum from October 7 to March 17, 2019. Dating from the late 17th to the late 20th centuries, the instruments are on loan from the National Music Museum's Joe R. and Joella F. Utley Collection of Brass Instruments, and most of them have never been on public exhibit.
---
JCTC's Connection Series Explores How We Do & Don't Connect in Today's World
(JERSEY CITY, NJ) -- Technology connects people all over the world, yet why do we so often seem disconnected to our communities, families and each other? Jersey City Theater Center (JCTC) launches its 2018/2019 season with Connection, a series of visual arts, theater, dance and readings that explores the truly modern conflict of pervasive isolation in an era of hyper-communication.
---
GlassRoots Honors The Horizon Foundation for New Jersey & Laureen Meehan at Annual Gala
​(NEWARK, NJ) -- GlassRoots announced that its annual Gala and Auction, this year entitled Glowing + Growing will be held on October 18, 2018, and will celebrate the nonprofit's 17 years of impact by paying tribute to the deep connections among organizations invested in arts education by honoring Horizon Foundation for New Jersey and Lauren Meehan of the Newark Arts Education Roundtable.
---


Basking Ridge Resident Returns to Matheny to Help Assist in Strategic Planning for 'This Amazing Place'
When Ellen Lambert was director of development at the Matheny School and Hospital in Peapack, NJ, from 1993 to 1995, one of her major achievements was the formation of a fundraising plan for what would eventually become the Robert Schonhorn Arts Center. The concept of Matheny's Arts Access Program  -- which enables people with disabilities to create art, assisted by professional artist-facilitators  -- was emerging in '93, and the arts center was eventually built in 2000.
---
City Without Walls and Aljira To Shine At Newark Arts Festival
Two long-running art spaces, City Without Walls ("cWOW") and Aljira, A Center for Contemporary Art ("Aljira"), will house pop-up exhibits during the Newark Arts Festival, October 4-7, 2018.  Though both spaces are now in a period of transition, through the support of Newark Arts, they will activate with fresh exhibits during Newark's citywide annual festival of the arts. 
---
The Healing Power of Art
Entering the office to see a neurologist can be a terrifying experience.  I know because I've had to do it for years.  Thankfully, when I see my doctor I am surrounded by his photographs on the walls. It's more than a hobby for Dr. Noah Gilson, it's a lifelong passion.
---
What Is The Artist's Role In Gentrification?
About a year ago, I attended a local community meeting here in Newark for citizens concerned about the changing face of the city. You see, Brick City, after 50 years of neglect, economic disenfranchisement, and disproportionate criticism fueled by racism, xenophobia and class discrimination, is going through a revitalization. Or a "renaissance" if you're the poetic type.
---
Fossils And Boomers At Morris Museum
You won't find many places where Billy Joel and Erin Brokovich rub shoulders with ancient shark teeth and fossilized raindrops. But such is life — for at least the next few weeks — at the Morris Museum in Morristown, where you can take two very different trips through American history in two separate exhibits.
---
Event calendar
Tuesday, Sep 25, 2018
---
MUSIC

---
---
---
Joan Baez

@ Count Basie Center For The Arts, Red Bank - 8:00pm
---
---
KIDS

---
---
View all events
---