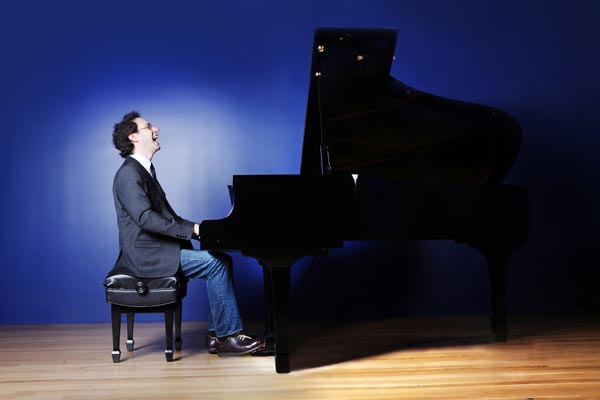 (PRINCETON, NJ) -- On Sunday, November 12 at 4:00pm, the Princeton Symphony Orchestra (PSO) performs its All MOZART concert featuring pianist Shai Wosner. Mr. Wosner performs Mozart's Piano Concerto No. 12, K. 414, on an all-Mozart program with the iconic serenade Eine kleine Nachtmusik, K. 525 and the Symphony No. 29 in A Major, K. 201. Music Director Rossen Milanov conducts the concert at Richardson Auditorium on the campus of Princeton University. Early-arriving patrons will have the opportunity to listen to Mr. Milanov and Mr. Wosner discuss Mozart's works at the 3:00pm Pre-Concert Talk.
"Mozart is the measure by which we can track our emotional depth, the richness of our musical vocabulary, and simplicity of expression," says Maestro Milanov. "As musicians, we have the music of Mozart present throughout our life. We all remember when we played our first Mozart piece! In this concert we look at one of the most popular works by the composer, Eine kleine Nachtmusik, and combine it with two relatively unknown masterpieces: a concerto that he wrote for himself as a soloist and conductor and a charming, yet incredibly virtuosic symphony full of optimism and sunshine!"
Regarded as the top pianist of his day, Wolfgang Amadeus Mozart wrote several works for the piano. Shai Wosner performs Mozart's Piano Concerto No. 12, written by the composer as one of a set of three concertos for the 1783 Lenten season which includes a theme from La calamita de cuori by composer Johann Christian Bach, Mozart's London mentor.
Shai Wosner is an award-winning pianist who has attracted international recognition for his exceptional artistry, musical integrity, and creative insight. His performances of a broad range of repertoire—from Beethoven and Schubert to Ligeti and the music of today—reflect a degree of virtuosity and intellectual curiosity that has made him a favorite among audiences and critics, who note his "keen musical mind and deep musical soul" (NPR's All Things Considered). This season he launches a new recital series, Schubert: The Great Sonatas, and he is performing works from his latest solo recording, Impromptu (Onyx Classics). He also appears with the Alabama, Princeton, and Singapore symphony orchestras; continues his Bridge to Beethoven series with violinist Jennifer Koh; and tours in duo performances with violinist Veronika Eberle in Japan, among other engagements.
Mozart's twenty-ninth symphony, written when he was 18 years old, provides an early glimpse into the composer's profound musical genius. Perhaps his best known work, Eine kleine Nachtmusik was written by the Mozart at the ripe age of 31. It remained unpublished until some forty years after his death.
---
The article continues after this ad
---
---
Tickets start at $35 and include admission to the 3:00 pre-concert talk.  Tickets are available at www.princetonsymphony.org
Photo by Jamie Jung
originally published: 2017-10-23 12:15:26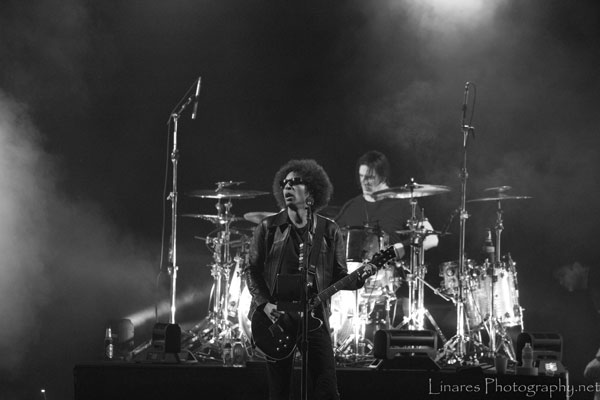 ON THE ROAD: Alice In Chains at Lunatic Luau18 In Virginia Beach
Lunatic Luau18 took place Saturday, May 5th at the Veterans United Home Loans Amphitheater at Virginia Beach, VA.  The festival included performances by Alice in Chains, Stone Sour, Stone Temple Pilots, Bullet For My Valentine, Sevendust, and Tremonti on the Main Stage, and Steel Panther, Popevil, The Sword, Unlocking The Truth, and RVNT on the Side Stage.  Photographer Mischa Linares was on hand to cover the event.  Here are photos of Alice in Chains from the festival.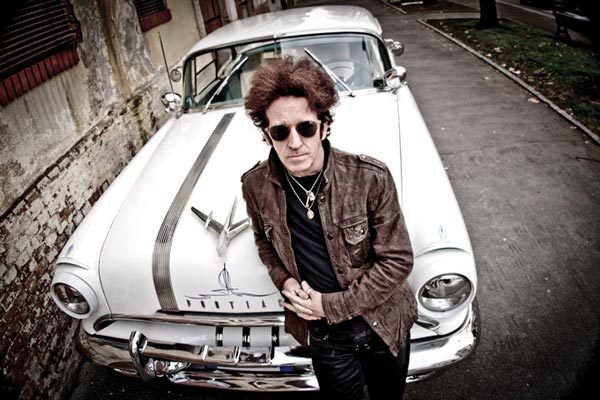 Willie Nile's Birthday Bash To Take Place At House Of Independents
(ASBURY PARK, NJ) -- No stranger to the Jersey Shore, Willie Nile returns to Asbury Park on Saturday, June 9 for a Rock 'N Roll Birthday Bash at House of Independents. He will be supported by local favorites Colossal Street Jam.  Doors are at 7:00pm. Tickets range from $30 to $60.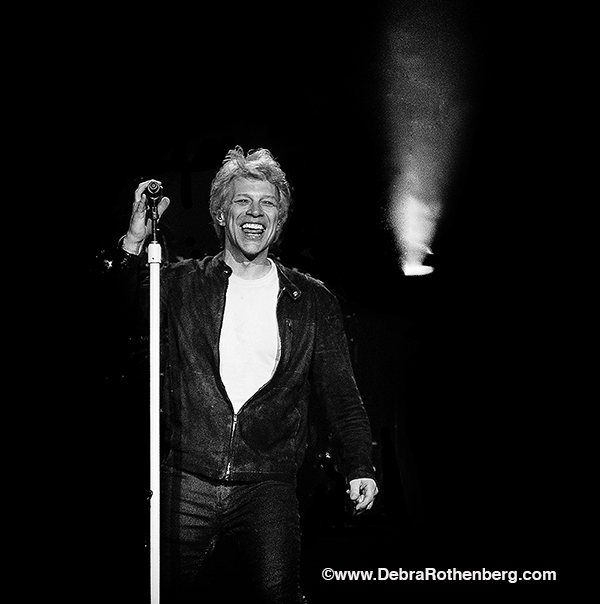 Around NY: Bon Jovi at MSG
(NEW YORK, NY) -- On Wednesday, May 9th, Bon Jovi headlined a sold out show at Madison Square Garden.  Photographer Debra L. Rothenberg was on hand to capture some shots of the newly inducted member of the Rock and Roll Hall of Fame.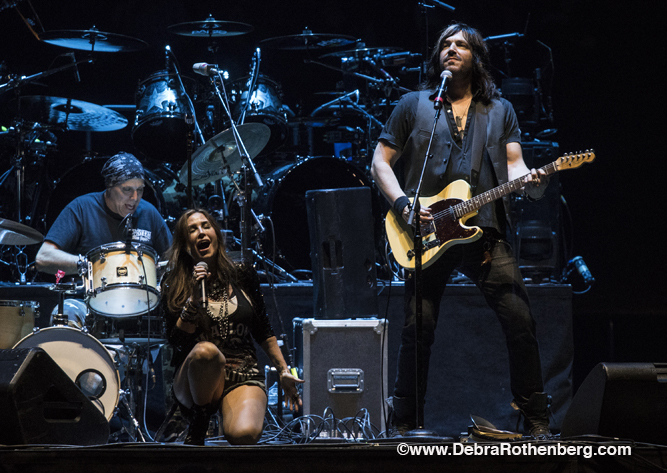 Around NY: Williams Honor At MSG
(NEW YORK, NY) -- On Wednesday, May 9th, Williams Honor - a band born out of the Jersey Shore and Nashville - got the opportunity to open for Bon Jovi at Madison Square Garden.  Photographer Debra L. Rothenberg was on hand to capture the night.