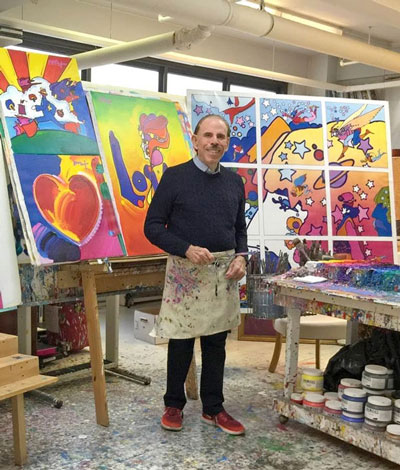 When honoring iconic, global artists, no other humanitarian spirit, career or artistic expression emulates Peter Max. For the past six decades, Max has been part of the fabric of American pop culture, spreading peace, love and his universally recognized art across generations, cultures and eras. His work was and is for all - a democratization of art.  In October, Max celebrated his milestone 80th birthday, making him one of the last living pop artists of this generation.
"I'm grateful for so many things in my life," said Max. "I dreamed of coming to America when I was a child growing up in China. I saw America as a beautiful land of freedom and creativity. And then my parents and I came here!  I'm grateful for studying with wonderful art, yoga and astrology teachers throughout my life. They taught me so much."
 Acclaimed for his bold, cosmic art from the '60s and '70s and colorful, expressionist paintings to this day including portraits and celebrity commissions, Max has been the official artist for six GRAMMY Awards, five Super Bowls, the NHL All-Star Game, the U.S. Winter Olympics, World Cup USA, the Indy 500, the Rock & Roll Hall of Fame, and many other notable events in sports and music. His portraits have honored U.S. Presidents, foreign dignitaries, rock stars and jazz musicians, movie stars and sports icons. Max's impressive resume goes far beyond his world-famous bold, colorful artwork, as he is acknowledged for his global charity work – being an active environmentalist and defender of animal and human rights.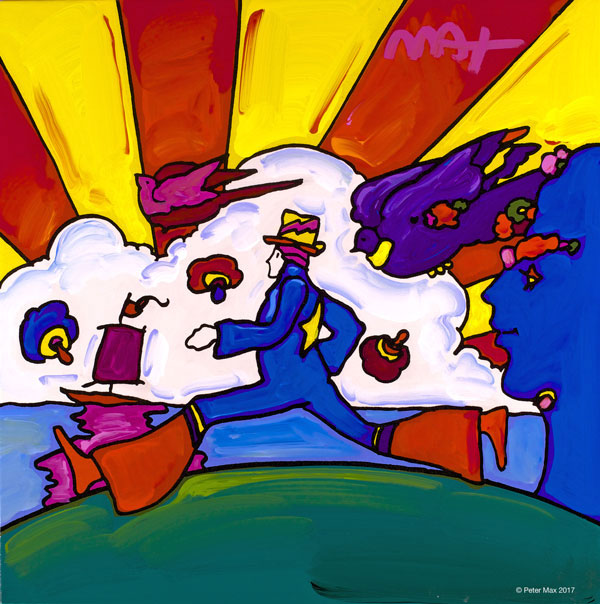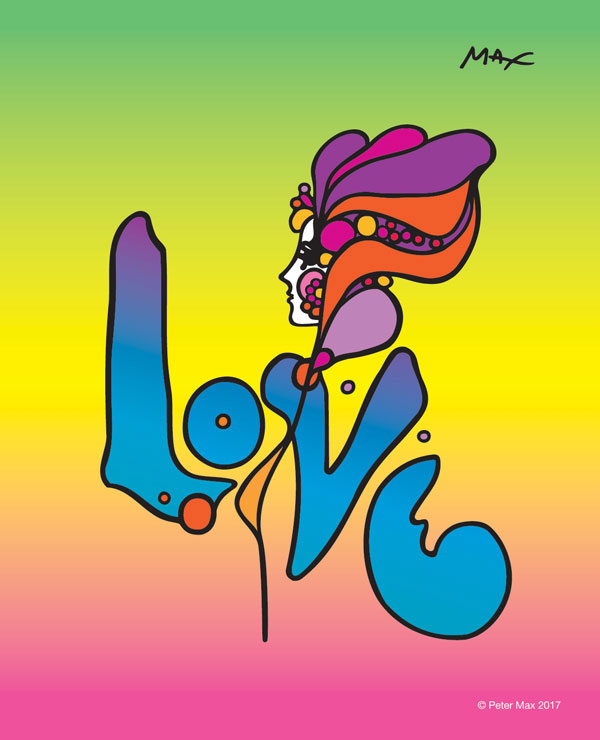 "I have loved creating art throughout my life and sharing it - in galleries, museums, with my poster art, on music stages, presidential libraries and on the body of a Boeing super jet and a Norwegian cruise ship!" exclaimed Max. "One of the most important things I'm grateful for is my relationship with my fans. I love meeting them at my gallery shows and seeing them enjoy my work - it's so special to me."
For more on Peter Max or to find out where the artist will be next visit www.petermax.com
All Photos © Peter Max 2017
---